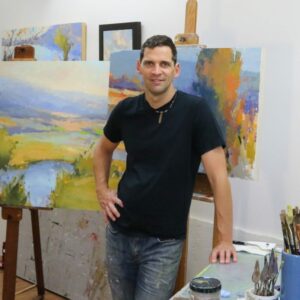 As an artist that has been working with oil paint for over 40 years, I am still trying to understand as much as I can about this wonderful medium. It seems like every year, new improved and safer products are being developed by paint companies to make artists lives easier. With these new technologies, a greater variety of colors are also available. It is important to keep up with the current solvents and mediums as well so we can attain the highest quality of work. It is critical that artists be confident that these new products are stable and archival. That is why I was so glad that Scott Gellatly from Gamblin Artists Colors agreed to speak to the participants at this year's OPA convention in May.
Scott is very passionate about passing on the heritage of oil painting to "millennials." Oil paintings, he says are "authentic, natural, relevant and enduring." Gellatly believes that it is vital to convey the message that "slowing down and taking the time to make art" will give balance to the fast-paced lifestyle of the "Internet generation."
Note: Below are just a few of the topics that Scott shared with us. For more information, Scott is happy to answer any questions that you may have about Oil Painting materials and the process of making them. You can contact Scott Gellatly, Product Manager at www.gamblincolors.com or 503-235-1945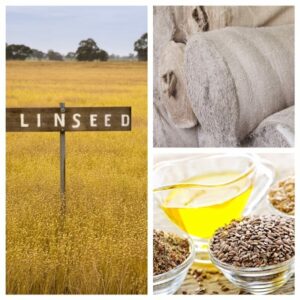 Oil paint is basically made with pigments, linseed oil and, when necessary, a minute amount of driers. These ingredients are mixed and then run through a series of passes in a milling machine until the desired consistency is achieved. The oil is derived from the flax seed. Flax is the same plant that fine linen canvas is made from.
Some of the benefits of oil colors are: Luscious working properties, Unique wetting properties, Depth of Luminosity of transparent oil glazes Ability to be cleaned and restored over centuries.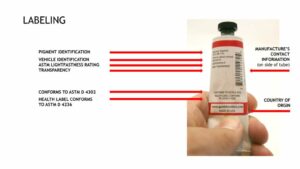 Studio Safety and personal precautions for the artist was another topic that Scott felt was crucial to talk about. It is important to read the labels on the tubes to be aware of the ingredients. Some popular colors, which are very toxic, such as Lead White, Vermillion, Emerald Green, Cobalt Violet etc. are made using harmful ingredients like Lead, Arsenic and Mercury.
They are good colors but can be dangerous to use (or misuse) for any length of time. Suitable replacements now exist for traditional lead-based colors, for those painters who no longer wish to work with lead. Vermilion (mercury) and Emerald Green (arsenic) are largely obsolete. Some painters choose to wear gloves while painting, as it makes clean-up easier. However, it is not necessary to wear gloves while oil painting. Skin contact is not a route of entry into the human system for oil colors. Oil colors can be easily removed from hands with soap and water.
Health of the Environment Proper disposal of paints, solvents and mediums.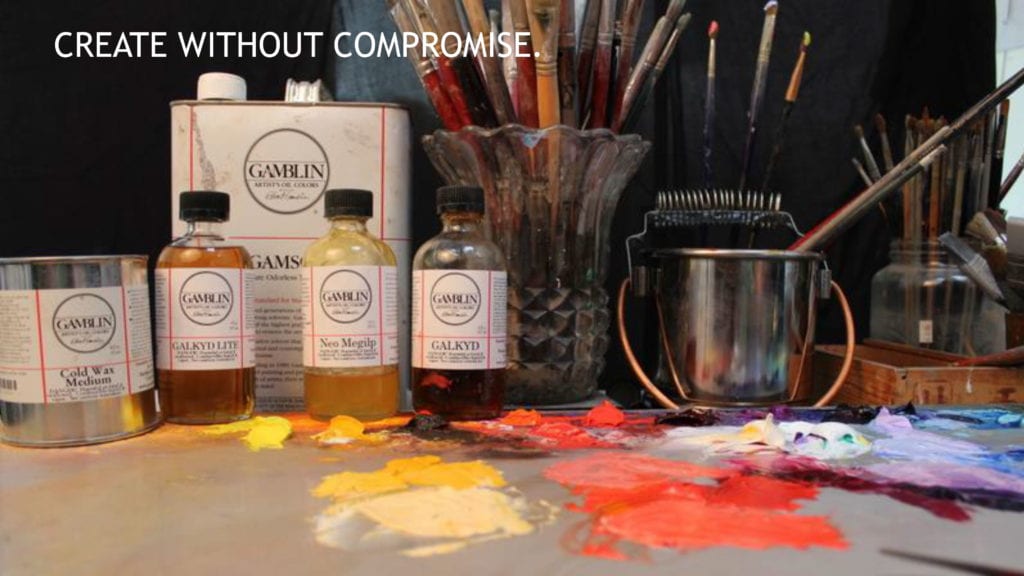 "The days of turpentine are over!" Gamblin has developed safer solvents and mediums like Gamsol and Galkyd among many others. Now they even make a Solvent-Free Gel. He even advocated using the sludge from the bottom of your thinner to make an all-purpose grey to use when you block in your start….hmm interesting idea! Gamblin uses the remnants of all the colors in the manufacturing process to make and tube-up something they call Torrit Grey.
Health of the Products ensure longevity. Building a painting and varnishing it properly avoids cracking or blooming issues down the road.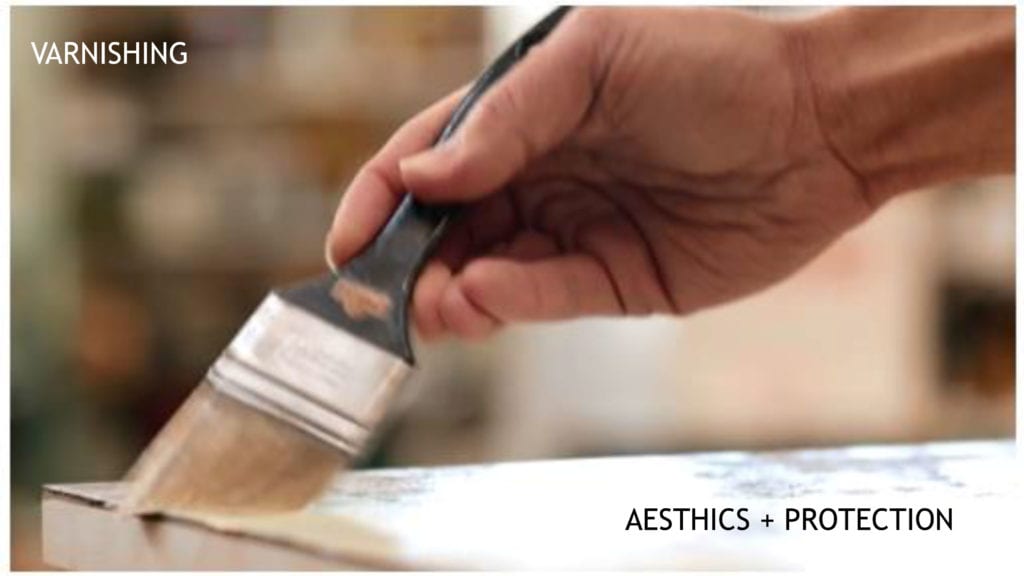 I am not a chemist! I love to paint! Therefore, I am very happy there are folks like Scott Gellatly (also a fine painter in his own right) who have the expertise and willingness to share his vast knowledge with us so we can make the wise decisions about which materials will give us the best results and which ones we might avoid.
Thank you Scott for an enlightening and entertaining talk.