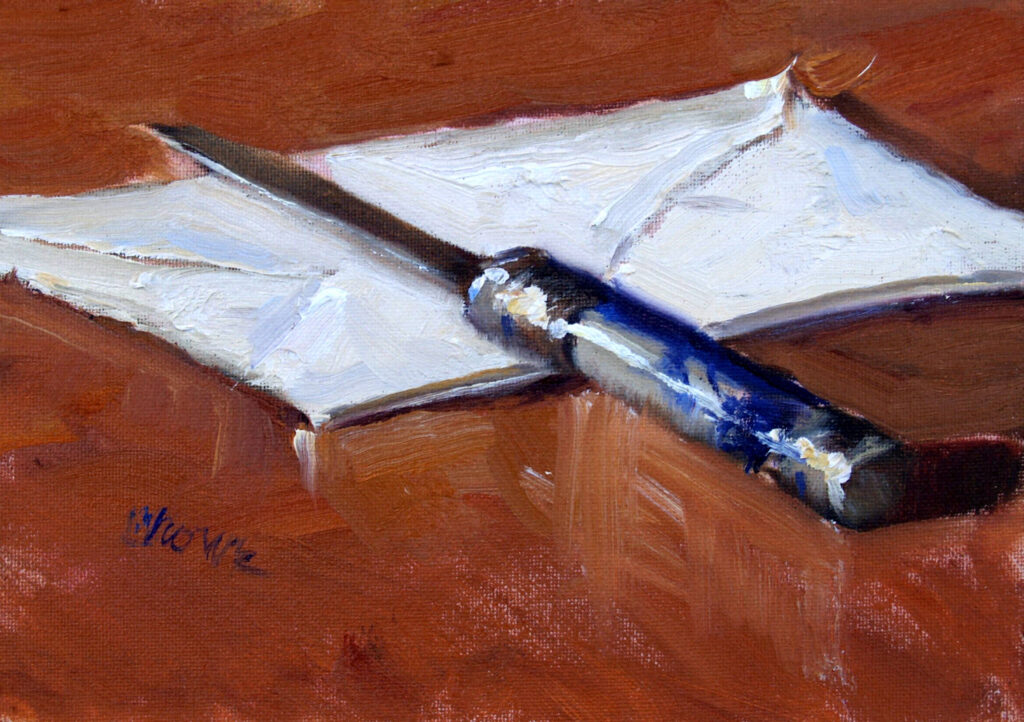 "We can do no great things, only small things with great love." — Mother Teresa
After a long 2 years, I walked into the assisted living room of my dear friend Bernice.  Covid had prevented us from seeing each other since my move from the Houston area. She was sitting in her chair waiting for me.  Instead of that usual light in her eyes that Bernice always carried with her, I saw a bland stare and I wondered if she recognized me, which broke my heart.  I asked her if she knew who I was and she replied yes but during the whole time of our visit, she never said my name or called me "Suga" which she always did, so even now, I am not completely sure.  Bernice is 92 and can't see well enough to paint anymore.  She told me during our visit she was ready for the Lord when He was ready for her.  
Bernice is from Jaw-ja (Georgia) as she pronounces it.  We became acquainted over 25 years ago.  I was living in Spring (Houston), Texas and was driving home from my then rented tiny studio space when I saw a garage sale.  Front and center were a lot of artist's frames.  I was curious, did a wide u-turn and made my way over, wondering if there was anything I could use.  There Bernice sat smiling, with her daughter, as I got out and asked about the frames.  "Oh, I'm an artist" Bernice said, "and I'm getting rid of a few frames I don't need."  How many times had I heard that?   I was a little cynical I'm afraid until Bernice invited me in to see some of her work and her collection.  The first painting I saw was a 30×24 canvas of a Joyce Pike OPAM figure in her collection.  Bernice told me that she had studied with Ms. Pike in California when she lived there.  She also studied with Vincent Farrell (1928-2008) and a few other masterful artists and students of Sergei Bongart.  Wow.  We were quick friends, and I am the proud owner of two of her paintings.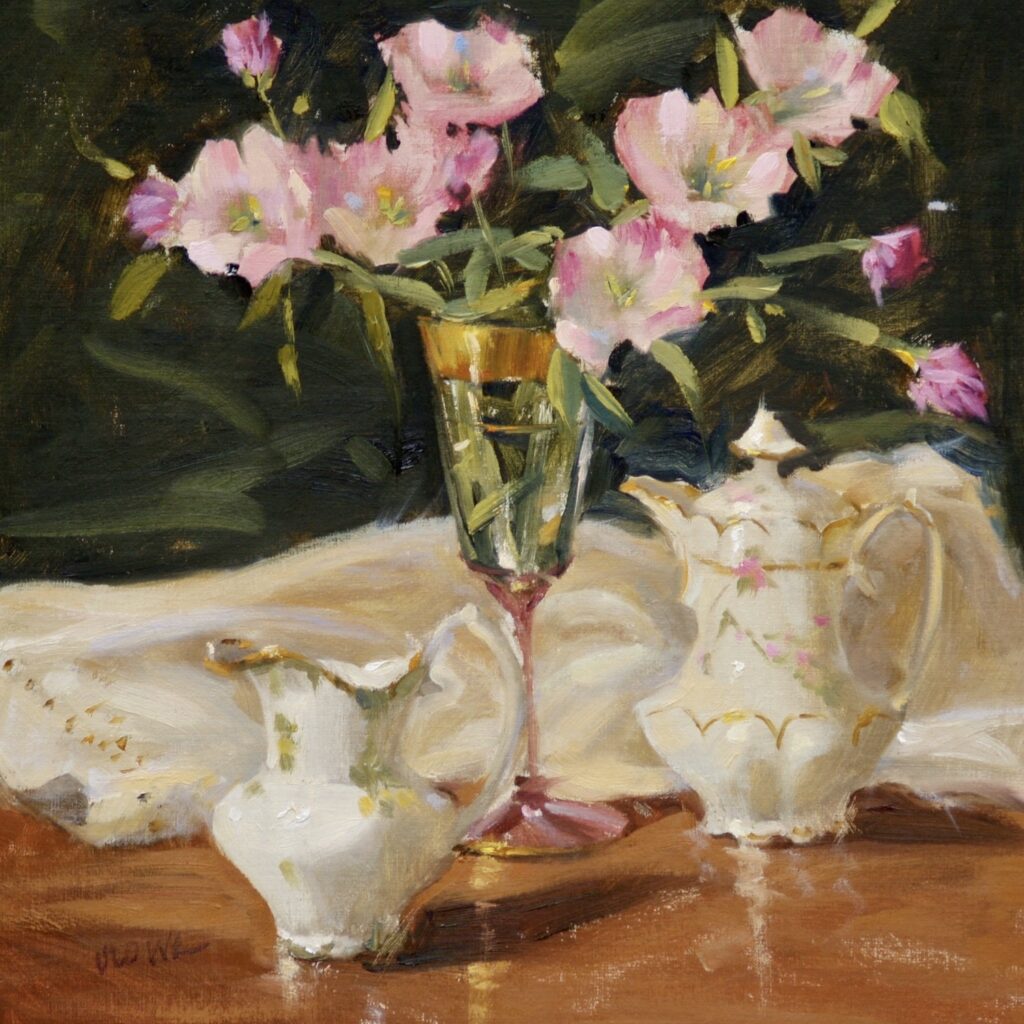 Bernice and I began traveling and painting together. We shared ideas and became the best of friends. We shared what it meant to be an artist. She always encouraged me to keep traveling my own journey and we celebrated each other's small successes. We shared so much more than just our love of the creative spirit. We laughed and cried. Bernice became a second mom to me as my own mom passed when I was 17. Bernice has always had a positive attitude and faith that could move mountains. She is an exemplary model of how to live life well, and with joy.
Do you ever wonder how you will be remembered even if you never receive the notoriety that only a few achieve?  As I get older, I do. I wonder occasionally if there isn't something I should be doing with my life that will make more of an impact on society.  Honestly though, I don't stay in that place for very long. We really need beauty in a world that sometimes forgets what it means to do something creative.  We have a great opportunity to give something of ourselves away and to make others happy.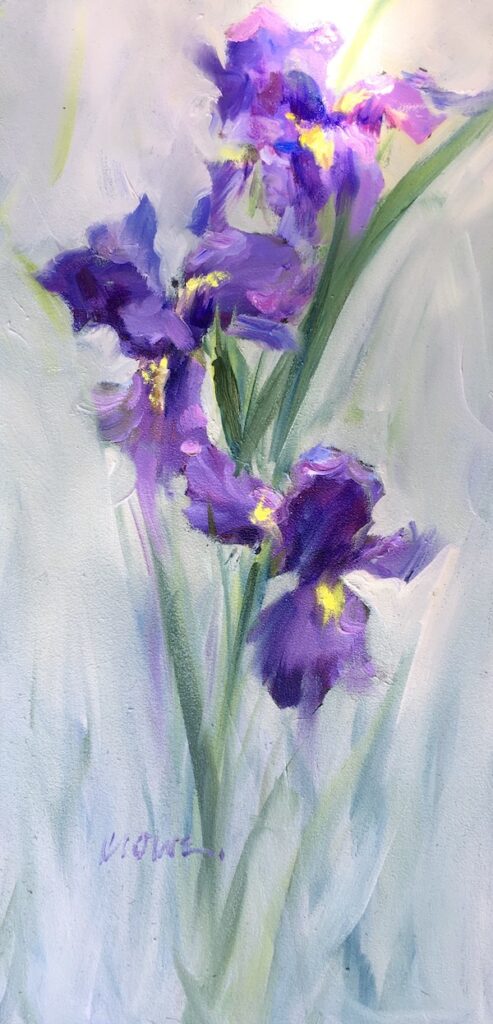 "A Good picture is the equivalent of a good deed" — Vincent Van Gogh
I read an article about "leaving a lasting legacy". I thought it was interesting that the author suggested an "hour-a-day to-do list" to help the person reading begin living the life they wanted. Three items on the list were creative endeavors.
I love this song by Paula Fuga, Hawaiian singer, and songwriter…it reminds me of why I'm an artist.
Listen to the rain
On a Sunday morning
Let it fall
Let it wash away
All those plans we might've been making
If the sun came out today…
Turn off the TV
Do something inspiring
Electronic devices
Put 'em all away
And listen to the birds sing
In the puddles flapping their wings
Can you hear them rejoicing
"Thank you for this day"…
Mother Nature's melody
Whispering wind through the trees
Fills you with good energy
Get outside and play.
Painting is my vocation, my calling.  It's what I am passionate about and when I'm not painting, I'm thinking about it…as is true for my professional artists friends.  Will they ever be as famous as Sergei Bongart?  Maybe not, but I always remember something my friend Nancy Boren OPA said.  "There is a place in this world for my work."  I believe she's right.  There's a place for my work too…and yours! 
In my career I've had several people tell me, "Your work makes me happy."  Maybe this is enough.  Bernice has always said "It's a joy to create a painting about the beauty of nature and share with others your unique vision".  That will definitely be her legacy along with her gift of just being herself to her friends and family.  Her work, and the joy it's brought her, has brought happiness to others.  She is a living example of Mother Teresa's message.  "We can do no great things…only small things with great love." (One painting at a time.)
Thank you Bernice.
By the way, by the end of our visit I had her laughing… just like old times.