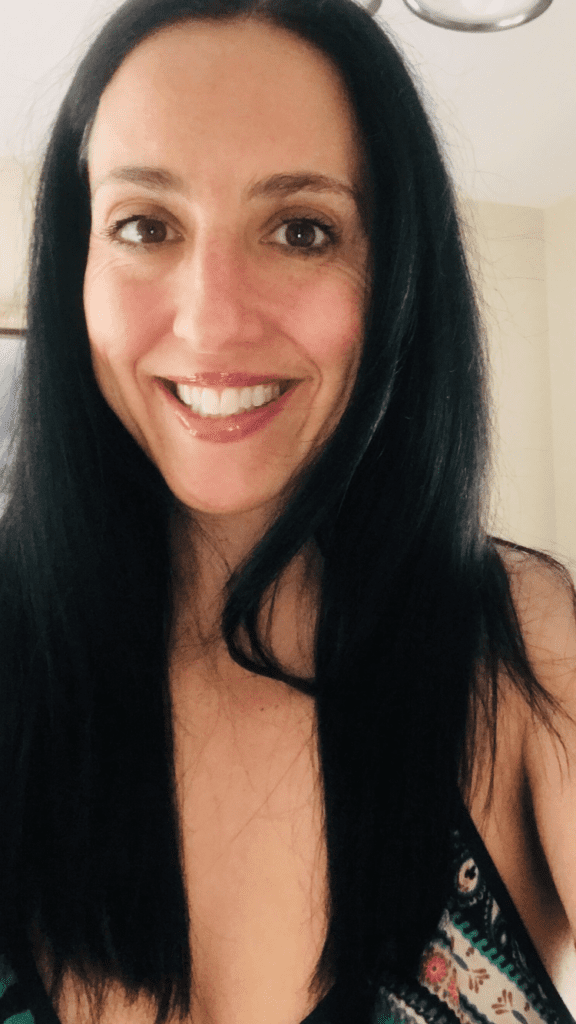 Ashlee Trcka can still remember her first successful drawing—a depiction of a symphony orchestra. She was in the first grade, and her artwork was published on the cover of the school newspaper. If the budding young Canadian artist hadn't already fallen in love with figure skating, Trcka may have continued to draw and paint, she says. But she began skating when she was 3 and was hooked. Art was destined to take a backseat, at least for awhile. By age 7, the enthusiastic young girl was practicing on the ice for six hours a day and well on her way to becoming a championship competitive skater. "Skating consumed all my time, and it eventually led to a career as a professional skater until I was 18," Trcka says.
Today the up-and-coming painter, now 36 lives Canada and is pursuing a career in fine art. She skates occasionally. By all accounts it seems as though Trcka is a natural artistic talent. From the moment I picked up my very first paintbrush, I felt the same rush and passion that I felt for skating," she says.
After painting and sketching for a mere month on her own, Trcka took the bold step of submitting her novice efforts to be juried into an advanced painting workshop with well-known figurative artist Ron Hicks, who use to teach at the Art Students League in Denver. She was accepted, and her star has been on the rise since then. Trcka credits Hicks with her rapid progress. "Ron taught me about shapes and values—to see and paint the essence of an object," she says.
In 2010, Trcka was awarded second place by juror C.W. Mundy at the annual American Impressionist Society National Juried Exhibition. "Ashlee is definitely going to be somebody to watch because she's exhibited the most crucial aspects of launching and maintaining a career—a strong work ethic and a great vision of where she is going," Mundy says. "She had one of the best paintings in the American Impressionist Society's national exhibition." Trcka was also included in the annual Great American Figurative Show held at Waterhouse Gallery in Santa Barbara, CA. Her paintings hung alongside works by prominent figurative painters, such as Jeremy Lipking, Joseph Todorovitch, and Vincent Giarrano.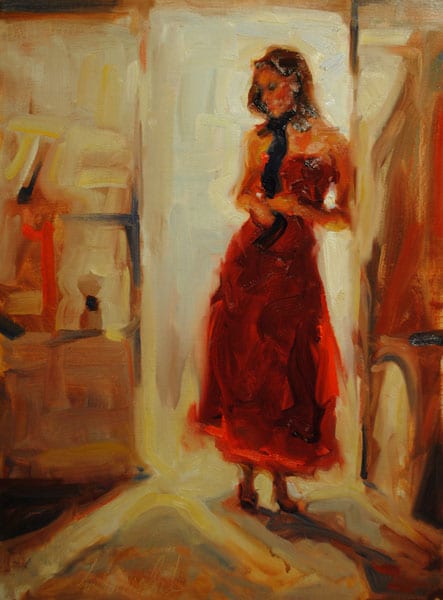 Reflecting on her dual career paths, Trcka says that figure skating and figure painting share much in common. "They go hand in hand for me. Skating provided an excellent foundation because it is about expressing oneself through the movement of the body," she says. "The energy on ice is like the energy portrayed on canvas. The outcome of a great skating performance requires elegance, beauty, and grace. These are all qualities of a finished painting."
As a figure skater Trcka was in tune with her body and its movements, lines, and contours. Being aware of such things for more than a decade, long before she studied painting formally, has given her an unusual perspective on, and understanding of, human proportion. She combines her knowledge of anatomy with a loose, impressionistic style, often focusing on the figure within an interior or outdoor landscape.
In her spare time, Trcka sometimes steps to the other side of the canvas and has done some modelling for other artists.. "Being a model has a completely different kind of feel for me, and it's kind of awkward," she says. "But it helps me slow down and get in touch with my feminine side. I use such masculine energy to create art that I tend to forget to be a beautiful, sensual woman myself. I think it's important for all female artists to embrace their inner beauty and be vulnerable in this way."
"My goal as an artist is to always produce beautiful art that captures life and a strong sense of light," she says. "None of my paintings are static. The faces are universal—ones that anyone can relate to. And if they create a sense of happiness for the viewer, I am pleased."
View OPA Blog articles by Ashlee Trcka