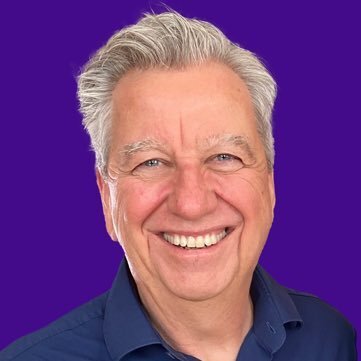 Eric Rhoads is a career entrepreneur, with 30 years of launching companies and media brands, creating startups, and building businesses. Rhoads is founder of Fine Art Connoisseur and Plein Air Magazines as well as publications like Fine Art Today, Plein Air Today, American Watercolor, and Realism Today. He also founded the Plein Air Convention and Expo (PACE), the Figurative Art Convention and Expo. He also does two annual painter retreats; The Publisher's Invitational in the Adirondacks and Fall Color Week, which takes place in the White Mountains of New Hampshire in 2020. He has also lead artists on historic painting trips to Cuba (twice), New Zealand, and Africa, and is currently planning trips to paint in inland Russia and China.

Art Historian Jean Stern has called Eric Rhoads "the father of the modern plein air movement" which he says is the largest movement in the history of art. Rhoads conducts a weekly podcast called The Plein Air Art Podcast where he interviews prominent plein air artists with over a million downloads.

In 2016 Rhoads produced a documentary about plein air painting called" Outside the Lines: Revolutionaries in the Art Movement. He is currently working on documentaries on the Realism Movement, the Plein Air movement in China, and several artist documentaries. He is also the host of "The Great Outdoor Painting Challenge" Tv show to air nationally in summer 2021.

Rhoads is also the founder of Streamline Art Video, which produces over 30 art instruction videos annually and has a catalog of over 300 videos from the world's top artists. He is the founder of PaintTube, which is a TV channel on Amazon Fire, Apple TV and Roku featuring art instruction video. He has also produced a series of videos for early stage painters which can be found at paintbynote.com

His expertise in marketing led him to create free advice on artmarketing.com. He has created eight in-depth videos on art marketing training for artists, and is the author of the #1 Amazon best seller Make More Money Selling Your Art. His goal is to eliminate the idea of the starving artist by teaching artists to support themselves and thrive.

Rhoads is chairman of the board of Streamline Publishing, Inc., a company he founded in 1986, which publishes consumer and trade magazines, digital media properties, information products and video in the radio broadcasting industry and art world. The company has been listed as one of the Fastest Growing Companies in America in each of the last five years on the INC (magazine)500/5000.


In 2007 Rhoads was named by the Broadcasters Foundation as a Broadcast Pioneer, and in 2008 and 2012 honored by "Inspiring Women in Radio" for his work in bringing women's issues to the forefront.

Rhoads was one of six to receive the first Florence Academy of Art Patron Award in 2015 along with Jacob Collins, Daniel Graves, Stone Roberts, Judith Pond Kudlow, and Christopher Forbes.

He is a frequent judge for the annual Art Renewal Center Salon and other competitions.

Streamline also holds the annual PleinAir Salon art competition, which offers a $15,000 grand prize and over $30,000 in cash prizes for the best paintings.
Rhoads weekly blog on his philosophies on life is called Sunday Coffee, which he writes early each sunday morning from his back porch in Austin Texas. This blog has 250,000 followers.

Rhoads resides in Austin, Texas, with his wife and their 18-year-old TRIPLETS. Eric is also a portrait and landscape artist who sells his work in galleries and has been featured painting on television distributed on PBS, BBC, and in eleven countries, and he has been featured in many media properties including for his business skills including Success magazine, Entrepreneur magazine, The Wall Street Journal, The New York Times, The Washington Post, Bloomberg BusinessWeek, Business Insider, Advertising Age, AdWeek, The LA Times, The Chicago Tribune, The Huffington Post, Parade Magazine, CBS, ABC,NBC, PBS, NPR,Virgin, and BBC Television and the Howard Stern Show.
Rhoads is one of the most painted men in history, with portraits by some of the top artists in the world. Rhoads has been painted by Nelson Shanks, Max Ginsburg, David Leffel (twice), Burt Silverman, Daniel Greene, John Howard Sanden, Richard Schmid, Steven Assael, Adrian Gotlieb, Adam Miller, Alexey Steele, Tony Pro, Jeff Legg, Josh LaRock, Russian masters Nikolai Dubovik and Nikolai Blokhin and several others.

View OPA Blog articles by B Eric Rhoads