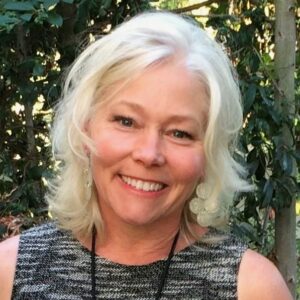 Growing up on the southern California coast, Brenda Boylan lived in humbling conditions, often exercising her imagination with any available art material to feed her creative muse. Because of the warm coastal weather, a great majority of her time was spent sketching outdoors as she discovered her surroundings either on the shoreline, desert canyons, or eucalyptus groves. These places are embedded deep in her memory as her most joyful times, causing a strong desire to drive her life's direction into the field of art. Rising above many challenges, she worked her way through college and earned a B.S. degree from California Polytechnic State University in Applied Art and Design.
In the height of the 80's, Boylan began her artistic career in Oregon creating designs for high profile sportswear clients such as NIKE, Adidas, Columbia Sportswear, and Avia. In 1994, seeking a more flexible and rewarding schedule, she carried her sense of balance and design over to a fine art career painting in pastel or oil, quickly earning her the distinctive memberships with the International Association of Pastel Societies, the Pastel Society of America, Laguna Plein Air Painters Association, and the Northwest Pastel Society. Her biggest joy is plein air painting alongside good friends as well as teaching plein air and studio workshops.
Her work has been displayed at The National Arts Club in New York City, the Butler Institute of American Art Museum in Youngstown, OH., The Oregon Historical Museum, OR., The Portland Art Museum, OR., and the Favell Museum in Klamath Falls, OR. Recently, Brenda's work has received national attention in The Pastel Journal (Front cover, Dec 2014), Southwest Artist Magazine Aug 2013, Plein Air Magazine April 2012, The Best of America Pastel Series II and was a Featured Artist at the 2nd and 3rd Annual Plein Air Conventions in Monterey, CA.
Boylan currently resides in Portland, Oregon with her husband and two children.
View OPA Blog articles by Mrs. Brenda Boylan