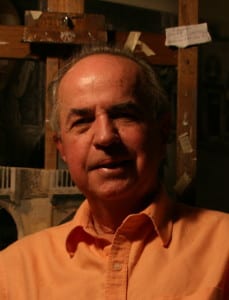 Training: B.A. in Art from David Lipscomb College, Ringling School of Art, Watkin's Institute, University of Tennessee Nashville.
Professional Experience: Taught painting at David Lipscomb, illustrated on staff with UMPH and freelanced illustration with publishing houses around the country for 30 years, painted fulltime for the last 15 years.
Prizes: Best of Show OPA Eastern Regional 2008, Best of Show Central South Show, First in Oil Central South Show, First in Oil Tennessee Art League, 3rd Place FASO Boldbrush, Acceptance in Paint the Parks, Acceptance in 2 OPA Nationals and 4 OPA Regionals.
Collections: Vanderbilt U., David Lipscomb U., formerly in Cheekwood Collection (since sold), Corporate headquarters, private collections around the country.
Publications: American Art Collector, Nashville Arts Magazine (featured article).
View OPA Blog articles by Mr. Charles Cox