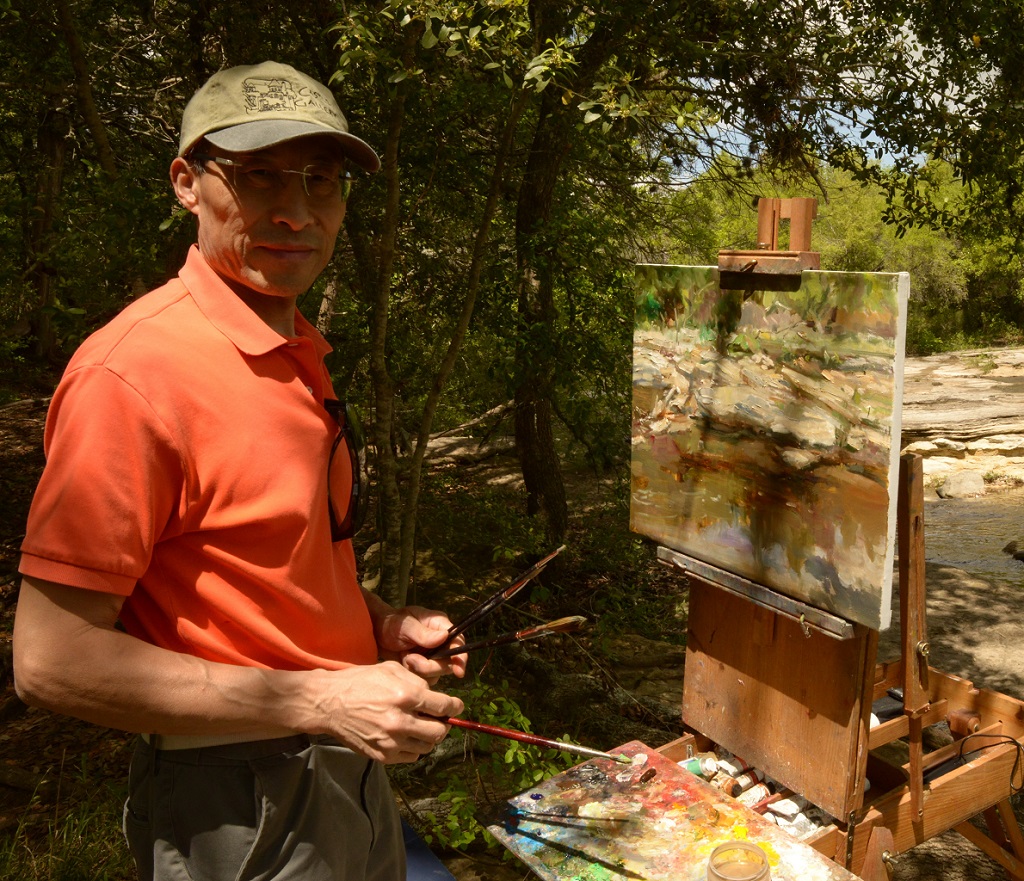 Cheng Lian was born in 1955 Shanghai, China, and graduated from China Academy of Fine Art (known as Zhejiang Academy of Fine Art)
He is a Master Signature Artist and board member of National Oil and Acrylic Painters' Society, Signature Artist of Oil Painters of America. Cheng has been invited to be a judge for many art competitions, and give demos and workshops for many art leagues.
As an artist Cheng has traveled to many places in China, Asia, United States, Europe and South America, visited lots of art museums and pay tribute to those art masters in different eras. His art paintings widely collected publicly and privately all over the world.
Over the years Cheng has received many awards from varieties of competitions and been invited giving workshop and demo, here list few:
2022

Best Figure/Portrait Award, 32nd Best of America National Exhibition 2022
Invited as judge in CISD art competition

2021
2019

Award of Excellence, Western Regional Exhibition of Traditional OPA
Award of best of Signature and Master – Best of America Annual Competition, NOAPS

2018

Portrait demonstration at NOAPS Best of America SMALL Painting Exhibit
Merit award – Best of America Annual Competition, NOAPS

2017

Best narrative award, Best of America, National Oil & Acrylic Painters Society
Portrait Workshop, Edmonton, Canada
Portrait demo at Best of America Annual Conference, NOAPS

2016

Grand judge of Best of America Juried Exhibition, NOAPS
Invited as judge to Lone Start Art Guild Annual Convention
Honorable Mention, Richeson 75 International Art Competitions Small Work
Invited to a portrait demo and mini workshop for Pastel Society of Southeast Texas
Top 10 Honor Award winner, International Portrait Competition, Portrait Society of America, 2013
Gold Medal Award, Best of America Exhibition, National Oil & Acrylic Painters' Society
Best Portrait Award, Best of America Exhibition, National Oil & Acrylic Painters' Society
First place in oil, All Media Art Competition, The Artist's Magazine
Runner up in Best Portrait, and Finalist in Figurative category, International ARC Salon
Third place award, Finalist in several BoldBrush monthly and year end art competitions
Cheng Lian's website: www.chenglian.us

View OPA Blog articles by Cheng Lian