Artist Statement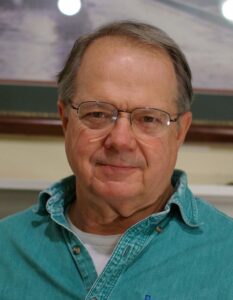 Daryl Reimer, a Vietnam era Air Force
Pilot settled in Oklahoma and has worked in the oil refining industry for 30 years. An Engineering degree from Kansas State University and an MBA from OU seems an unlikely beginning for an artistic journey.
Three years of study, with Anthony Ryder at his Santa Fe Atelier and a passion to find a likeness, bring an emotional quality to his figures.
He finds fascination in capturing a look, a feeling or an expression of a face or figure and enjoys the problem solving it provides. To be able to see, explain and describe the light and the "glow" of life with a brush or pencil is his objective and the heart of his work.
View OPA Blog articles by Daryl Reimer