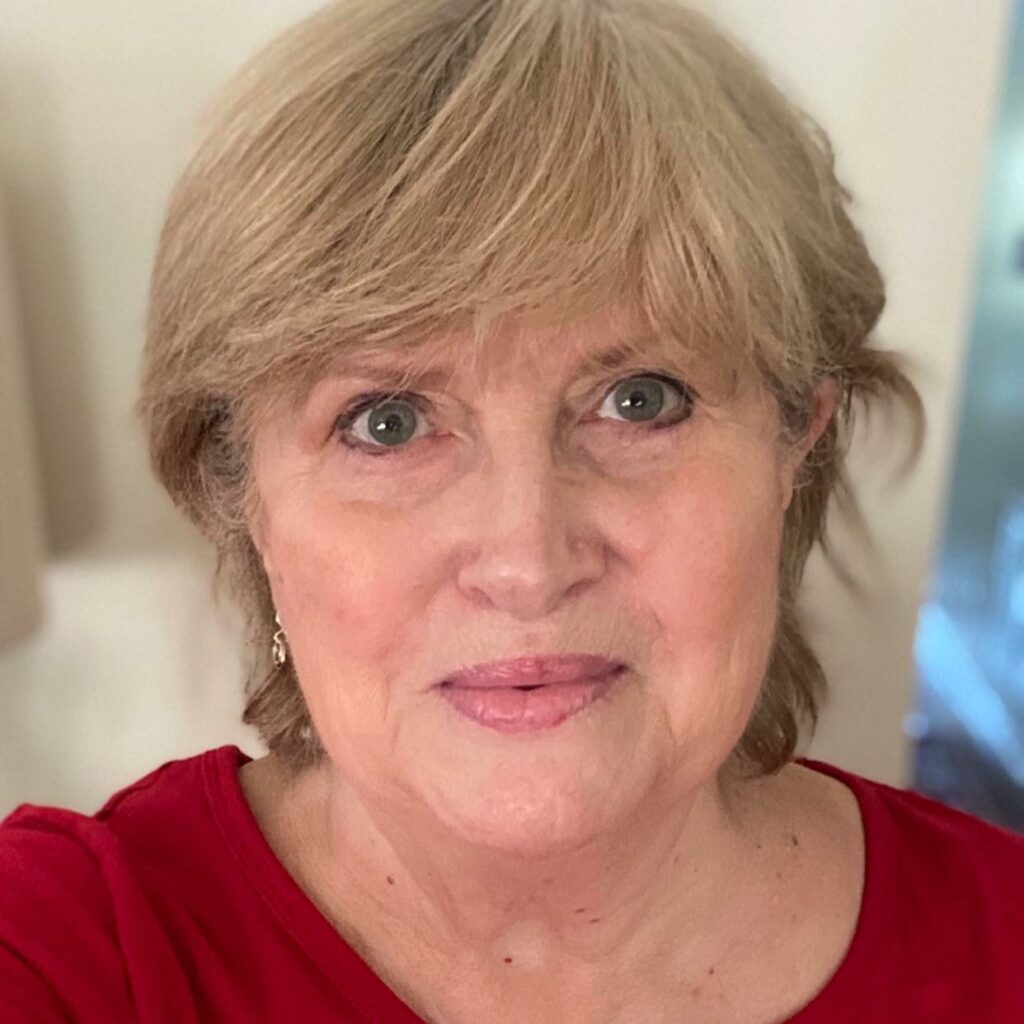 Dot has been an artist at heart all her life. A former nurse and healthcare administrator, she has been a professional fine artist for 18 years.
Her art influence comes from her childhood.
She was born at home on a 24 acre rural working rural cotton farm near Corinth in the hills of north Mississippi near the TN line. She grew up around the fields, streams, and woods surrounding her home. Early in life, her parents worked the farm, gardened, milked cows, and raised chickens. Her deaf father was her first art teacher. Her grandparents were sharecroppers in the Mississippi delta where she spent many summers in the heat and dust in the shotgun house where her grandmother cooked on a wood stove. Living this life has contributed to her work's authenticity. Cotton grew up almost to the doorsteps, and the blistering hot wind blew across the flat delta fields along the dusty roads as Dot took in the sights, sounds, and smells of the land and place she loved. Today that experience shows in her work.
Now, she paints from the fullness of the loving memories of her heart as a full-time artist from North Mississippi in her private art school and studio/gallery. Painting her delta memories and cotton are favorite subject matter. Several members of her family are artists and art teachers including her daughter, the acclaimed artist, Susan Patton.
Dot has had many solo art shows and won numerous regional and national awards for her plein air and studio paintings. Her works are featured in art books, Creative Freedom, a book published by North Light Publishers, and in magazines such as Outdoor Painter online and in a feature article published in Plein Air Magazine. Her works are frequently shown on HGTV's Hometown – a home design reality show. In 2014 she was invited to teach painting workshops as a featured painter in Art in the Open in Wexford, Ireland.
Dot lives in Pontotoc, MS, and is married to Jackie Courson and is mother to 3 children and 7 bright and talented grandchildren. Her studio/gallery is open by appointment. www.dotcourson.com
View OPA Blog articles by Dot Courson