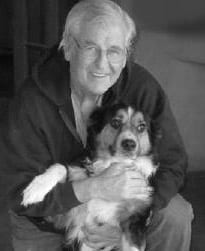 From his home in Santa Fe, NM, Doug travels throughout the United States, Canada, Mexico and Europe painting landscapes and seascapes on location. He works en plein aire either with a portable easel, or in his fully equipped RV studio His painting career was sidestepped by more than a decade of acting on stage, film and television. In 1980 He resumed painting and turned professional. He exhibits his work in prestigious national art exhibitions, in galleries throughout the country and is represented in many prominent collections both here and abroad. His work is in permanent collections in colleges and museums. The subject of numerous articles in art publications, he was recently included in a book on marine painters and was given a six page article in Art of the West magazine and an eight page article in American Artist magazine including the cover, December, 2007 edition (His second American Artist cover).
He is best known for his plein air landscape and seascape paintings as well as animal and cowboy art. He also explores working from memory, limited palette, still Life, figural painting, portraits and enlarging studies in his Santa Fe studio. He will also frequently begin a painting on location and finish it at home in his studio using invention and memory.
MENTORS
Born September 25, 1939 in Montclair, New Jersey, Higgins' early influences came from his artist mother and from his mother's first husband, Samuel Burtis Baker, both Boston School painters. They both initiated him into the "Life of an artist." From this early exposure to art appreciation, Higgins went on to study drawing and painting with the legendary Frank Reilly at the Frank Reilly School of Art in New York City.
AFFILIATIONS
AOA Master, Artists of America, Denver, CO
Master Signature Member, Oil Painters of America, (OPAM) Chicago, IL
Life Member, Art Students League, New York, NY
Artist Member, Northshore Arts Association, Gloucester, MA
Member, International Society of Marine Painters, Oneco, FL
Screen Actors Guild (SAG), honorable withdrawl
American Federation of Radio and Television Actors (AFTRA)
Actors Equity Association (AEA)
View all of Doug Higgins' OPA Blog articles
View OPA Blog articles by Doug Higgins