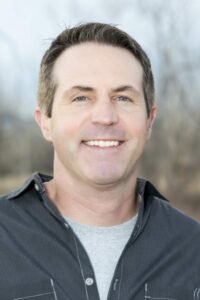 Earning a medical degree from the University of Florida College of Medicine may not be the most obvious path to the pursuit of painting, but Drew Sarka's path to artistry began there. His father (who painted on the side), bought Drew his first set of paints and canvas while shopping for text books in the school book store. In an attempt to escape from the tedium of endless hours of memorizing facts, Drew satisfied his creative personality through oil painting. After graduation, Drew dedicated his time to learning more about art, taking classes at the Art Student's League of Denver. There, he worked with Kevin Weckbach, Kim English, Mark Daily and Ron Hicks to hone his skill.
After art school Drew set forth to paint subjects with intention, passion and honesty. His work always stems from a personal connection, whether the inspiration comes from a weekend mountain drive or from his daughter playing in the yard. It is those everyday experiences that Drew believes all of us can find value and joy in.
Drew is a member of the Oil Painters of America. He was featured in Southwest Art magazine's "Artists of Note" column and his work continues to garner notoriety in the Colorado art scene, winning first place for "Favorite Meadow" in the 19th Annual Estes Park Lines into Shapes Art Exhibit. Additionally, his piece "Seeking Shade" won second place at the 32nd Annual Depot Art Gallery's All Colorado Show. Drew's work has appeared in more than 30 art galleries and shows across the U.S.
View OPA Blog articles by Dr. Drew Sarka