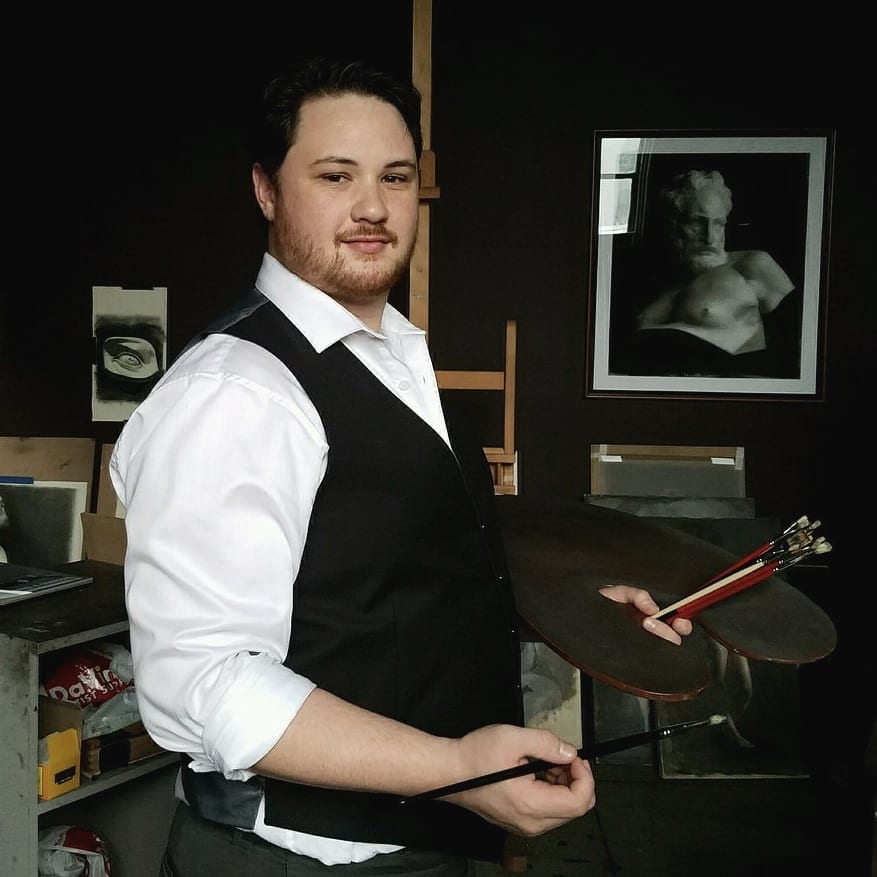 Dustin Adamson (b. 1987) is an emerging American artist trained in the classical tradition of painting and drawing. Dustin has a strong interest in the art and techniques of the old masters, from the Renaissance to the nineteenth century, and specializes in portrait and still life painting.
After studying in small studios in California, he moved to the East Coast and began his training at the Florence Academy of Art under Jordan Sokol. There, Dustin completed the program and was given numerous awards, including "Best Painting of the Year" in 2018.
He Currently works out of his studio in New Jersey, US.
View OPA Blog articles by Dustin Adamson