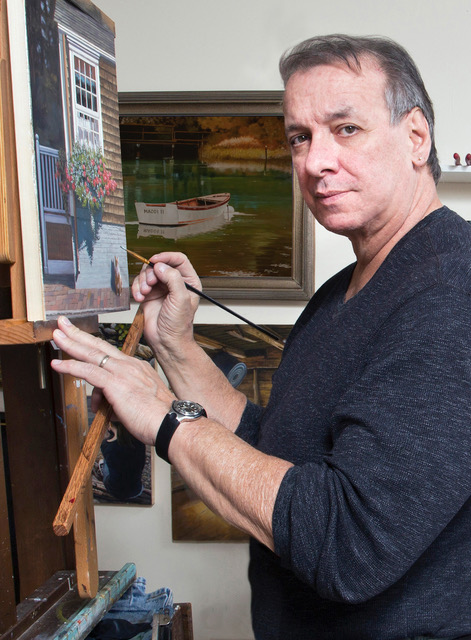 Like most artistic people, I started scribbling and coloring at an early age and graduated to more controlled drawing, trying to faithfully record my surroundings, whether that meant a landscape, a classic car or my family members. My parents encouraged my interest, buying endless supplies of pencils, crayons, erasers and reams of paper as well as the then (1950s) famous Jon Gnagy drawing set.
However, I didn't start formal training in art until high school art class, as a junior. I favorably impressed my teacher with my first pencil drawing and earned accolades for my ability to draw realistically within a solid composition.
Having my eye on a medical career, I applied and got into New York University in Manhattan to set my studies in that direction. Art was calling me however, and to my parents' chagrin, I applied and was accepted to The Cooper Union in New York City taking extensive drawing, print making and sculpture courses. I thought that I could combine my two loves and become a medical illustrator.
I earned a BFA and quickly found work as an illustrator which I worked at for nearly thirty years, including some medical art, before setting out on a fine art career. In my current work I try to evoke a mood in viewers with my realism so that they can experience the same emotion that made me want to paint the scene in the first place.
I believe true happiness comes from following and persevering on the path that one was meant to follow in life and I think that, after many years, I am well along that path.
I am a Signature Member of Oil Painters of America, Signature Member of National Oil & Acrylic Painters Society (NOAPS), a member International Guild of Realism (IGOR), and a Living Artist of Art Renewal Center (ARC).
View OPA Blog articles by George Angelini OPA