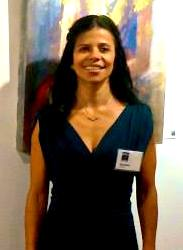 Colombian born artist, trained as a Petroleum Engineer. She studied art with several artist, both in Canada and Brazil. She has exhibited in Canada, Brazil, and California and currently in Houston, where she has her studio. She has received several awards both locally and abroad. She is an active member of several art organizations. She is also a poetry writer which she sometimes incorporates into her paintings.
EXHIBITIONS
ART POINT GALLERY- "THE UNSEEN ART" show. Calgary, Canada, 2009,
CALGARY SCHOOL OF ART, Calgary, Canada 2010.
CENTRO CULTURAL ANGLO AMERICANO, Rio de Janeiro, Brazil, 2011
ACADEMIA MACONICA DE ARTES CIENCIAS E LETRAS DO ESTADO DO RIO DE JANEIRO, 2012 earning the medal REDENTOR DO RIO, Rio de Janeiro, Brazil
CENTRO CULTURAL DE PIRACICABA, Piracicaba, Rio de Janeiro, Brazil, 2011
ART CAFE COUVE-FLOR, Rio de Janeiro, Brazil, 2012
LINUS GALLERY, California "Nude But Not Rude" show 2012
DUTCH ART GALLERY, "No Where but Texas" show, 2013
THE WOODLANDS ART LEAGUE, Houston, Texas
DAVINCI ARTISTS GALLERY, Tomball, Texas
DAVIS @ COMPANY FINE ART GALLERY, Old Town Spring, Texas
JUNG CENTER HOUSTON, Houston, Texas
She is a member of The Oil and Acrylic Painters of America, the Women Artist of America, The Artist of Texas and the Women in the Visual and Literary Arts. Recently, she was awarded four ribbons (1st, 2nd and two honorary ) in the 2013 LSAG convention.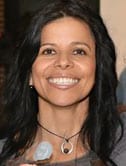 PUBLICATIONS
Magazine Espaço das Artes, Rio de Janeiro 2011
Catalogue "Nude but not Rude" exhibition. Linus Gallery, California, 2012
Catalogue "No Where but Texas" AOT, 2013
View OPA Blog articles by Hilda Rueda