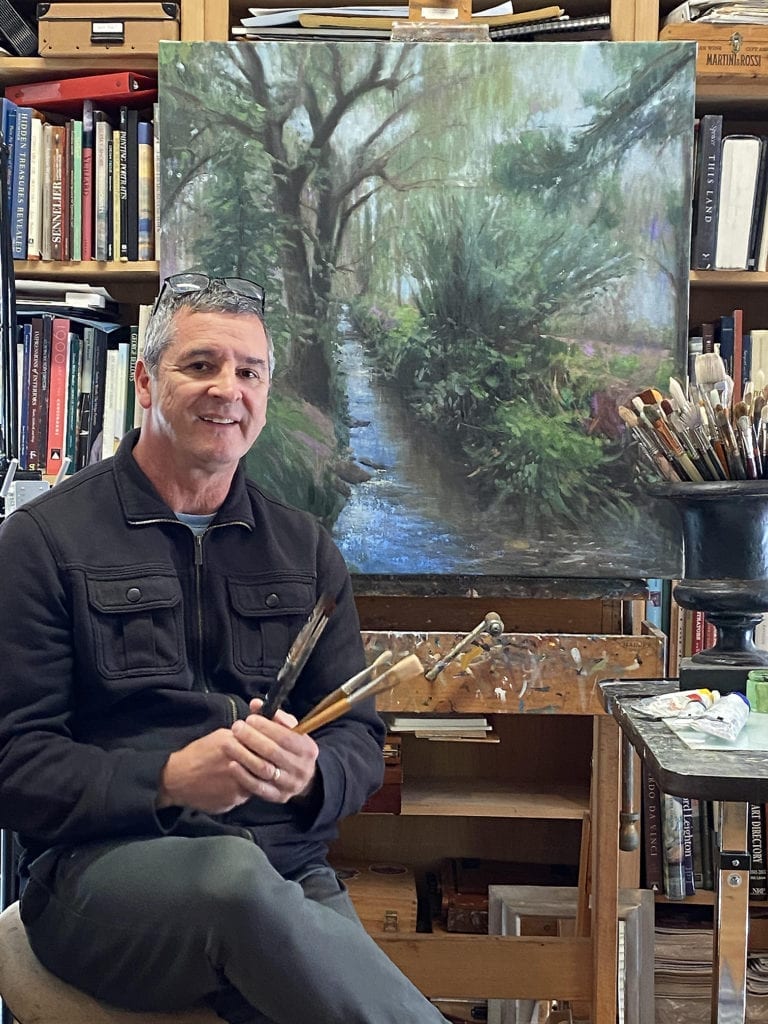 Mr. Gyurcsak paints a broad range of subject matter including interiors, still life, figure and landscape painting. He has a keen sense for capturing the essence of his subject matter with a bold and candid approach. He exhibits in galleries across the country his award winning paintings continue to pique the interest of collectors nationwide.
Artist's statement
"My paintings express a sense of light, atmosphere and mood; they transcend the techniques that were employed to create them and breathe the very light and atmosphere they were painted in. I like to capture the fleeting moments of life; the sublime manifestations of light and color, their aesthetic influences on the subject."
Current Gallery Representation
Artful Deposit, Bordentown, NJ
Edward Montgomery Gallery, Carmel-By-Sea, CA
Hagan Fine Art Gallery, Charleston, SC
Education
Johnson Atelier Sculpture Foundation, 1989, Apprentice Program
School of Visual Arts, New York, NY, 1983-86 BFA,
Kean University, 1982-83, Union, NJ
Parsons School of Design, 1981-82, New York, NY
Career Accomplishments
Joseph is the Resident Artist / Brand Manager for Blick / Utrecht Art Supplies. He is author of painting articles, instructor, and juror and art materials expert. Joseph also travels extensively conducting lectures, painting demonstrations and workshops at major art institutions throughout the United States.
Memberships/Affiliations past & present
Bold Brush Signature Artist
Laguna Beach Plein Air Painters Assoc.
Garden State Watercolor Society
Salmagundi Club
California Art Club
American Impressionist Society Signature Member
International Society of Acrylic Painters Signature Member
Oil Painters of America Signature Member
The American Society of Portrait Artists
American Standard of Testing Materials (panel member for artists'materials)
Plein Air Painters of the Jersey Coast
New York Society of Portrait Artists, Leadership Team
View OPA Blog articles by Joseph Gyurcsak