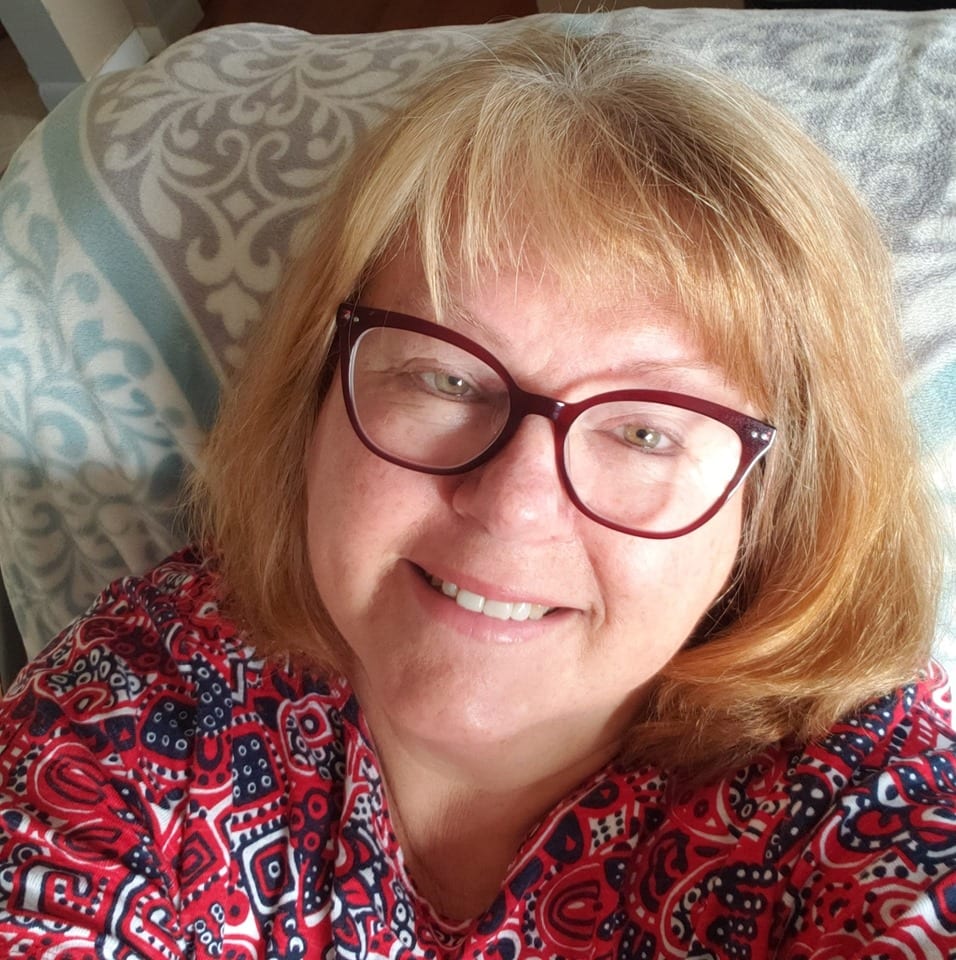 Karen Burnette Garner is a native of Georgia and has painted professionally since 1983. Without formal training, she sought instruction from mentor John Baden-Nuttall, an English art master and world traveler, and for three years she studied the creation and business of art. Those three years formed the base for a continual expansion of knowledge and dedication to art as she grew in skillfulness and matured in her techniques. She enhanced her painting skills under the tutelage of the late Al Brouillette and modeled her art business career after the late Ray Ellis, an accomplished artist who she revered. After over thirty years as a professional artist, Ms. Garner has developed her own style and life philosophy, incorporating an appreciation for beauty, creativity, and inspiration into grateful daily living.
Her impressionist landscapes are her signature, portraying rocky New England coastlines and the lowcountry marshes of the American South.  In the 1990s, she made the first of many trips to Boston, specifically the areas around Cape Ann — Rockport and Gloucester, Massachusetts.  Her love for the rugged coastal villages and landscape has divided her heart (and art) ever since. Ms. Garner created a large body of over 1,500 works begun in 2002, reflecting the lowcountry surrounding Charleston, SC – avidly collected by lovers of the coast. The literary images of writer Pat Conroy's works run deep within her art.  Memories of Cape Ann and Massachusetts have resulted in a photography book, and continue to inspire paintings large and small. She is now exploring imagery using mixed media, including gold leaf and inks.
A published literary reviewer, artist and illustrator, and an award-winning poet, she continues to evolve as a true renaissance woman. Her online blog (found on her website) examines the challenges and joys of her working artistic life. She is a regular contributor to the Gwinnett Forum, an online news source for northeastern Atlanta, Georgia.
Artworks by Karen Burnette Garner are included in collections worldwide. Public collectors include Thomas and Hutton Engineering (Myrtle Beach, SC), Wachovia, AT&T, Chateau Elan Winery, Holston Valley Hospital, Gwinnett Council for the Arts, North Georgia Medical Office Building, and the University of Georgia Center for Continuing Education. Private collectors include the Duke Family, founders of Peachtree Corners, GA, Mrs. Donald Panoz of Chateau Elan Winery and baseball Hall of Famer Larry "Chipper" Jones of the Atlanta Braves. Gallery representation includes Katie Walling Design, Mount Pleasant, SC, Five & Divine, Wernersville, PA, Avora Daniell Design, Villa Rica, GA, and The Lake House Interiors and Design, Cornelius (Lake Norman), NC — commissions are also accepted through her new studio in Robesonia, Pennsylvania.
.
326 Big Spring Road, Robesonia, PA 19551
678.602.7666
View OPA Blog articles by Karen Burnette Garner