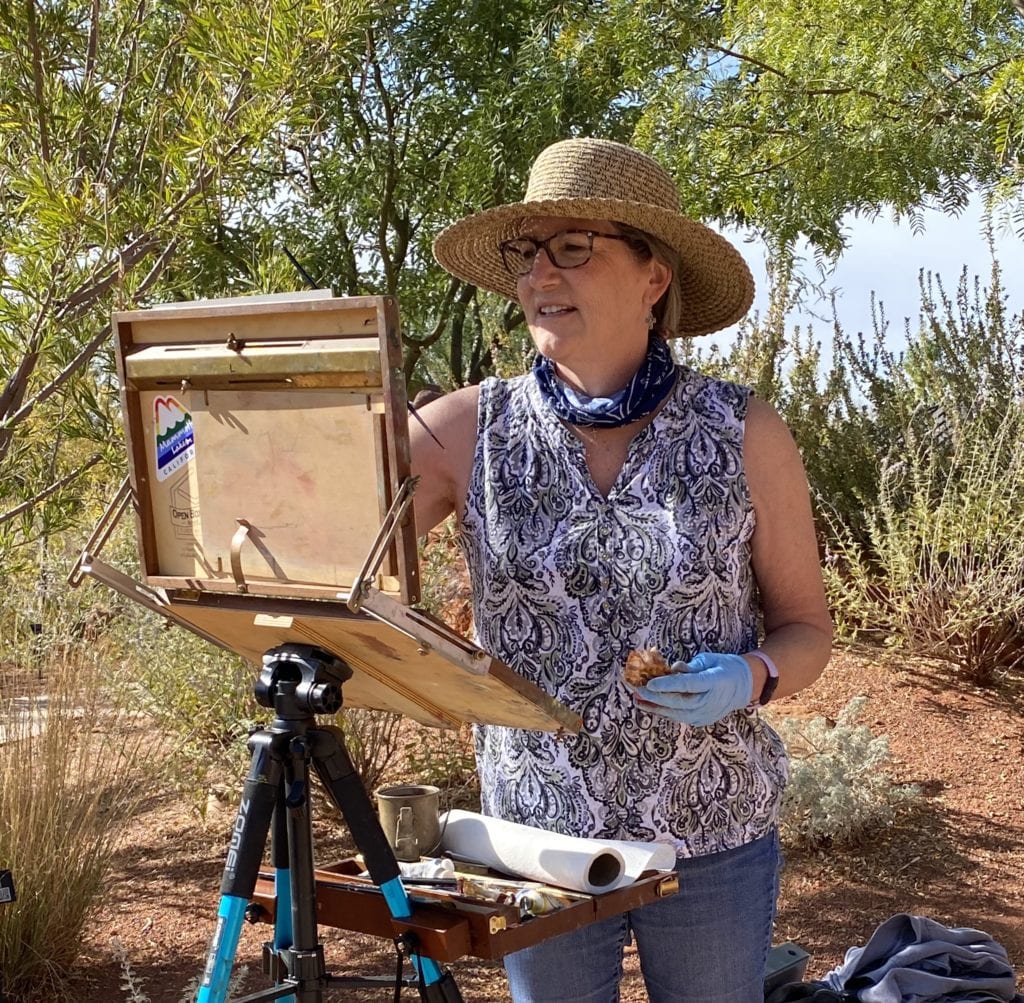 "I hope my work inspires viewers to look more carefully at the beauty all around us. I have been told that my work is 'happy.' I am most content when I'm painting, so if my work gives joy to others, then it is a double blessing."
Karen grew up in Orange County, CA where her love for paint began in her parents' sign company. Observing her father's talents and surrounded by drawing, design, hand lettering and gold leaf, she grew up around paint. As a college student she studied fine art with a drawing and painting emphasis at California State University, Fullerton. After a change in career goals, she earned her Bachelor's Degree in Liberal Studies at CSUF and her Master's Degree in Education at Claremont Graduate University. Then, after sixteen years in Education, she retired early to paint again and have more time with family.
Karen has been painting professionally since 2007. Her studio and plein air work have been enriched by study with the following contemporary masters: Carol Marine, Greg La Rock, Jennifer Mc Christian, Quiang Huang, Joseph Todorovitch, Kim English, and Jim Mc Vicker.
Although she works primarily in oils, her work in both watercolor and oils have received numerous awards in juried shows. Karen's work is held in private collections across the United States and abroad.
In addition to painting, she demonstrates for art associations throughout Southern California and teaches still life painting workshops in her home studio. Her memberships include: American Impressionist Society Signature Member, Associated Artists of the Inland Empire and California Art Club Associate.
Contact:
To see more of Karen's work please visit:
karenwernerart.com
karenwernerart.blogspot.com
Instagram: karenwernerart
View OPA Blog articles by Karen Werner