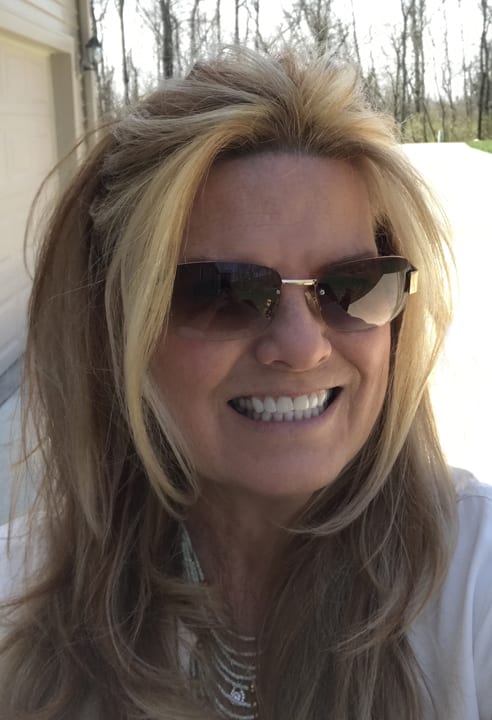 At an early age, Lynne was directly influenced to become an artist by noted children's author and illustrator, Eloise Wilkin. Art became Lynne's first love and eventually her career. Lynne considers her extensive background in graphic design and illustration the foundation for her life today as a fine artist. She has worn many hats. Before transitioning to a full-time painter, she was designing and managing product lines for the consumer goods industry. She also taught design and illustration for many years at Antonelli's Technical College. Through her career, she also freelanced as an illustrator for several different children's magazines.
Inspired by the American Tonalist movement, Lynne's intention is to capture the mood surrounding her subject. She desires her viewers to come away with a feeling, connecting and speaking to them on a personal level. Or maybe bring them to a place they have only been to in their dreams. Like George Inness, Lynne believes it is the artist's task is to "awaken an emotion from within."
She is continually furthering her study under such fine artists as David Mueller, Dennis Perrin, and Bill Fletcher, and MaryBeth Karaus. Richard Schmid and Mark Bordges are especially among her most admired. Her lifelong study of art history has led her to find mentorship in the works of John Singer Sargent, Thomas Moran, George Innes, among others. Lynne is also drawn to the monochromatic photography of Edward Steichen, Robert Demachy, and Josef Sudek.
Born and raised in southern Ohio, the dense woodlands and wide pastoral valleys continually inspire her work. Primarily using oils, she is passionate about color and its harmonies. Whatever she observes, Lynne sees color before anything else. From moment to moment, every color in her sight is the most beautiful color of all. She is especially drawn to the palette of fall and winter contemplations. But she says, "How can you have a favorite color when so many possibilities exist?"
Lynne has been published in Southwest Art Magazine, February 2019 issue.
Click here to read the full interview: https://userfiles.faso.us/74140/7629.pdf
After a buyer read the above article and saw her work, she bought a painting off Lynne's website from that article. This was relayed back to SWA and they published it in 'I Saw It In SWA', May 2019 issue.
Click here to read: https://userfiles.faso.us/74140/10750.pdf
Memberships:
Oil Painters of America
National Oil & Acrylic Painter's Society
American Impressionist Society
Cincinnati Art Club
Woman's Art Club of Cincinnati, Signature Member
Shows:
2020 – Cincinnati Art Club's ViewPoint 52, National Juried Exhibition
2020 – Evendale Cultural Center, Juried Fine Art Exhibition
2019 – Indian Hill Art Gallery, Small Works Exhibition
2019 – WACC All Members Show
2019 – 126th Woman's Art Club of Cincinnati Juried Exhibition
2019 – Evendale Juried Fine Art Exhibition
2018 – WACC All Members Show
2018 – Evendale Juried Fine Art Exhibition
2017 – WACC All Members Show
View OPA Blog articles by Lynne Wirthlin