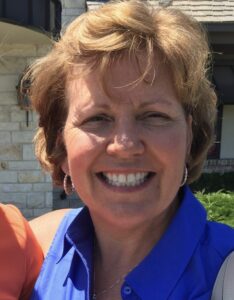 Megan A. Lewis was born in 1960 in Kansas City, KS. She received a Bachelor of Fine Art degree in painting in 1982 from the University of Kansas. Her work is in many private collections and some corporate collections, including UAMS in Little Rock, Arkansas. Megan works almost exclusively in oils. "It's a wonderful medium – powerful in presentation, but yielding to the artist's will."
Some of the most important visual concepts, Megan learned during the six years she studied figure painting. "This education unlocked numerous visual mysteries for me. I became a better draftsman – better able to articulate the effects produced by light as it interacts with form." Preferring to work from life whenever possible, Megan notes, "reference photos are helpful to the artist, but they can't replace the human eye." She enjoys painting outdoors when possible, but still life painting remains her favorite genre.
One advantage to growing up in Kansas City was being near The Nelson Atkins Museum of Art. "Having regular access to great works of art as a child, was quite special, and my parents indulged my desire to visit the museum often. Some of the paintings I enjoyed the most included: Rehearsal of the Ballet and Little Milliners by Edgar Degas, Gloucester Harbor by Winslow Homer, At the Theater by Mary Cassatt, and the The Agapanthus Triptych (Waterlilies) by Claude Monet."
Megan currently lives and works in Little Rock, Arkansas. She is an associate member of Oil Painters of America. In addition to painting, she teaches a few private students. "I hope my paintings reflect the beauty I find in the created world. My husband built a wonderful studio next to a pond a hundred yards from our house. Each morning I pack my lunch and head down there for a day of painting. What a joy and privilege – a gift from God – to be able to do what I love every day.
View OPA Blog articles by Megan Lewis