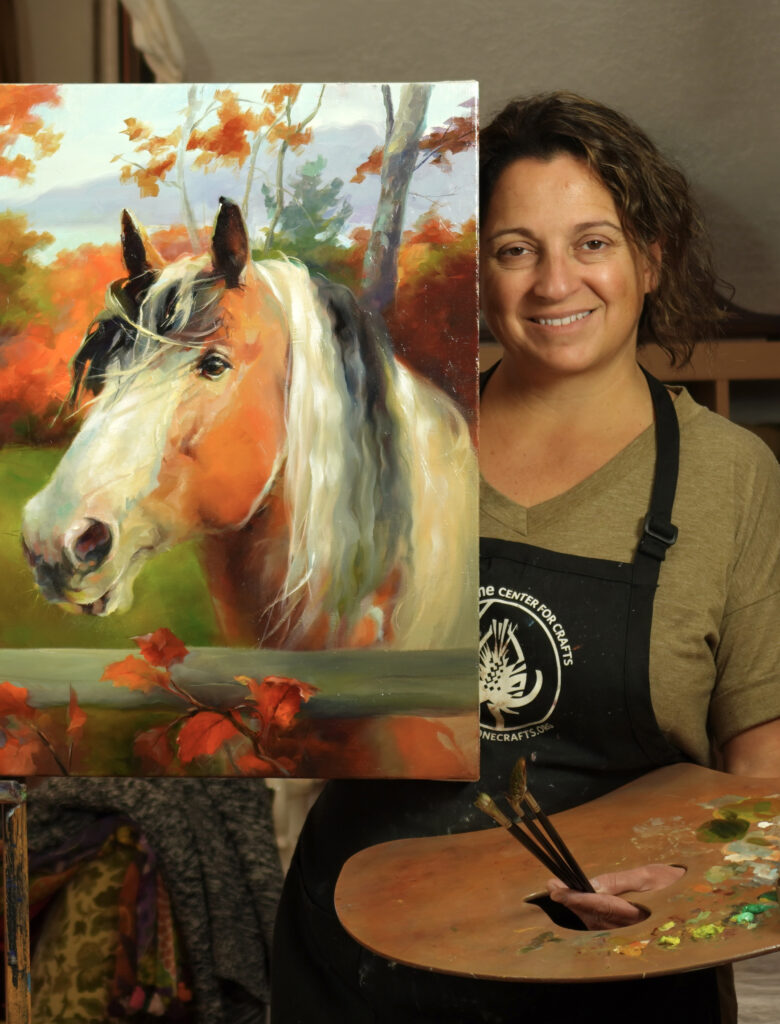 Yelena Lamm was born and raised in Saint Petersburg, Russia. Since her early
childhood, she liked drawing and painting. She attended secondary art school in
her teens, and later received her formal art training from the N. K. Roerich Fine
Arts College. Having access to extensive collections of Hermitage and State
Russian Museum, Yelena was inspired by and learned from works of the famous
European and Russian artists. In 1995, she moved to Pittsburgh, PA, with her
family and 6-year old twin sons. In the new country, Yelena decided to pursue a
career in graphic design. After taking a Desktop Publishing course from the Art
Institute of Pittsburgh in 1997, she first worked in advertising. Furthering her
education, she enrolled at the Art Institute again and graduated in 2007 with
degree in Graphic Design. For many years, Yelena worked as an art director for a
Pittsburgh based firm specializing in design of maps and signs. Yelena's fine art
skills came in handy more than once during her employment. She illustrated
numerous projects, including interpretive panels installed at one of Pittsburgh's
major tourist attractions, Grandview Promenade.

On her evenings and weekends, Yelena kept on painting, working on various
subjects and trying to find her own artistic style. Her dream was to become a full
time professional artist one day. Yelena had two solo exhibitions in Pittsburgh, in
2008 and 2010, and participated in numerous juried group shows, notably, at the
Pittsburgh Heinz History Center and Westmoreland Museum of American Art. She
exhibited at the local art festivals. Her artwork was acquired by collectors,
including Pittsburgh's former mayor Bill Peduto.

Fine art was gradually turning into a full time occupation. In 2018, Yelena opened
her own art studio, and started teaching oil and watercolor painting and drawing
classes. Around that time, following her pet cat illness, she turned to painting
animal portraits. Pets and animals became her main subjects.

Yelena is painting primarily in oil. In her lively and colorful portraits of pets and
animals she loves to reflect on her subjects' characters and personalities.   
Yelena's artwork is acquired by collectors in the U.S. and abroad. She is a
member of several art organizations including Oil Painters of America (OPA),
Portrait Society of America, and National Oil and Acrylic Painters' Society
(NOAPS).


View OPA Blog articles by Yelena Lamm