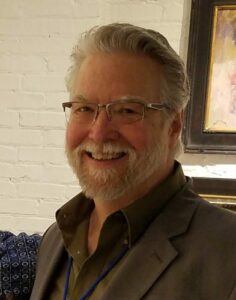 A life-long artist, Charles Young Walls OPA has devoted himself to the pursuit of artistic excellence.
He received his BFA from Arizona State University and afterward was trained at the National Academy of Design and The Art Students League of New York.
His excitement about life and art resides fully in the now and in the future. He sees each new painting as a challenge to explore and discover, not painting the last painting again and again. With this approach he realizes that the development of aesthetic taste and knowledge of his chosen field are never ending, and he revels in that ongoing quest. This also manifests in the classes that he teaches — a challenging drawing and painting course wherein all students work from life.
Charles is a signature member of both Oil Painters of America and the American Impressionist Society and has won major awards for his work with both organizations. Among these are the 2015 OPA Salon Show Gold Medal, the Presidents' Award of Excellence at the 2015 OPA National, and the John August Dietrich Memorial Figurative Award of Excellence at the 2013 OPA National. He also holds membership with the Portrait Society of America, the National Oil & Acrylic Painters Society, and the California Art Club. He and his wife currently live in the Atlanta area.