Special Thanks to Our Featured Sponsor!
This offer is for OPA members only.
OPA sponsor Rosemary & Co. Artists' Brushes is offering a free brush with every purchase. Please type OPA in the comments section to receive the free brush. This offer is only open to OPA members. Click here to order!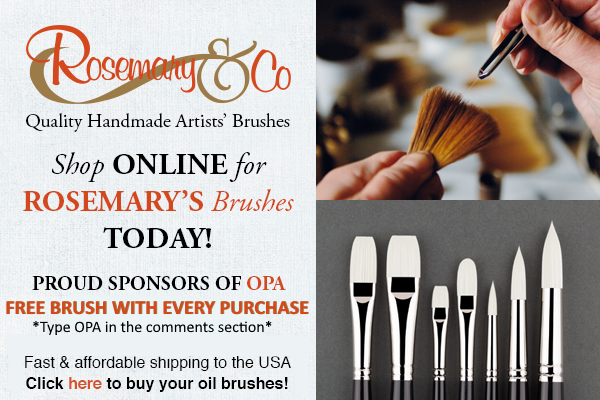 Click Here to View All Current Sponsors