This week we're featuring some of our top 2012 National Juried Exhibition Winners by sharing their biographies and winning paintings.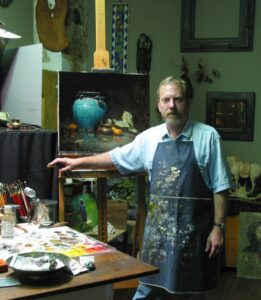 Jeff Legg OPAM
Master Signature Gold Award Winner
Jeff Legg, a native of Missouri studied painting and drawing at the Minneapolis College of Art and Design and also Atelier Lack, a private art studio school modeled after 15th to 19th century classical European instruction. His "old master" techniques combined with his inspired contemporary use of chiaroscuro engage fellow artists and collectors world wide. Today, Legg's artwork is represented by some of the nation's most distinguished galleries including Astoria Fine Art, Jackson, WY, Morris and Whiteside Galleries, Hilton Head Island, SC and M Gallery of Fine Art in Charleston, SC. Mr. Legg is an Oil Painters of America signature Master painter and a nationally recognized award winning artist.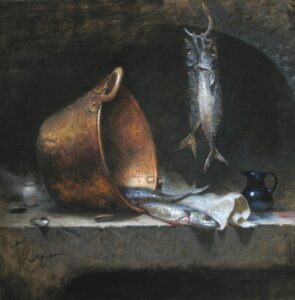 His paintings have been featured in many publications including The Artists Magazine, American Artist, North Light books, Art of the West, Western Art Collector, American Art Collector and has graced the cover of Southwest Art Magazine. Mr. Legg now resides in Estes Park, Colorado where he paints daily in his studio.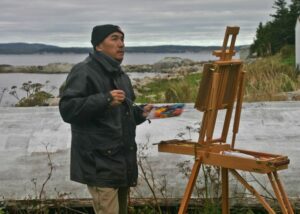 Xiao Song Jiang
Associate/Signature Gold Medal Winner
Xiao Song Jiang was born in 1955, in Wuhan, China. In 1978 he studied fine arts at the China Academy of Art, formerly the Zhejiang Art Academy, where he graduated with a Bachelor's degree in 1982, then began lecturing watercolor at the City of Wuhan Construction College. Four years after, Song was selected to further develop his skill at the provincial Hubei Art Academy. During his time there, he accumulated years of experience, painting, sketching, and working for a refined grasp of color and technique.
Throughout his early career, Song has received numerous awards as one of the representatives of Chinese paintings with works displayed at international art exhibitions in the United States, Japan, Hong Kong, Turkey, and Singapore. He also had the honor of having four representative works collected and preserved at the National Art Museum of China (NAMOC) and three works at the Jiangsu Provincial Art Museum.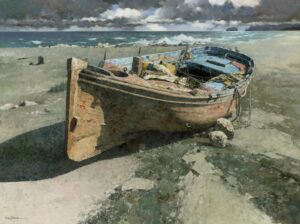 In 1988, Song immigrated to Canada and invested a passion for its vivid scenes of the broad North American landscape. While there, he travelled widely from coast to coast and gained some 20 years of experience forming his unique style of a mixture of brush and knife with attention to the unique natural detail, richer handling of light, shadow and depth in each piece, which has won him numerous awards in North American exhibitions and art festivals. He now lives by the lake in Toronto, Canada with his wife and son.
He is influenced by the beautiful land and friendly people. Through his paintings, he wishes to express his love to the North American landscape and all its people.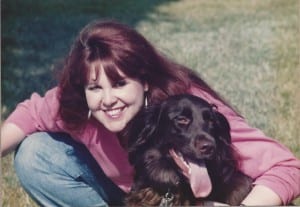 Dayle Sazonoff
Dorothy Mellin Driehaus Fellowship Award Winner
Dayle has been painting since 1996. She has a private studio at the Palette and Chisel in Chicago, Illinois and served on their Board in the capacities of Secretary, Vice President, and President. She is a member of Oil Painters of America.
Dayle has studied oil painting with Diane Rath and watercolor with David Becker.   She has participated in workshops with Albert Handell, Margaret Kessler, Gregg Kreutz, David Leffel, Phil Beck, Hedy Moran, and Ken Auster.
Awards include the Palette & Chisel Irving Shapiro Watercolor competition for a landscape and the Harriet Bitterly award for an oil landscape. Her oils and watercolors were accepted in juried shows in Gallery North, New Buffalo, MI.  She is the 2012 winner of the $ 20,000 Dorothy Driehaus Melin Fellowship for Midwestern Artists – Oil Painters of America.
Dayle's paintings are in the Amoco Oil Corporate Collection, Lucca's restaurant in Chicago, and La Chaumiere Bed and Breakfast in Calistoga, Napa, California, Dijon, France, as well as in many private collections.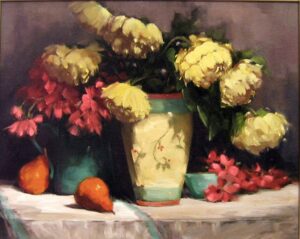 Currently Dayle has been giving her full attention to painting oil still lifes.
"There has been a recent resurgence in the popularity of this subject matter. The important interplay of colorful and colorless in a painting, the pattern of light, and the composition are great challenges to me.  Cut flowers, fruit, and favorite objects, new and worn, are reminders of life's transience and of things past."