This article is part 2 of a 3-part series discussing important website considerations for artists. The first part laid out some general thoughts to keep in mind during the initial stages of creating your art website.
Important Considerations – Part 2: Basic Website Elements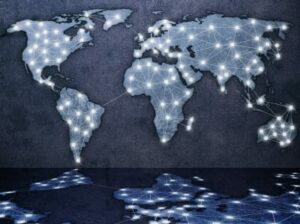 Image: FreeDigitalPhotos.net
"Okay you twisted my arm. Now what?"
There are a number of questions that inevitably should be going through your head: what will this cost me? can I do it myself or should I hire a professional? I'm an artist, not a nerd – how the heck am I supposed to build a website?!
As the resident "nerd" at OPA, let me help you along. I'll walk through some basics that you should know about, even if you hire a professional.
Terminology
"Gigabytes? Hard drives? Ugh… That megahertz my brain just to think about!"
In order to have your own website, you need two things working together: a domain name and a web host.
The "domain name" is what people type in to find you.
"OilPaintersOfAmerica.com" is a domain name. This is purchased from a "domain registrar", such as NameCheap, Verio or GoDaddy.
Then the domain name is pointed to your "web host". A web host, like HostGator, BlueHost or GoDaddy for example, holds onto the files of your website and presents them to people when they arrive.
Before you get too confused, think of your "web host" as a gallery that holds your artwork and the "domain name" is the address collectors use to get to the art gallery.



In summary, you purchase a domain name and a web hosting package. The domain name points to your web host.
Congratulations! You passed our terminology section! (Well done. You did great!)

What will this cost me?
Typically a domain name costs between $9-14 per year (sometimes the first year is cheaper when you purchase in conjunction with a web hosting package) and a web hosting package normally runs between $50-80 per year.*
For most users, the starter packages will do the trick. HostGator has excellent prices, so any of their webhosting packages will work. I recommend their "baby plan" if you would like to have more than one domain name (like myawesomeartwork.com and myawesomeartwork.org) or their "business plan" if you would like to sell products directly from your site.

Where does the "website" part come in?
Next, you actually need the files that make up your website. Some web hosting packages provide simple templates for you to fill in your information. There are some companies, such as Fine Art Studio Online, that provide slightly more advanced templates specifically for artists. Then there are web developers like myself, Steck Insights Web Design, that design custom hand-crafted websites for anybody and everybody.
Each of the options listed provides more customization than it's predecessor, but will generally cost more.
The generic site that comes with your hosting package is usually not what you want. I recommend, at the very least, having someone set up a "WordPress" site for you.**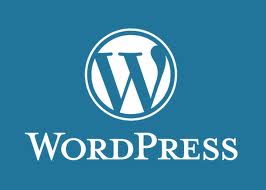 WordPress, which was originally a blogging platform, has become a leader in web design — in fact, everyone from small start-ups to multi-million dollar corporations use it, including OPA! The WordPress platform makes it easy for someone with little to no technical savvy, to easily update the content of their website. That way, you don't have to pay someone each time you want to share your latest painting with the world. For extra credit, this is known as a "Content Management System (CMS)".

Web Design Costs
Having someone design a website by hand can be expensive. A typical custom designed, WordPress-based, "brochure website" will cost between $1,000-1,500. A brochure website will contain 3-5 pages and provide most of the basic information about you that a handheld brochure might. When you add in the need for an online shopping cart or custom features, it can be even more expensive.
So what I would suggest for someone just getting started, is to hire a web designer to set up the free WordPress install, do some slight configurations and walk you through the basics. This could be completed for between $150-300 and it would give you a starting place to get your feet wet.
Feel free to contact me if you have questions about WordPress or how to set up a basic website.
Time vs. Money
"Do you want to be an artist or a web designer?"
We all know that you want to be in the studio painting or scoping out your next plein air location, not pulling your hair out in front of a computer.
This is the main reason why I point people to using a Content Management System (CMS), which enables you to make simple changes, add pages or move links with a few clicks. If you can send an e-mail or create a Microsoft Word document, you can handle WordPress.
The starving artist out there may be tempted to try to do it all himself. There are many great resources available that can help you with this, but I would urge you to seek the help of a professional, so your website showcases your work in the best light and you can get back to the canvas.
If you're on the other end of the spectrum, you may prefer to stay as far away from a keyboard as you can get and hire a web developer to manage your website for you. When you want to make a change, just give them a call and they'll take care of it for you — but keep in mind, this is a more expensive option. But when you consider the additional cost of lost business (and extra gray hairs), a trained professional may be the way to go.
Lesson 2 Summary
Option 1:
Purchase a domain name – "myawesomeartwork.com" for example – (currently available, by the way)
Option 2:



*Both domain names and hosting packages can be much more expensive, depending on the demand for the domain name and the features of the web hosting package, but for most people's needs, these are typical prices.
**There are two versions of WordPress: a paid and free version. The paid version makes the setup simple for you, but is very limiting. I recommend finding a web designer to set you up with the free version.