Whether you are new to oil painting or a seasoned professional, we encourage all OPA members to attend the 2013 OPA Exhibition & Conference in Fredericksburg, TX, May 15 -1 9, 2013.
It's so important to continue to invest in yourself and your career! 
Artists for the most part are solely responsible for their own professional growth and development.   The OPA Exhibition & Conference is THE place to acquire both creative and professional skills that will help you successfully manage your career.
The time is now!
Don't procrastinate!  This is the time and this is the place for you to learn from some of today's best artists and business professionals, discuss topics that are important to you, and extend your social and professional network with like-minded peers.   Join your fellow artists for an exciting and informative week that will inspire you to achieve your full potential as an artist.
Register Today!
The entire 5-day conference is just $265 for OPA members!   An affordable investment that you will be glad you made. Register for the 2013 National Exhibition and Convention.

Highlights
Painting Demonstrations by:
| | |
| --- | --- |
| • Juror of Awards Sherrie McGraw OPAM | • John Michael Carter OPAM |
| • Kenn Backhaus OPAM | • John Cosby |
| • Scott Burdick | • Elizabeth Robbins OPA |
Presentations include: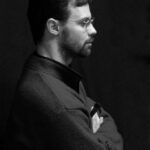 "The Banishment of Beauty" with Scott Burdick
Contemporary realist painter Scott Burdick takes on the challenging and ongoing debate between modernism and traditional art as he methodically contrasts the great painters from the late 19th century with examples of 20th century and contemporary Modernism. Join Scott Burdick for this fascinating and enlightening discussion.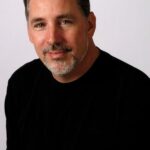 "Authenticity, Creativity and the Quest for a Singular Vision" with Joe Paquet
This talk deals with a topic all creative's face; a personal, unique vision and a path to help one achieve it. Factors such as Risk, Ego, Fear and External vs. Internal Motivation will be discussed as well as some positive options to help direct or redirect those who feel they have either strayed from their path or have never found it. Joe Paquet has been painting for 30 years and teaching for the last 17 years. He is a signature member of the Plein Air Painters of America, the Salmagundi Club of New York as well as the California Art Club.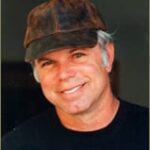 "After you Paint: How to Bring Art to the Rest of your Professional Life" with John Cosby
The business of art can seem very cryptic. Well-respected artist John Cosby will address this anecdotally and with more practical methods that cover the idea of solving business problems so they fit in an artist's lifestyle. Cosby has owned three galleries, painted professionally for 30 years and curated museum shows around the country. While being an engaging speaker, it is his experience and delivery that makes this a talk you do not want to miss!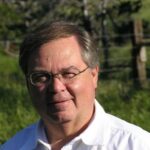 "Art Law: What Every Artist Needs to Know" with Art Law Attorney Bill Frazier
Montana attorney Bill Frazier specializes in art related legal issues representing artists, galleries, collectors and museums. Author of over 350 articles for national art and legal publications, including a regular column in Art of the West Magazine, Mr. Frazier is uniquely positioned to provide attendees with a wealth of knowledge on a number of art related topics. This session will cover the basics of copyright law, trademarks, internet piracy, contract analysis and interpretation, and tips to help protect you from internet scams.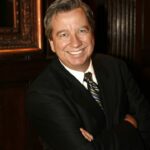 "How to Build a Brand as a World Renowned Artist and Have All Your Dreams Come True" with art publisher and entrepreneur B. Eric Rhoads
Art publisher and entrepreneur B. Eric Rhoads will teach you the tricks, techniques and tactics for brand building. He believes that being a great artist is not enough. Branding is not accidental and requires a specific process. Rhoads will walk you through the basics of brand building and show you the tools necessary to become better known than you ever thought possible. With a strong brand come strong sales, which will result in your living the life of your dreams.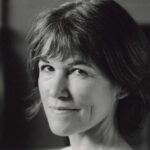 OPA Distinguished Artist and Juror of Awards: Sherrie McGraw OPAM
Join SW Art Magazine Editor-in-Chief Kristin Hoerth, for an informative and in-depth interview with Master Signature artist and this year's Distinguished Artist Sherrie McGraw. McGraw studied and taught at the Art Students League of New York and has become one of America's foremost artists and teachers. Her work has received numerous awards and has shown in major art institutions and museums, including the Butler Institute of American Art, where she will have a solo show in 2013.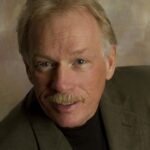 "Conceptual Thinking, Finding Your Own Place" with Kenn Backhaus OPAM
This presentation will address the tools needed to overcome an artist's commonality in his or her painting efforts. For the most part, artists find themselves consumed with the single thought of just painting the scene, as they observe it. The powerful attraction of the visceral response that one experiences from standing in front of the subject is difficult to alter. Hence, the end result can become predictable and very similar to other painters' efforts. An artist needs to develop skill sets to gain the ability to change and manipulate elements within his or her theme. This lecture and presentation will show, through description and visuals, how artists in the past and present have gone beyond literalism to find their own voice. Literalism can become a short and uneventful venture, whereas the exploration of conceptual thinking can put you on an endless journey that will last forever.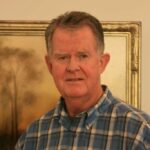 "The Business Side of Art" with Bill Bush CPA
Join William E. Bush, owner of Fredericksburg Artists' School and a Certified Public Accountant as he addresses "The Business Side of Art." With over 30 years of experience, Bill brings a wealth of knowledge and practical information to the art community. His presentation will include discussion on various subjects facing the artist today, such as tax issues, insurance, agent relationship, gallery representation and other means of selling art.


American Art Collector Magazine's Party under the Stars – Texas Style!
This is one party you won't want to miss! For the 4th year running, the staff at American Art Collector Magazine is pulling out all the stops and hosting an evening of fun and camaraderie. Join us at the historic Pat's Hall, where live music sets the stage for dancing the night away. OPA convention attendees will enjoy a down home Texas barbeque from Cranky Frank's BBQ, and music from one of Austin's hottest country bands, The Lonesome Heroes Band.


Southwest Art Magazine's Pampered Paint Out!
What could be better than a day spent painting outdoors?   How about one where you are truly pampered!  Join Southwest Art Magazine's Kimberly Moore for this unforgettable day that includes a continental breakfast, lunch, and a wine and cheese send off to end an amazing and perfect day!
Opening Reception & Awards Ceremony
Always a highlight and so much fun to watch!  Come celebrate the tremendous artwork on display at this year's exhibition and be there when this year's award winners are announced.
For a complete schedule of events, speaker and seminar details and other registration information, please visit www.oilpaintersofamerica.com.