The OPA 2013 Eastern Exhibition was hosted at the McBride Gallery in Annapolis, Maryland and featured some of the most prominent artists of our day. We wanted to take a moment to highlight some of the award winners at this exciting exhibition.
Mary Qian
Mary Qian was awarded the Gold Medal, a $4,000 cash award funded by OPA, for "Gaze."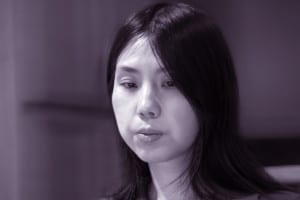 I studied painting and animation when I was in Brigham young university in Utah. My courses of study ranged from sculpture to abstract art and into the areas of realistic drawing and painting. The more I studied the masters the more I realized that although I have an appreciation of some abstract work and particularly enjoy figurative work by Lucian Freud, Egon Schiele, my strong artistic interest evolved toward realistic figurative oil painting.
I took a job in Chicago doing animation for a computer games. Shortly after settling in Chicago I discovered the historic Pallet and Chisel, its north light studio and its very full schedule of open studios with live models. My life path is changed. I was more and more wanting to paint full time, working predominately from life under natural light.
I soon became a regular at the Pallet & Chisel filling every non working hour with painting and drawing from life. I worked on my own, with fellow painters including OPA past president Zue Tu in our nu-instructed open studio sessions and took classes from P&C teachers and visiting instructors such as OPA master David Leffel.
After years in animation I finally (and nervously) took the leap to becoming a full time artist. Now past masters Rembrandt, Titian and more recent masters Mancini and Repin guide my way and inspire me as I seek to adsorb this amazing and frustrating exercise called oil painting.
What do I do different now that I am officially an artist? Nothing… just more of the same study. I spend hours and hours at the Palette & Chisel where I monitor open studio sessions and teach an occasional class. When not at the P&C I am at my studio working on paintings. I encourage all artist from beginner to accomplished to continue their study of the great painters and above all continue to work from life. Not only is a living breathing human being in front of you as work… but their spirit… their particular humanism cannot help but find it's way into you… and from you onto your canvas.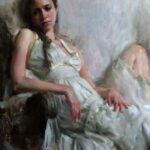 I feel my art is like an open diary. It records my life, and the life around me. My paintings are my preferred way to explain myself to the world. They speak of the things I don't know how to put into words. Painting is a process and it connects me, my sitters and the viewers.  It is a bridge between past and present. I want to paint people, because people intrigue me, especially during the process of communication in silence. I hope viewers will feel what I felt in the moments of painting. See what inspired me!
Susan E. Budash
Susan E. Budash was awarded the Silver Medal, a $1,000 cash award funded by OPA, for "A Pear Dressed For Dessert."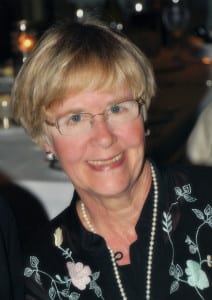 Susan Budash was born in Chicago in 1949 and currently resides in Amherst, New York a suburb of Buffalo. At a very young age, Susan displayed a talent in visual expression, with a particular fondness for rendering images of trees. Her parents, recognizing her talent, enrolled her in three years of private instruction with Jack Simmerling, the accomplished Chicago landmark water colorist.
Majoring in art during high school resulted in Susan being awarded an Illinois State Scholastic Fine Arts Award. Following high school graduation, Susan continued oil painting, while employed in the computer industry, married and raised a daughter. In 1990 she enrolled at the State University of New York at Buffalo, earning a BFA in Printmaking. Furthering her studies, Susan graduated with an MA in Contemporary Art History in 1997.
Susan paints Landscapes, Figurative/Portraiture and Still Life genre, with her Still Life compositions comprising her signature work. Many of her pigments are hand-ground and her mediums comprise ingredients based on artist's notes translated from 16th and 17th Century manuscripts.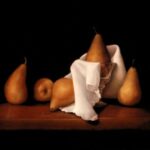 My studying Modern Art History and further applying that knowledge in creating art, with conventional and non-conventional materials was stimulating and enjoyable, but it left me feeling unfulfilled and unchallenged as an artist. In less than five years I was provided an opportunity to twice visit Italy and see its magnificent art collection. The genesis of this esthetic experience instilled in me a quest not only to return to Traditional Painting, but also to actively seek out the archival methods and materials used by the Old Masters and apply them to my own creative expression. In so doing, I've discovered my creative voice.
Elizabeth S Pollie
Elizabeth S Pollie was awarded the Bronze Medal, a $1,000 cash award funded by OPA, for the oil painting entitled "Nine Days of Fog"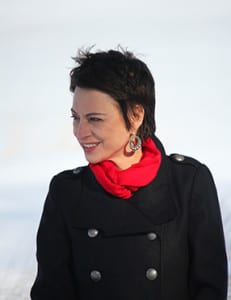 Elizabeth Pollie's exposure to the arts came at an early age. Taken to museums, enrolled in classes by her parents and influenced by her father's love and practice of art and architecture, she was always clear about her path in life. "Working within the field of visual arts never seemed like a choice, but rather a place of true belonging". She enrolled in college art classes while still in high school and went on to receive an education at a formal Art School. She earned her B.F.A. at The College For Creative Studies where she later taught.
Pollie worked as a freelance illustrator and had her illustrations published in 3 Communication Arts Illustration Annuals as well as Booth Clibborn's American Illustration. She left the field of editorial illustration to pursue a full time painting career.
Harboring a deep love of travel and art history, Elizabeth has combined her travels with her painting practice. The images that she creates are imbued with a sense of poetry, mood and depth. The artist paints full time and teaches from her studio, West Wind Atelier in Harbor Springs, Mi. Her paintings reside in both public and private collections here and abroad and have received much national recognition.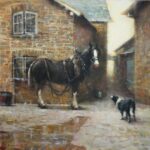 A successful representational painting transcends technique and gimmickry, eliciting from the viewer a sense of connection with the truer nature of the subject. In the best of these works we are taken, almost unwittingly, into the heart of the painting. Here we feel, down to the bone, the more intrinsic qualities of a scene_ be they lovely or disturbing, either way we are mesmerized. If we are very lucky our own hearts are broken open
Craig Tennant
Craig Tennant was awarded the Master Signature Division Gold Medal, a $3,500 cash award funded by OPA, for the oil painting entitled "Jim's Indian"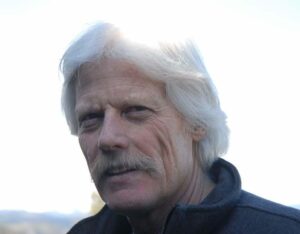 Craig Tennant, OPA (b. 1946) grew up in New Jersey and began his early art training in 1967 with Grey Advertising in New York. Starting in the mat room he quickly moved to mechanicals, then was made the Assistant Art Director for the Kool Aid account.
In 1970, he joined the staff of illustrators at BBD&O working on major accounts including Campbell`s Soup and Dodge Chrysler for national television ads. His magazine ad accounts consisted of Tarreyton, GE, Shaffer, and Pepsi (Generation). For the next twenty years, Tennant illustrated on a freelance basis for clients including TV Guide, Mechanics Illustrated, Sports Illustrated, Yearly Reports, Field & Stream, Diet Coke, Mountain Dew, Old Milwaukee, and IBM.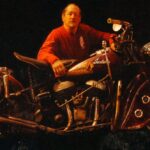 He was elected a member of the New York Society of Illustrators in 1980 and received their Silver Medal Award in 1981. In 1989, Tennant moved to Colorado to focus on western oil paintings. He started his own publishing business, Cheyenne Press, in 1994, to promote his work. The same year, he was voted 21st in the nation`s top print artists (by a U.S. Art Magazine survey of over 850 galleries nationwide.) In 1996 Tennant was commissioned by the Park Meadows Shopping Resort to paint a Colorado scene for the Nordstrom entrance.