We're proud to highlight the winners of the OPA Spring 2015 Online Showcase. Enjoy some brief biographies below, detailing their painting history and journey to becoming award winning artists.
Deborah Tilby
First Place Award for the painting titled "Twelve Small Boats"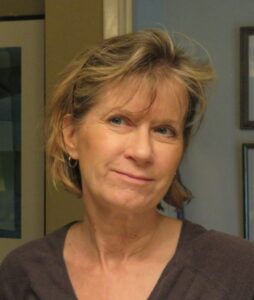 I am Canadian but lived for many years in England where I painted watercolours of English and European street scenes, attracted by the weathered buildings, the textures and colours of old brick, stone and peeling paint and plaster, and the narrow streets offering interesting perspectives. I have often returned to the streets of Europe for my inspiration, sometimes in watercolour but now more often in oil.
I also enjoy everything the local landscape has to offer although the subject within the landscape is secondary to my main inspiration and focus which is the light, the shadows, the interplay of warms and cools, and the subtle colours of the seasons.
Landscape painting is a challenge, one that is endlessly fascinating and deeply fulfilling.
www.deborahtilby.com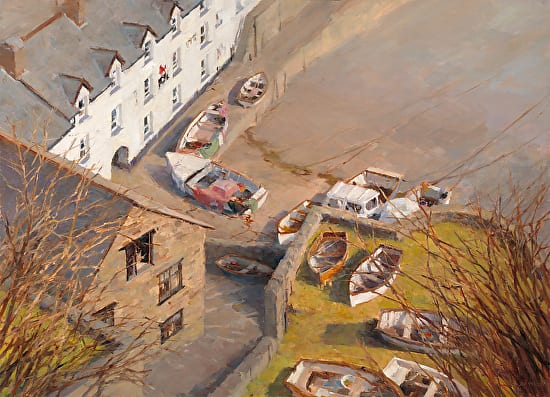 Damien Gonzales
Second Place Award for the painting titled "Mummy Cave – Cañon del Muerto"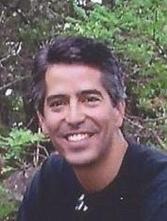 Damien Gonzales is a self-taught artist from Albuquerque, New Mexico. He paints in oils and concentrates on landscapes. Damien divides his time between painting outdoors and in the studio. Outdoors he enjoys the spontaneity required to quickly capture the essence of a place, the most accurate color and value information possible and the other transient elements that are present only for hour or two, at most. The paintings he completes in the field are sometimes framed and shown as they are when he leaves a location or used to produce additional paintings back in the studio.
Damien is influenced by many artists and styles but particularly enjoys representational works and aspects of impressionism that impart more sublime qualities to paintings. Damien's engineering background helps him develop as an artist.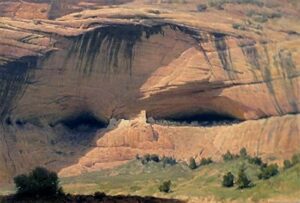 He has participated in national competitions and exhibits such as Plein Air Telluride, In the Footsteps of Thomas Moran at Zion National Park and the American Impressionist Society and been recognized by various awards. Damien has also jurored and judged several events. Recently he traveled to Spain to compete in a Plein Air event in Andalucia. Southwest Art recently featured him as "An Artist to Watch". His most recent award in June 2015 was Best of Show at the Santa Fe Plein Air Festival. He aspires to paint full time in the near future.
damiengonzales.com
Marci Oleszkiewicz
Third Place Award for the painting titled "Summer's End "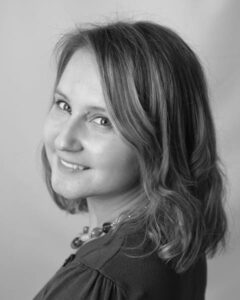 Marci Oleszkiewicz, grew up in the city of Chicago in a family of four. Her mother home schooled all four children where each child's gifts were nurtured and encouraged. Marci's father was a carpenter and there wasn't a moment in childhood that he was not renovating or working on some
project for their home. Looking back Marci attributes much of her creativity to seeing her father always working on something, creating something out of nothing. "My dad would say see Marci if you work at something little by little you will see your idea come about. Seeing my Dad's work ethic and learning from my Mom the value of self discipline as a home schooler, I believe gave me some of the foundational tools I would need later in life to succeed as an artist."
Marci's passion for art was inspired at a young age. As a child, she remembers sitting at her little desk making pictures. "It seemed I often communicated visually. Whether it was in a Christmas card to family or a personal journal entry, there was always a drawing to be found. I remember imagining my little creations coming alive as I made the final touches."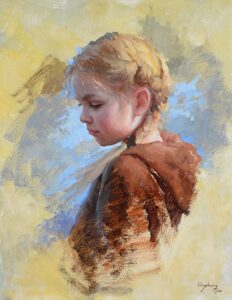 Although she has been studying art and painting for some time, it wasn't until 2007 when things started to move forward and she began to see what the future might hold for her as an artist. Upon entering several art competitions Marci was not only accepted in two of the top shows, The Oil Painters of America's national show and the American Impressionist Society's national show, but also received very substantial awards from both. An award of excellence from the OPA and the best of show award from the AIS. Not long after, she was included in Southwest Art Magazine's 21 under 31 and had her first two man show at Gallery Russia in Scottsdale, AZ. "Receiving so many incredible honors, one after another, really encouraged and pushed me into becoming a full time painter." Since then Marci has continued to paint full time, focusing on her annual show that comes up every March at Gallery Russia in Scottsdale, AZ. "I am always so encouraged to hear the response from my collectors every year, how they connect and are so touched by what I paint. It is my goal as an artist to do just that, to create works that resonate with the hearts of others, to speak clearly and deeply to the innermost being. To capture moments of life on canvas that convey beauty, joy, love and truth. I've heard it said if you paint from your heart you will speak to the hearts of your viewers, and that is my desire."
"The Lord has blessed me with this passion for art and I am delighted to be able to share what I
see with my students and collectors to show them the beauty and love that surrounds them."
www.marcioleszkiewicz.com