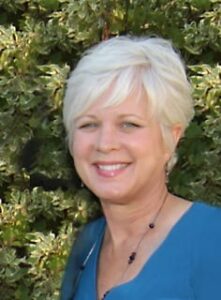 As far back as I can remember, my preferences have been in the direction of the impressionists. I feel that the brushwork and textures are as exciting in a painting as the subject matter itself. While I admire the skill and draftsmanship that is required to execute a successful realistic painting, it just does not speak to my heart the way that an exciting passage of thick, well placed brushwork does, It is the song and the dance of color and paint. I don't think every painting has to have an underlying message. I think it is ok to paint something just because it is beautiful . Everyone needs a little beauty in their lives. With my paintings I try to capture a moment of Nature's fragile beauty and hope that others may experience that magic with me.
Barbara has been a Conservator/Restorer of Fine Art for over 35 years. She has worked on artwork by well known artists such as Picasso, Weidenaar, Dali, Alten, Merizon, Osthaus, and many more….as well as sentimental treasures from the attic.
Primarily self taught as both a Conservator and Artist, her formal training does include Kendall College of Art 1974, and Grand Valley University 1976.
She has studied with artists and mentors Larry Blovits, Laura Robb, Elizabeth Robbins, Qiang Huang and Kenneth Cadwallader.
Her paintings have received recognition and awards both regionally and nationally.
View OPA Blog articles by Barbara Schilling