Every artist's journey is different. There is no one magic formula or specific path to a successful art career. The one thing I have found on my journey is that sometimes you just have to be willing to take a risk and just do things that may not seem comfortable or that you may not feel you're ready for. There have been many opportunities that have come along throughout my art career, many of which I was very hesitant to pursue. I think most of us have that nagging little voice of doubt whispering in our ear… "You're not good enough," "You can't do that," and so on. It's hard to silence that little voice, but now, in hindsight and with apologies to Nike, my mantra has become "just do it". Ignore that voice of doubt. Taking the risk and pursuing some of the opportunities presented to me has led to a chain reaction of even more opportunities over the years. I could never have dreamed where my career would take me as a result. Here's the story of my journey beginning in 1996 when I made the decision to get back to painting and be a full time artist.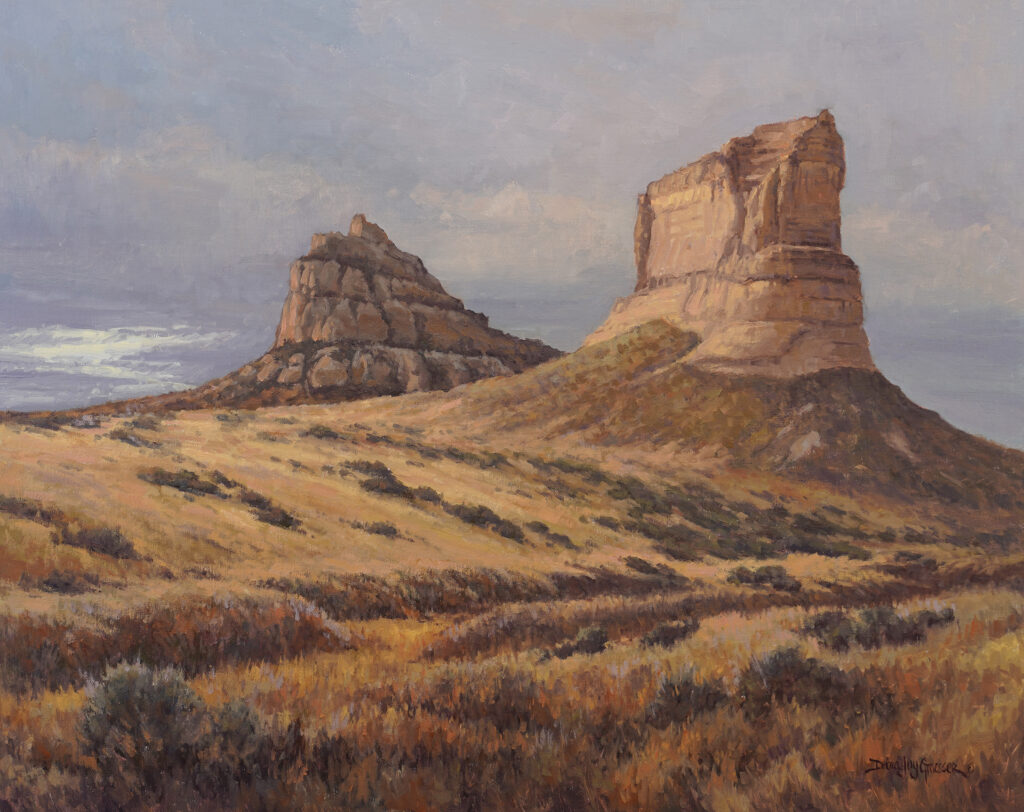 After taking several workshops in the late 1990s and early 2000s, including some plein air workshops, and with the encouragement of several of the artists I studied with, I began looking for opportunities to "get my work out there". I had fallen in love with plein air painting. I soon learned about plein air competitions, as well as juried exhibitions and national art organizations for painters. I wasn't sure that my work was worthy yet, but decided to take the risk and first, submit applications to join the Oil Painters of America (OPA) in 2001 and American Impressionist Society (AIS) in 2005. To my surprise I was accepted into both organizations! I submitted work into both organizations' juried exhibitions, and again, to my great surprise, had a painting accepted into the AIS juried exhibition in 2005.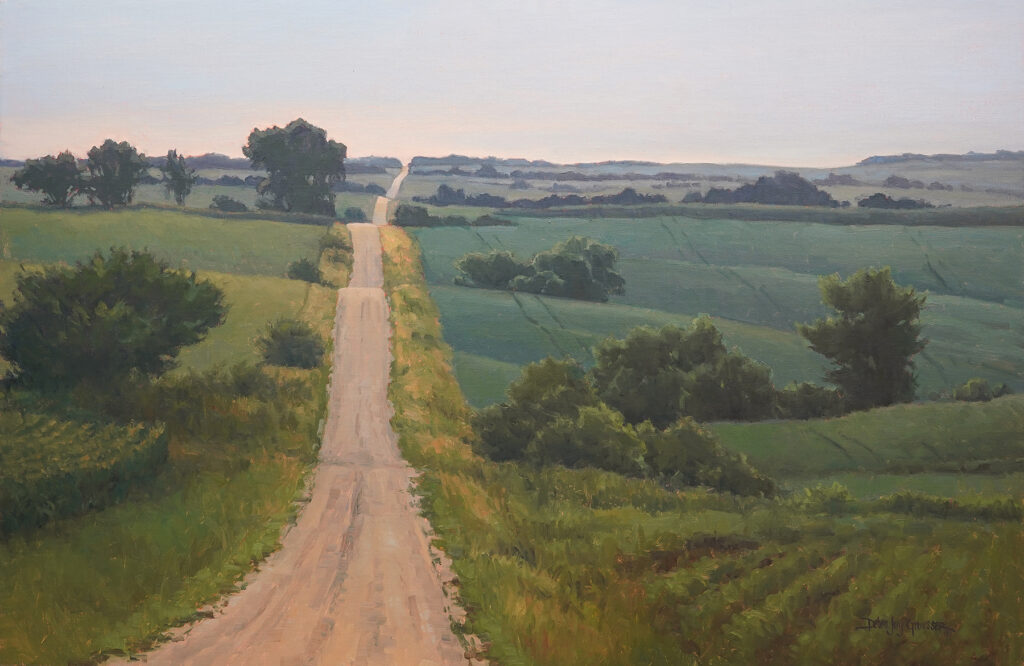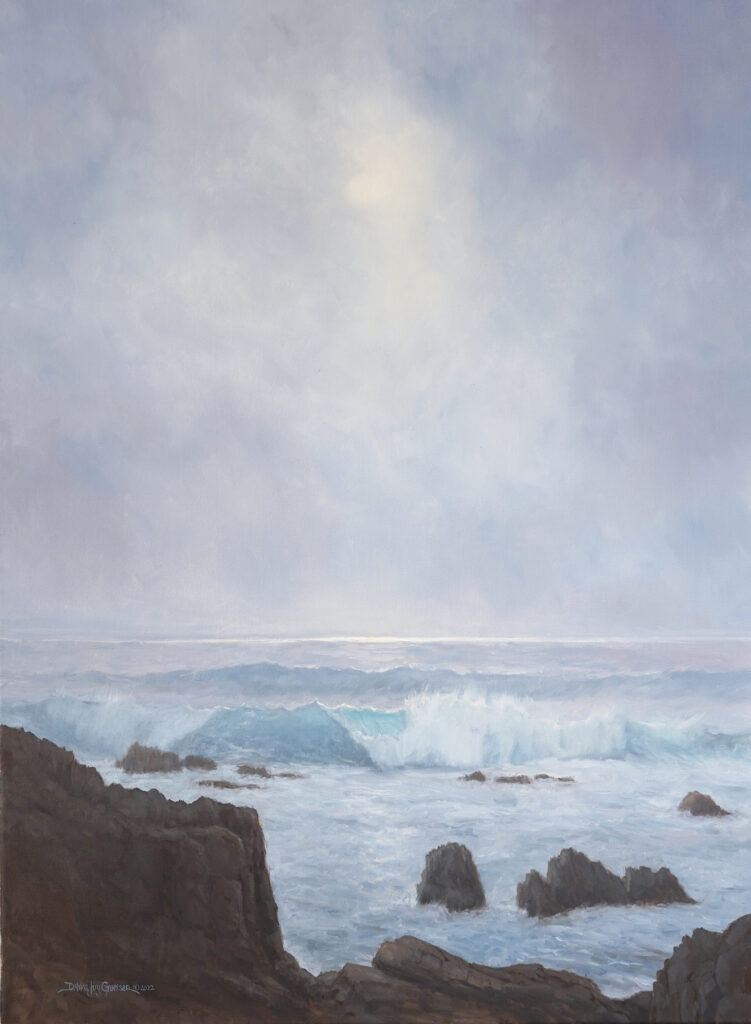 Shortly after that acceptance, I had an opportunity to place an ad in what was the original Plein Air Magazine in 2005. I was hesitant about investing in national advertising because my finances were so limited, but again, decided to take the risk and see what would happen. To my great surprise, I received a call from the Montgomery Museum of Fine Art (Alabama) and was invited to take part in their biennial art auction to be held in 2006. The board member contacted me because of that ad! That was a risk that paid off with a huge reward. I participated in every biennial auction at the museum until they were discontinued in 2018, and have many loyal collectors there as a result.
2006 was a pivotal year in my career. I began submitting to juried plein air competitions and was accepted into the Carmel Art Festival (Carmel, California) for the first time in 2006 and for several years after. That led to an invitation to be represented by a gallery in Carmel in 2010. Also in 2006, I was accepted into a major national plein air organization (sadly, no longer in existence). Next came an invitation to become a Signature member of Plein Air Artists Colorado (PAAC). My involvement with PAAC ranged from entering their exhibitions, to helping with organizing aspects of their exhibitions, and eventually serving as a board member. The experience I gained was priceless and would be extremely helpful later in my career.
I was accepted into an OPA regional exhibition in 2007 in Topeka, Kansas, which resulted in the host gallery asking to represent me and my work. This was my first major gallery representation and would not have happened if I hadn't taken that risk and entered that show.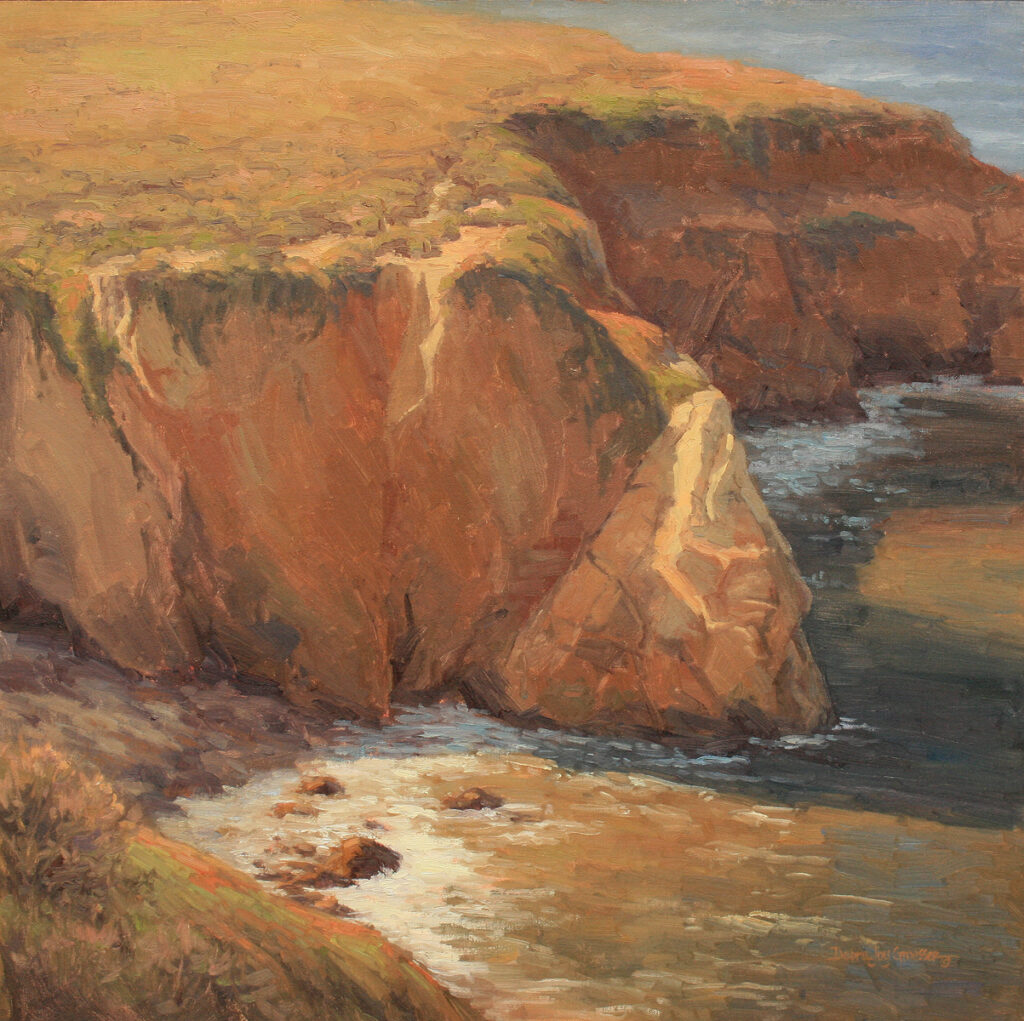 I continued entering OPA shows and finally, in 2012, on my 13th try, was accepted into my first OPA National Juried Exhibition. It was such a thrill and another huge confidence booster. Seeing my painting hanging with the work of so many incredible artists who I admired greatly was unreal. Amazingly, my accepted painting was called Faith, Strength and Perseverance. Along with taking risks, I learned to never give up. That's another, entirely different subject, one which I wrote about in a blog post right after my acceptance, which you can read here: https://www.debrajoygroesser.com/blog/41888/faith-strength-and-perseverance Speaking of not giving up, after all these years, I was thrilled to finally earn my Signature status with OPA just two years ago!
Throughout this time, I was accepted in several of the American Impressionist Society exhibitions. I met the AIS founder, Charlotte Dickinson, and her husband, TR, while attending one of these exhibitions. As I was speaking with TR, who was sitting in a chair at the gallery, he began coughing. He had difficulty walking so I offered to get him some water. That one interaction led to a phone call a year or so later in which TR asked if I would consider serving as the president of AIS. TR said that he never took my card, never wrote down my name, but he never forgot the kindness I had shown him. I was completely shocked. Me?? What?? Due to my commitment on the Plein Air Artists Colorado board, I told TR that I couldn't accept his invitation. He asked me to "sleep on it" and he would call me the next day. When my husband came home I told him about the call. He said, "You said yes, right?" When I told him no, he said "Of course, you have to do this! How many people get an opportunity like this to make a huge difference? And I'll support you every step of the way." There's that word "OPPORTUNITY" again! This was probably the most terrifying and consequential decision of my career. I wasn't sure I was up to the task (that little voice in my ear again!) and didn't know how I would juggle my art career with such a huge responsibility. It could be a huge risk. That was in early 2013. I said yes. I never expected what a joy and a blessing this would turn out to be. In 2015 my husband and I were asked to take over running the organization from the Dickinsons. It has truly been the honor of a lifetime. Not only has it led to countless opportunities in my own career, but more importantly, just as OPA also does, knowing that the work we do is helping to support so many artists on their journey is incredibly gratifying. The lifelong friendships made through our involvement are priceless. I've learned so much and have gained such a great appreciation for the leaders of OPA and other arts organizations, and all the hard work involved.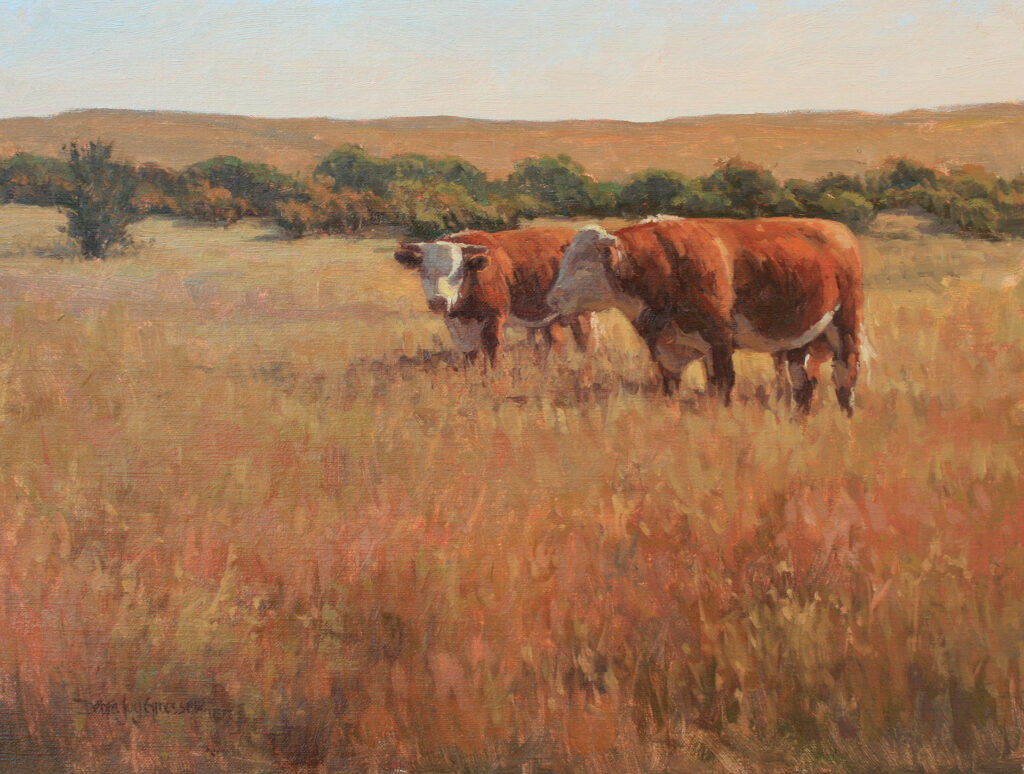 Among the avalanche of other opportunities in my career came invitations to teach, be interviewed on podcasts, film an instructional video, give demos, art talks and so much more. It's extremely gratifying to be able to help and inspire other artists, in fact at this point in my career, it's what I enjoy the most and what I'm most grateful for.
I often reflect on what would have happened with my art career and how much I would have missed out on had I given in to that nagging little voice saying "you're not good enough" and "you can't do this".  I've learned the risks are so worth the possible rewards. Sometimes it doesn't work out and that's okay too. Often it will lead you to wonderful, unexpected places. When those opportunities come along, take the risk. The thing is, you will never know what rewards may lie ahead unless you try. Just do it…