One of the first things I hear from new social media friends is, 'Wow, you really get around!' I'm absolutely sure they mean this in the kindest possible way and are referring to how much I post about my travels on the road. Yes, I'm a dedicated road tripper, just like so many artists I love and visit during my travels!
Backside of the Tetons

Moran's view, Wyoming
From the road, I experience so much more, so many things I would miss flying over, so many reference photos for future studio paintings! From Calais, Maine to Chula Vista, California, from Neah Bay and the Makah Reservation in Washington state to Naples, Florida, up both coast highways and everything in between, the time investment has been so worth it.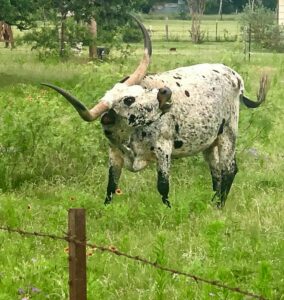 This year has been a little different. As many of you know, the pristine areas surrounding Florida's Mexico Beach and the Forgotten Coast were devastated in 2018 by hurricane Michael. Many artists came together to raise over $100,000 in just over one week in relief. It was amazing! In helping with these efforts I met so many beautiful souls, such generous artists. So, this year I agreed to travel to the Forgotten Coast for Plein Air South and pitch in once more. I brought oils, pastels, gouache, and watercolors in my little Prius. A girl can never have too many art supplies, right?
The first leg began with meandering through Texas Hill Country. Dodging thunderstorms is easy when you have a full week and a car to just play it by ear! I stopped at every scenic spot, beautiful gallery and museum, made many new friends and collected so many painting references.
Mobile Studio (tent) Plein Air tweaking

Mobile Studio (tent) Plein Air tweaking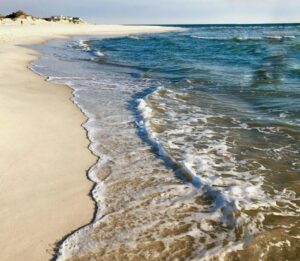 Heading from San Antonio to Houston and then hugging the coastline through New Orleans, Louisianna, I finally arrived at our little VRBO beach house in Port St. Joe, Florida. What a gorgeous piece of earth!
Week two was spent working with world-class artists who came in to teach and paint. Spending hours volunteering, painting, and having a glass of wine on the porch with my new Steel Magnolia friends are things I will never forget.
Port St. Joe, Florida
Mexico Beach

Port St. Joe, Florida
Mexico Beach
As Plein Air South closed, week three began while driving down the Florida Gulf Coast route, through every picturesque beach town, island and mangrove field along the way gathering reference photo after reference photo! I stopped by the new studio of Heather Arenas and marveled at her incredible oil figure paintings. The southern end of the road was Naples this trip. My brain and camera were full and I still had the trip home!
Now that I'm back, its time to put all this travel to good use in the studio! My website will be filling up this winter as I work to interpret all I've experienced from this Florida road trip, as well as a second journey from California to Idaho in July to learn from the unique abstract perspective of artist Larry Moore and complete my 48 state continental journey.
As I sit here writing this blog and finishing up a painting to submit to OPA, I'm thinking to myself… are you bored or do you ever feel 'stuck' or in a rut with your art?
Try getting out on the road again!