Recently, I participated in a plein air painting competition and one of my fellow artists asked me "do you ever feel weird being the only black person in these shows?" I was taken back but also encouraged that someone would be willing to start that conversation. I could tell that she was genuinely curious. I explained to her that I'm very well aware that I'm the "brown unicorn" at most of these events, but it doesn't bother me until someone makes assumptions or makes an uninformed effort to relate to me.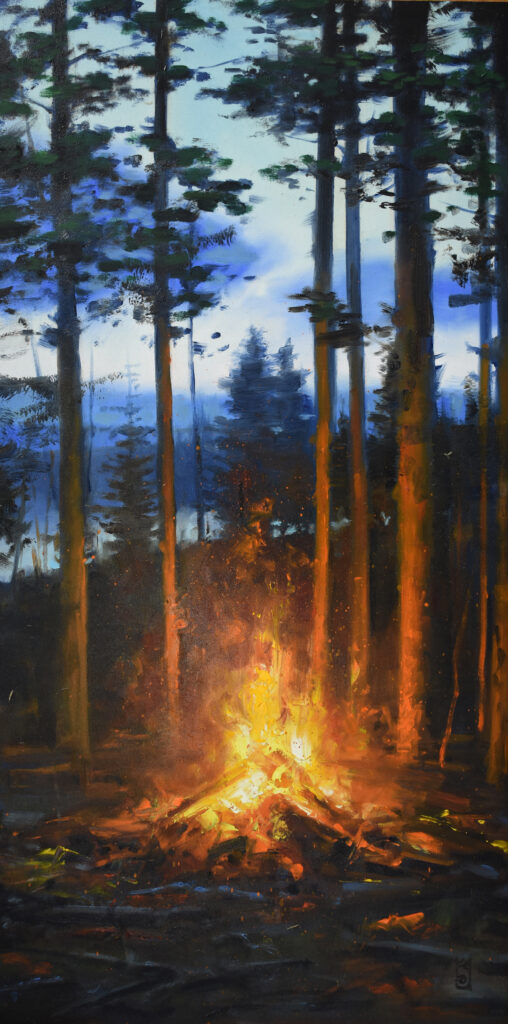 On many occasions, I'm asked if I know Dean Mitchell. For those of you that don't know, Dean Mitchell is one of the most well-accomplished artists in the country and also happens to be African American. I've never met him personally but there's only one similarity between the two of us. Wanna guess? Yup, we're both African American. I guess many people assume that minorities travel in packs and get together for dinner every Sunday. Some would say that's a compliment but I, and others, would see it as a desperate attempt to relate. To that I would say, would you ask someone that is Canadian if they know Michael J. Fox? … or an Italian if they know Super Mario?
Maybe I'm used to being the odd man out because I had a diverse group of friends growing up, between school, sports and boy scouts. Was I aware of racism and bigotry back then? Yes, but it really didn't affect me until college and having to select a career path. Looking back at it, I was very fortunate in college, majoring in illustration. Three out of four of my instructors were African American. I didn't realize just how rare that was as many of my schoolteachers were from all walks of earth. Looking back on it, I think they saw how rare I was and pushed me a little harder than others. They never gave me the "you have to work twice as hard as everyone else" conversation. I had already received that from my parents.
After college, when I began my illustration career, I realized just how different things were going to be for me. It may help to know by this time in my life, I could paint anything… landscape, portraits, likenesses, still lifes, etc. The problem was that many of the art directors only saw an African American illustrator and not my very diverse portfolio. This meant that I would only get assignments dealing with race or for Black History month. While many black and brown artists love focusing on their own culture, I didn't want to be defined by that. I wanted to earn my way based on the quality and merit of my work alone.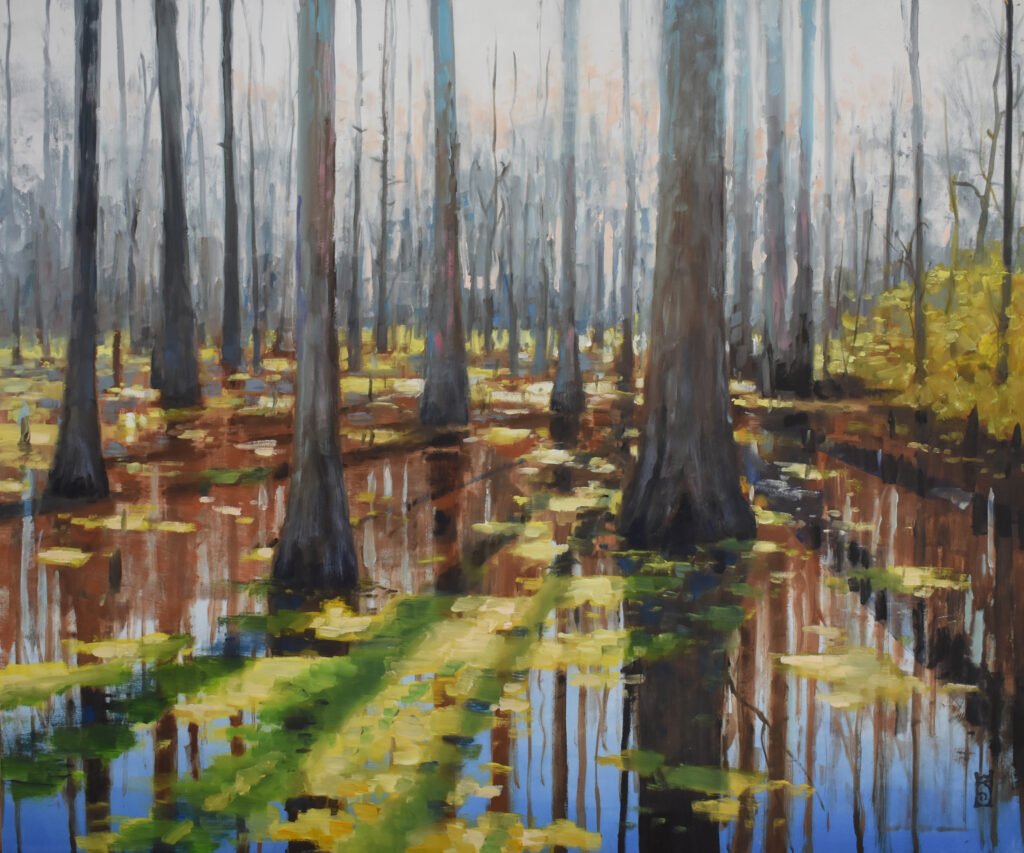 Some time had passed, the commercial art world wore me down and I was ready for a career in fine art. I relied heavily on galleries and made a strong effort to maintain my anonymity. It's hard to discern someone's race, gender or nationality when you're painting landscapes. Those issues didn't come up until the galleries would ask me for a headshot for publicity. I would often decline or tell them that I forgot. A close friend and gallery owner told me that if the customer didn't want your painting because of your race then you probably don't want their business anyway. So true.
Although I've been doing this art gig for over 20 years, I still hate going to gallery openings or plein air events because I know that someone will make my race a topic. I'm more annoyed because there are so many other things that I would be willing to talk about…you know, like the artwork. At the end of the day, I'm an artist just like you who has to deal with those folks saying "I can't even draw a stick figure".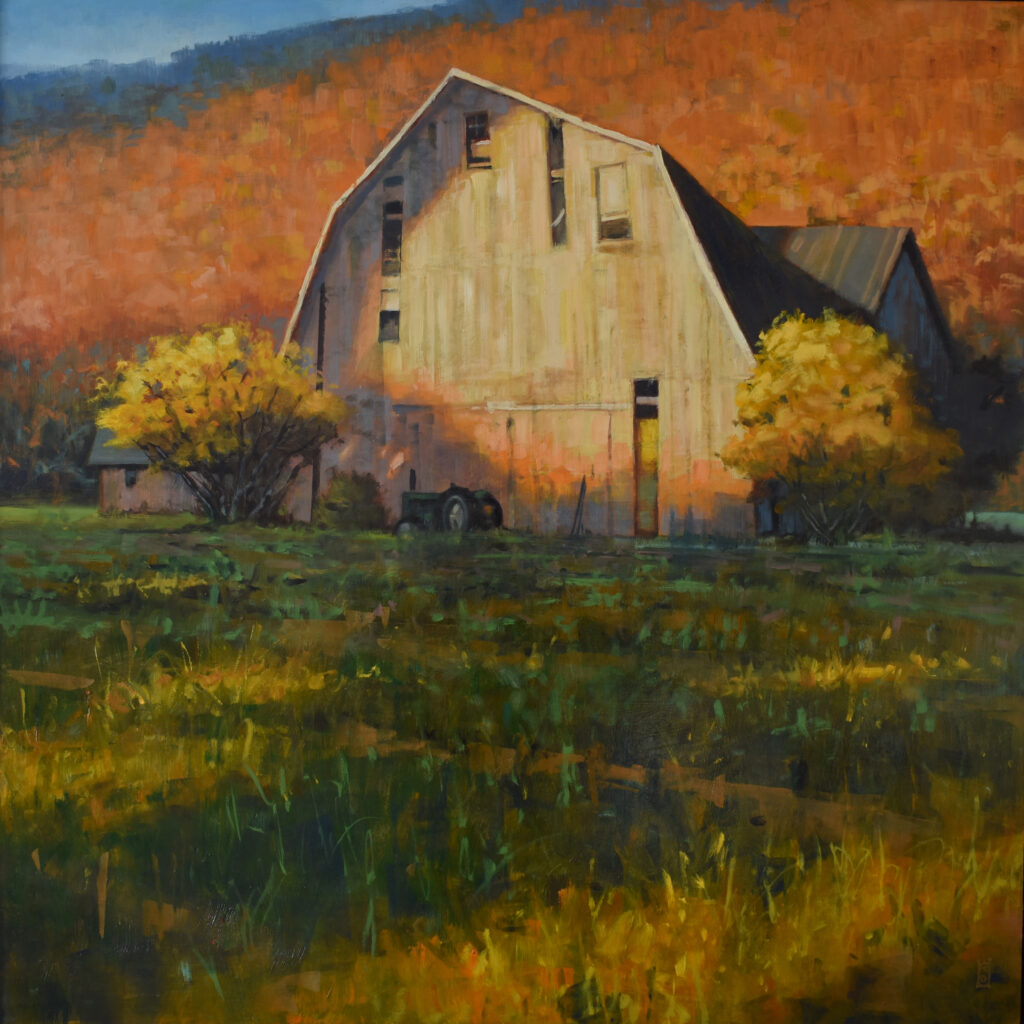 Have I benefitted from this new wave of acceptance and inclusion? … Probably. Honestly, I'll never know. At the same time, in the back of my mind I'm always wondering if I'm invited to an event to "check off a box" or "to help an organization seem more diverse". No one wants to admit such a thing. Fortunately, I'm getting calls all year around now as opposed to only during Black History Month.

Even as recent as the early 2010's some of my white friends, when explaining a racist incident, insist that it was "all in my head" or that "they didn't mean it like that". Let's face it, some people do "mean it like that" and some people don't.
Most people have good intentions, but that sincerity is hard to hear when they've put their foot so far into their mouths. I think bringing up these issues in a thoughtful, intentional and sincere way is a much better idea than avoidance caked with assumptions.  If you want to start the conversation let go of your pride or need to be right and just dive in. It's better than doing nothing.