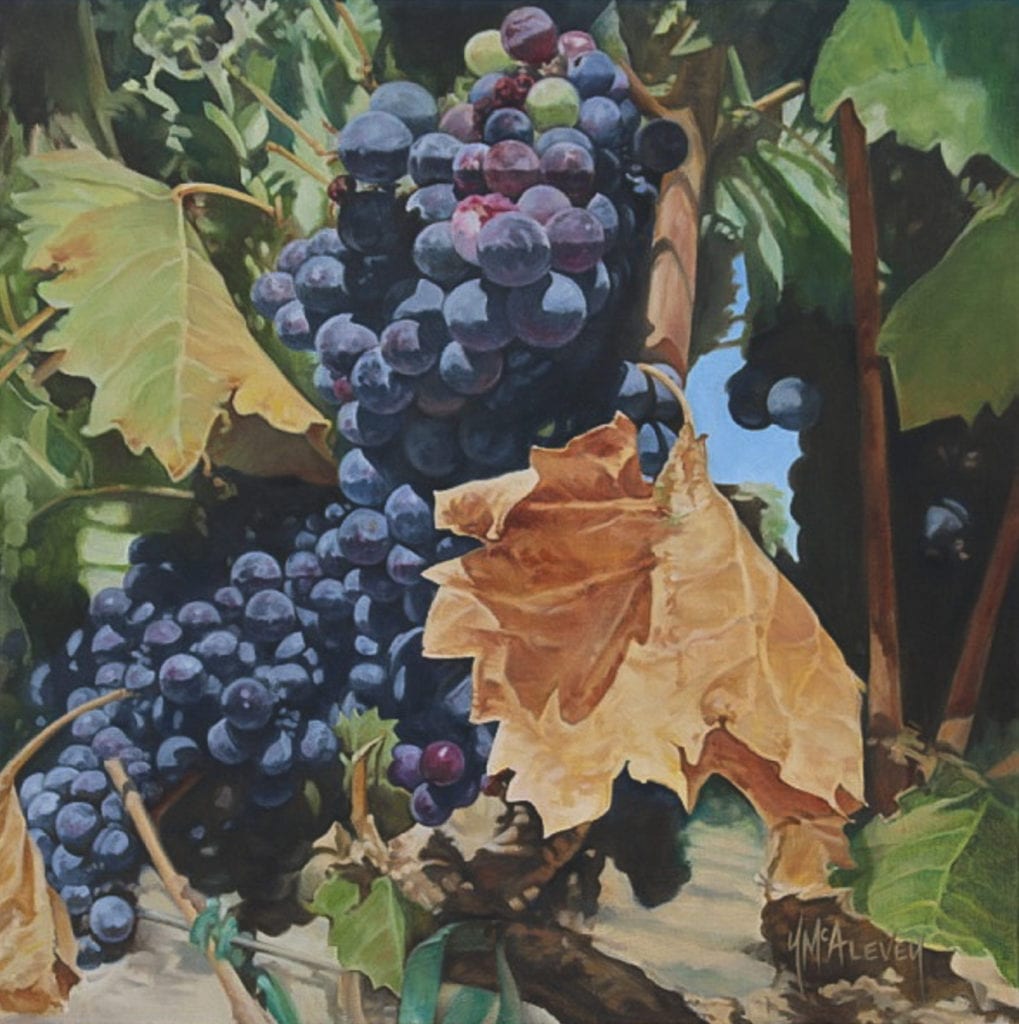 Whether you are an accomplished artist or a beginner, the journey of each individual artist always includes growth and personal challenge. Master's in the field of painting have made it their single focus and goal, and others have a passion to paint while fitting it in with "life", however that may look. 
For a career, I was a graphic artist and an Illustrator, then chose to be a stay-at-home mom and homeschool my three children. I joined a large homeschool group in my area so that my children had the opportunity for park days, field trips and classes. I was asked to bring my knowledge of art to the high school students, so I spent months writing down all that I had learned and done on the job, as well as research a mountain of books in order to write curriculum for the first-year students. I then went on to write curriculum for levels 2, 3 and 4 of drawing and painting.
My objective was to produce portfolio ready college students using my knowledge from my college art classes and being in the workplace. There are so many people who are unfamiliar with homeschooling and may even be skeptical, so for my part, the job of teaching was of the utmost importance. From day one, I told the students that everyone's talent is different and they must not worry if they were a "Picasso" sitting next to a "Rembrandt". I promised to teach them to their individual "bent" and that they would enjoy the process – which they did.

For those of us who have "twists and turns" with our life and art, it's my reminder to you that it is a journey and continual learning process. Gleaning knowledge from the old world and contemporary masters has been and continues to be a tremendous part of the learning process for me and I encourage fellow artists to do the same. Currently, I am studying "Alla Prima, Everything I Know About Painting" by Richard Schmid and concentrating on paintings that have more dynamic compositions. Our lives are on pause with this virus and we each face daily challenges but I also see it as a golden opportunity to do something with our art that we normally are too busy to work on.
The teaching in Richard Schmid's book is tremendous and I would offer some reminders from his writing:
Each stroke from your brushwork has four main characteristics: color, value, edges and drawing.
"Zeroing In" – What made you choose your subject? Identify that paintable element such as: the color, values, drawing or design and focus on that.
Profit from your failed paintings.
Embrace the style that is your own.
As a footnote: I homeschooled my two sons through junior high, then put them in our local public high school. I homeschooled my daughter all the way through high school. My daughter now teaches Art for Pre-K through 6th grade students at a private school, one son works for the Sheriff's Department and my youngest son just graduated with honors at Laguna College of Art & Design as an Illustrator. 
My father was a conceptual artist for Hughes Aircraft Company, my career is art, now I am seeing the third generation of artists. It feels good to "pass the baton".