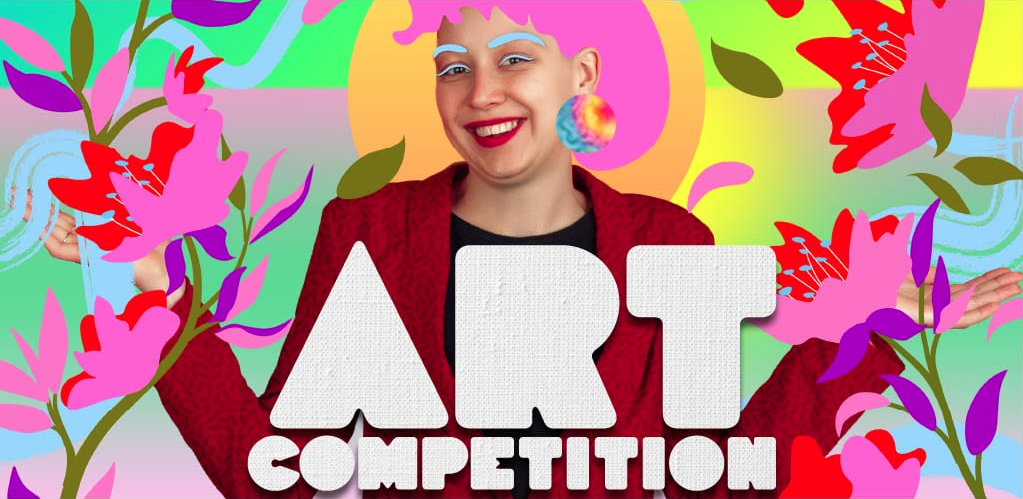 First Annual Student Art Competition
With over 3,500 artists, Oil Painters of America is one of today's leading professional art organizations in North America. OPA is pleased to announce its first Annual Student Art Competition open to all high school and collegiate level students living in the United States, Canada, or Mexico.
Location: United States, Canada, Mexico
January 15, 2021 12:00 am - February 15, 2021 12:00 am
Welcome to Oil Painters of America's First Annual Student Art Competition
An online fine art exhibition for students
Who:
Students between the ages of 14 and 22 are invited to submit up to two oil paintings for award consideration. Students are encouraged to work under the direction of a teacher or faculty member although it is not required. It is free to enter.
What:
Paintings must be created in oils in the representational style. This includes a broad spectrum of styles ranging from realistic to impressionist – or your own style, as long as it is representational. Both plein air and/or studio work is acceptable. All submissions will be displayed online with the artist name, title, and size on OPA's website.
When:
The top five award winners will be invited to exhibit their work in conjunction with OPA's National Exhibition of Traditional Oils to be held at the Escondido Center for the Arts in Escondido, California, April 9 -May 16, 2021.
Where:
Winners will be notified of the competition results directly by March 1, 2021.
Submission Fee:
There are no submission fees. It is free to enter.
To view the flyer and view the detailed Criteria and Rules and Regulations, Click Here.
Painting Submission
Registration closed February 15, 2021 12:00 am.
Awards and Jurors
Awards: $1,000 for first place, $750 for second place, $500 for third place, $250 for fourth place, and $100 for fifth place.
Jurors: The awarding juror is TBD
Show Information
Entry: Students between the ages of 14 and 22 are invited to submit up to two oil paintings for award consideration. Students are encouraged to work under the direction of a teacher or faculty member although it is not required. It is FREE to enter!
General Information: With over 3,500 artists, Oil Painters of America is one of today's leading professional art organizations in North America. OPA is pleased to announce its first Annual Student Art Competition open to all high school and collegiate level students living in the United States, Canada, or Mexico. OPA's goal is to raise awareness of representational art and provide an opportunity for students to learn more about this beautiful art form.
Show Rules: Rules & Regulations: To maintain the integrity and spirit of the competition, the following rules apply:
● Paintings must be created on one singular flat substrate.
● The substrate must not exceed the maximum size of 1200 sq. inches (30" x 40")
● Submission must be originally conceived: using your own reference, your own drawing, your own concept and must have been self-painted.
● Faculty or mentors can make suggestions only and should NOT work directly on the student's canvas
● Copyright infringement of any kind is unacceptable. It is unethical and against OPA policy for artists to submit work created from another person's drawing/painting/photo or other artwork that is not solely the artist's copyright.
● Digital apps and programs may be used for cropping your reference photos, etc., but no digital, mechanical, photo, or other transferring to the substrate of any kind is acceptable. You must draw and/or paint the image on your substrate yourself.
● No direct copies of stock images, historic photos, or of any reference to which you do not hold total copyright are allowed. You must be able to provide signed documentation of total copyright should OPA request.
● The artist retains copyright to his/her image(s). However, award winners' images do become part of OPA archives and may be used for future OPA event promotion.
● Paintings must be created in oils in the representational style. This includes a broad spectrum of styles ranging from realistic to impressionist – or your own style, as long as it is representational. Both plein air and/or studio work is acceptable. All submissions will be displayed online with the artist name, title, and size on OPA's website.
● Award winning artists will be responsible for having their paintings properly framed and wired for hanging to participate in the National Exhibition. In addition, shipping to and from the exhibition will be the responsibility of the artist.
● Paintings exhibited in the student competition do not need to before sale. However, paintings that are for sale will be subject to a commission fee of 40% of which 20% will go to the Escondido Arts Center, 20% to OPA, and 60% to the artist.
Opa Membership: Not a member and want to enter the Online Showcase? Learn how to become a member