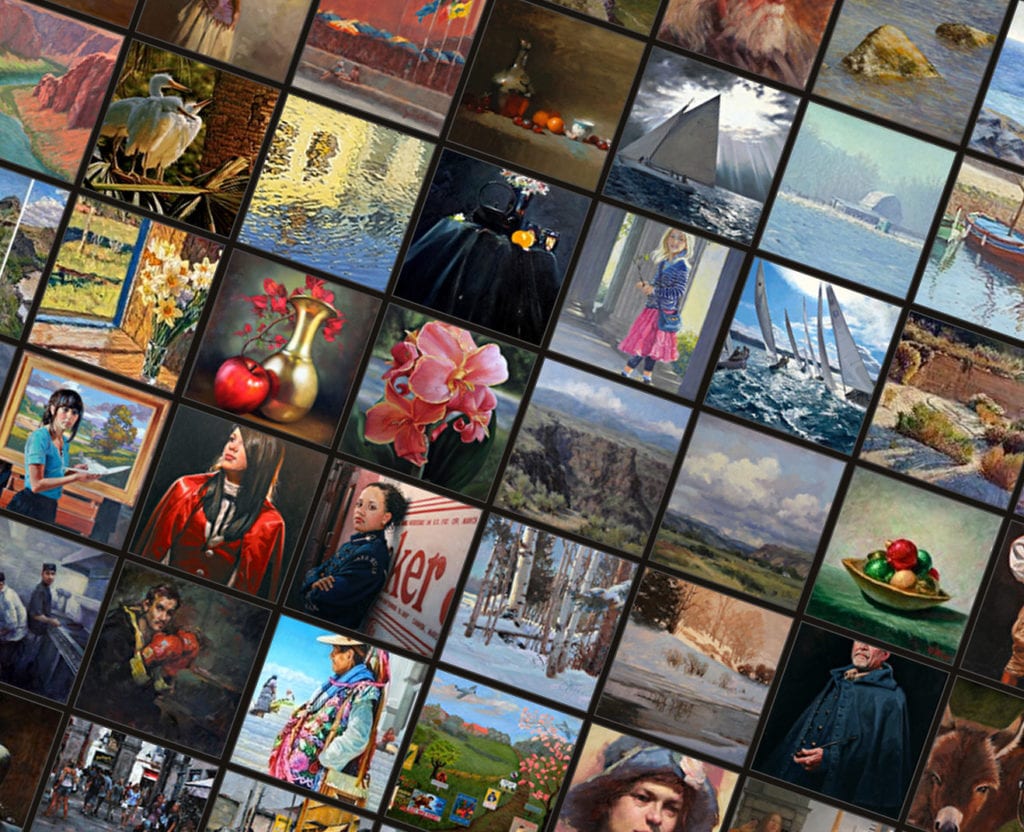 OPA Online Showcase Spring 2023
Entries accepted March 1 through May 15, 2023 Associate and student members only.
Location: Virtual Show
March 1, 2023 6:00 am - May 15, 2023 11:59 pm
Welcome to the Oil Painters of America's Online Showcase.
An online fine art exhibition for OPA members.
The OPA Online Showcase is a rolling exhibition, offered three times per year, allowing OPA members to easily enter multiple paintings for only $15 per entry.
The Spring 2023 Online Showcase is accepting entries from March 1 – May 15 and boasts awards of $3,000 for first place, $1,500 for second place and $500 for third place for OPA Associate and Student Members only.  10 honorable mention awards will also be awarded.
March 1 – May 15, 2023
For Associate and Student Members Only
Awards Announcement: May 25, 2023
Awards and Jurors
Jurors:

Raj Chaudhuri OPA

Raj Chaudhuri (b 1967)
My work comes from my life as a human being. Capturing people and their interaction with the environment interests me—be it urban or rural, cityscape or landscape. Growing up in India, I feel my work is enriched by the depth of culture, vibrant colors and energy there. Twenty-three years ago, Colorado became home, giving me a longstanding enjoyment of the mountains, the brilliance of people here and the rich history of the west. I truly enjoy traveling and painting on location; I thrive in painting subjects with which I have a deep connection and understanding of people, structures and landscape. To me painting is about finding beauty, balance and something visually engaging. The design of a painting to me is paramount, and I try and find something beautiful, simple and clear in the composition and then build in layers upon layers of complexity. I want to lead the viewer through a visual journey and have them stay connected to the painting.  I am passionate about teaching art, and am faculty at the Art Students League of Denver and on Made for Artists. I also teach from my studio at rajchaudhuri.com. My work can be seen at Saks Galleries, Denver, Colorado and Jack Meier Gallery, Houston, Texas. I have won numerous
national level awards including at Oil Painters of America, Portrait Society of America and more.
Show Information
Entry: The OPA Online Showcase is a rolling exhibition, offered three times per year, allowing OPA members to easily enter multiple paintings for only $15 per entry.
General Information: This is your chance to shine! Before you enter, read our "2 Steps to Enter" below.
Multiple entries are permitted and each show typically boasts awards of $3,000 for first place, $1,500 for second place and $500 for third place along with 10 honorable mentions. Eligibility and awards for future OPA contests are subject to change so be sure to check back regularly.
Show Rules: 1. Show Rules can be found here: Show Rules
2. Submit your artwork online ($15 per entry)
Opa Membership: Not a member and want to enter the Online Showcase? Learn how to become a member
Events
May 25, 2023
Awards Announcement