Nikolo Balkanski received the First Place Award of $3,000 cash for his painting of "Sophie" entered in the OPA Summer 2013 Online Showcase.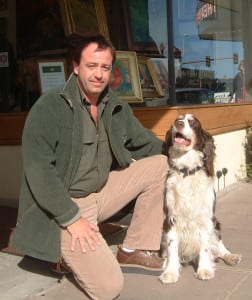 Nikolo Balkanski's paintings bring his European origin and training ot his art, and his post-impressionist interpretations carry a distinctive quality that easily captivates the viewer with his portrayal of the subject using sophisticated color and remarkable draftsmanship.
Balkanski, and internationally recognized portrait and landscape artist from Sofia, Bulgaria, lives and works in Colorado. Since his move to the United States in 1984, from Helsinki, Finland, his work has undergone a natural metamorphosis.
"Unfettered by self-imposed limitations, Balkanski applies his well-developed skills to subjects as disparate as landscapes, nudes, portraits, still lives and more. His style, technique and especially his use of color result in images that are more painterly than the art that most collectors may be accustomed to seeing." – U.S.ART
"Of the many exceptional features Mr. Balkanski's work displays, none is more commendable than his command of atmosphere. This is an elusive quality that all too many otherwise quite competent painters lack the virtuosity to achieve. Balkanski demonstrates an extraordinary understanding of light and depicts it in an altogether convincing fashion. The viewer senses at once the kind of light falling on Balkanski's subject and is aware of the atmosphere, the weightiness of the space surrounding them.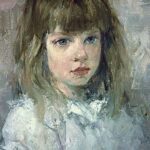 This control of atmosphere gives each of his paintings a distinctive mood, an emotional quality independent of an narrative element and even the subject matter. The subtlety this kind of painting requires is mark of uncommon facility and itself would qualify Nikolo Balkanski as a Master."
One sees at a glance that Mr. Balkanski is schooled in the techniques of the old masters and possesses the exceptional talent to employ their methods in creating thoroughly modern paintings. It is therefore of no surprise that he is so highly regarded by his peers, museum curators, and prominent art collectors.