We're proud to highlight the winners of the OPA Summer 2014 Online Showcase. Enjoy some brief biographies below, detailing their painting history and journey to becoming award winning artists.
Anna Rose Bain
First Place Award for the painting titled "Sharing Secrets"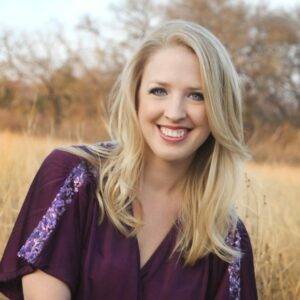 Anna Rose Bain was born and raised in rural Wisconsin. She began drawing from the moment she could pick up a pencil. Inspired by her grandfather, who started painting at the age of 70, she spent her free time as a child sketching from nature and poring over art books. She was home schooled all through high school, giving her the opportunity to focus on art. Her primary medium was colored pencil until she began classes at Hillsdale College, majoring in Art. There, she fell in love with oils and decided to focus her studies on painting. Her strong background in drawing helped her to launch forward in advanced classes such as figure painting and sculpture. Under classical instruction and rigorous technical training, Anna excelled in the Hillsdale art department, sweeping juried art awards every semester. She received a full scholarship for her senior year, allowing her to attend summer painting classes at the Florence Academy of Art in 2006. She was the first student in Hillsdale College's history to have a solo senior exhibit, and she graduated in 2007 with departmental honors.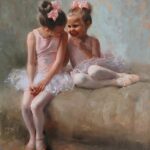 Anna now resides in Garland, TX with her husband, Steve and daughter, Cecelia. She works full-time as a fine art oil painter and commissioned portrait artist, teaches private painting lessons and workshops, and is actively involved in the local arts communities. Having had such inspiring teachers and role models in her own life, she firmly believes in sharing her passion and knowledge of classical art with other aspiring artists, as well as showing practical ways to stay up to date in today's changing art market. Anna attends regular life drawing and painting sessions with the Society of Figurative Arts in Carrolton, TX, and is a member of the Oil Painters of America and American Women Artists. She also serves as Texas Ambassador for the Portrait Society of America. She is represented locally by Weiler House Fine Art in Fort Worth, TX.
Anna's classical style both idealizes the subject and captures its true essence, while employing a direct painting method. She draws her inspiration from the joys and struggles in her life. Her paintings are an expression of gratitude and an exploration of the questions one faces at different stages of their life. For example, her "Self Portrait at 23 Weeks Pregnant" is a coming to terms with change and a joyous celebration of new life.
www.artworkbyannarose.com
Anne Blair Brown
Second Place Award for the painting titled "Wishing"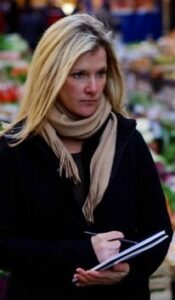 Award winning artist, Anne Blair Brown, was born in North Kingstown, Rhode Island and currently resides in Nashville, TN. Her work centers on both rural and urban landscapes, figure, and interior spaces. While she enjoys the quiet solitude of her studio, she delights in painting on location. Brown says, "Painting from life creates an intimacy with the subject that I just can't get from a photograph, and it heightens my sense of spontaneity. That energy is translated to the canvas in and out of the studio."
Currently, Anne's work can be seen at art galleries across America including Provincetown, MA, Carmel, CA, Naples, FL,Atlanta, GA, Delray Beach, FL, Richmond, VA, and Leipers Fork, TN.
Recent Accomplishments:
2nd Place, Oil Painters of America Online Summer Showcase
Still Life Award of Excellence, 23rd Annual Oil Painters of America 2014 National Exhibition
1st Place, Buildings Category, Plein Air Salon, Spring 2014
Plein Air Magazine Award of Excellence, American Impressionist Society 14th Annual National Juried Exhibition, 2013
Artists' Choice Award, 2013 Los Gatos Plein Air Festival
Third Place, 2013 Wayne PA Plein Air Festival
Honorable Mention, OPA Online Showcase 2013
22nd Annual Oil Painters of America 2013 National Exhibition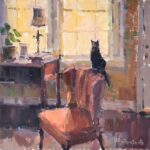 Anne Blair Brown is the President of the Plein Air Painters of the Southeast (PAP-SE). She is also an active member of The Cumberland Society of Oil Painters, The Oil Painters of America, The American Impressionist Society, and The Chestnut Group, a nonprofit group of artists dedicated to preserving endangered ecosystems, historic locales, and
aesthetically and environmentally significant places.
Brown received her training from the University of Georgia and Watkins College of Art&Design.
www.anneblairbrown.com
Charles Young Walls
Third Place Award for the painting titled "La Vespertina"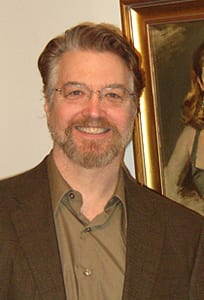 Charles Young Walls has been an artist all of his life and art has always been in the forefront of his pursuits. He completed a BFA from Arizona State University after which, following years of artistic struggle, he finally found the training he was looking for. He studied art at the National Academy of Design and the Art Students League, both in New York City. Continuing to hone his painting skills, Charles then spent a decade pursuing a successful career in illustration before returning to the field of fine art.
He enjoys a growing reputation as an award winning painter and has exhibited in numerous exhibitions in the South and nationwide. At the 2013 Oil Painters of America National Exhibition he was awarded the John August Dietrich Memorial Figurative Award of Excellence. In the November 2009 issue of Southwest Art Magazine, he was featured as one of their "21 Over 31" Emerging Artists of 2009.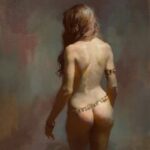 He is a member of the Portrait Society of America, and the American Impressionist Society, and is an Associate Member of Oil Painters of America. Charles and his wife currently live in the Atlanta area.
www.charlesyoungwalls.com