Recently, I had the pleasure of participating in the Oil Painters of America Critique Program. For a nominal fee of $25.00 (which helps fund the program), artists have the opportunity to have a signature or master level member review their work and give instructional advice on how they might improve their technique.
Looking back through the critiques I have done for OPA, there are certain techniques I see repeated by beginners. If I could give just one important bit of advice, it would be to use more paint. One of the most beautiful benefits of oil paint's properties is the viscosity of the paint itself. Juicy impasto adds tremendous interest and excitement to a painting.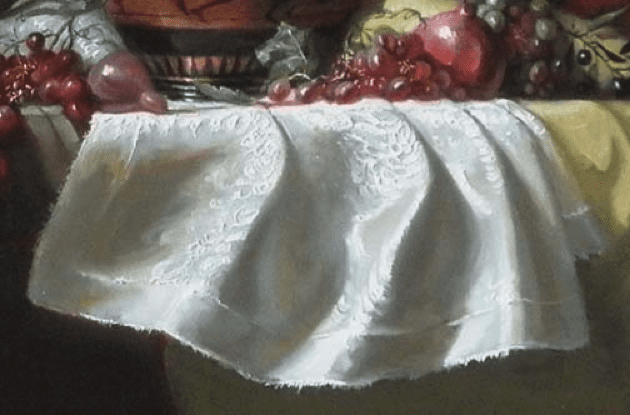 Look at your current canvas sideways across the surface and take note of how thick the paint actually is. My guess it's pretty thin. Begin to think sculpturally. Squeeze lots of paint onto your palette. Once you do this, you will feel compelled to use it up. Do not be miserly, even with the more spendy pigments such as lead white. In the above painting detail, the generously and freely built up texture adds sparkle as the light hits the surface of the canvas.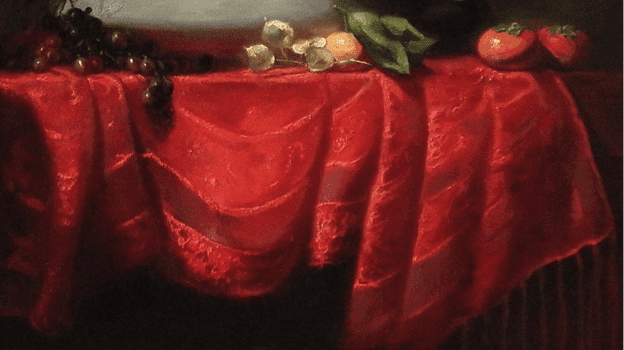 In this painting, I have used natural cinnabar, which can be expensive, but I did not let that hold me back. Both smooth and heavily textured strokes portray the pattern of the fabric. The texture can actually be felt if you run your fingertips across the dry surface.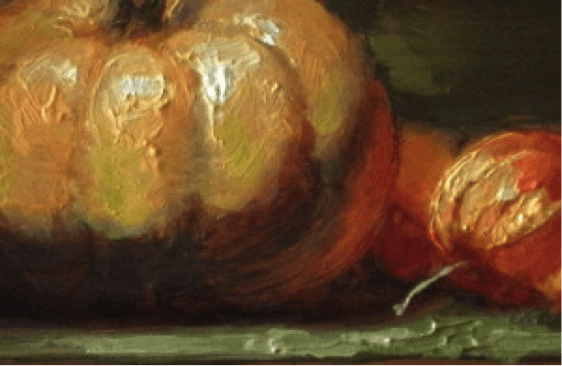 Use the thick strokes of paint in your area of focus. Place pieces of paint and leave them alone. Do not fuss and over blend. Be bold. Make a statement with paint. This painting is from the Minerals, Metals, and Dirt project and painted on copper. Because the copper is completely non-absorbent, the paint builds easily on the surface.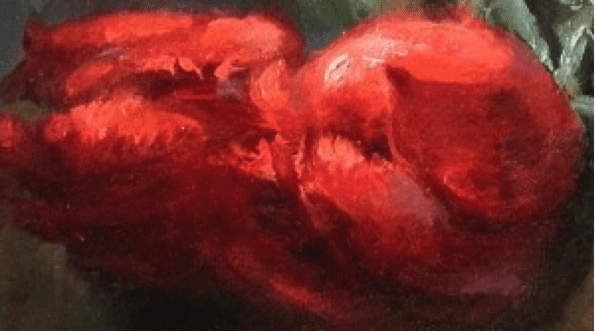 Contrarily, use thin translucent paint in the areas of shadow and background. This push and pull will give the viewer lots to do while their eyes travel around the composition. Give them something to think about so they don't exit the painting too quickly. The tulips in Cupid's Arrow illustrate both thickness and brushstroke varieties (directions).
Experiment with some of these ideas and watch the surface of your paintings come to life with splendid thick juicy paint, crisp and blurred edges, and textures you can sense with your eyes. Your viewers will never walk away for lack of interest again.
Click here to learn more about the Oil Painters of America Critique Program