Meet the Gold Medal Winners from the 25th National Juried Exhibition
Derek Penix is OPA's 2016 Salon Show Gold Award Winner for Associate/Signature Division.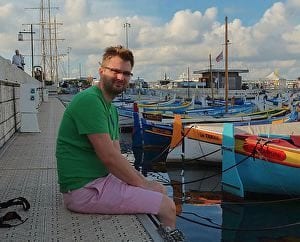 Derek Penix was born on December 29, 1980 in Tulsa, Oklahoma. Penix grew up watching members of his family paint but didn't pursue painting himself until after high school. After trying his hand at painting and selling his first piece he knew this was what he wanted to do for the rest of his life. 
Over the years Penix's work has changed greatly and continues to evolve with each painting. "I never want to be stuck painting only one way or only one subject matter. Variety is the spice of life and is especially that way for me with painting."
Penix has had the opportunity to work under Quang Ho and later with C.W. Mundy. "They have helped me as an artist immensely. I am so thankful that they have been willing to feed into my life as they have."
Penix has been recognized in many national competitions and publications. Even at a young age Penix was recognized in South West Art Magazine's "21 Under 31" in 2010 and Oklahoma Magazine's "40 Under 40" in 2014.

Liu Huihan OPAM is OPA's 2016 Salon Show Gold Award Winner for Master Signature Division.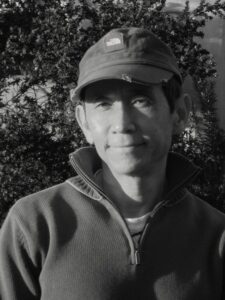 Liu, Huihan born in 1952 in Guangzhou China. Huihan graduate from Guangzhou Academy of Fine Art in Oil Painting Department with BA in 1975. He taught in the Art School of Guangzhou Academy of Fine Art in 1979-1985. Huihan was a candidate and was accepted by Graduate school of Guangzhou Academy of Fine Art in 1985. He went to the United State of America to further his study in 1987, graduated from the Graduate School of the Academy of Art College in San Francisco with an M.F.A. in 1989. Huihan taught in the Academy of Art University in San Francisco in 1993-2005. He is a Graduate School Adviser at Academy of Art University.
When he was in China, he had been participated many show exhibitions both in regional and national. Since Huihan has moved to the United States, he has been participating in many national painting shows and invitational exhibitions. His paintings have won many awards and have been collected by both private collectors and museums such as: "Gold Medal for Best Painting" in California Art Club's 92nd Annual Juried Exhibition; "First Place Winner" 9th Annual Mission San Juan Capistrano Plein Air Painting Event, Wilmington Trust Purchase Collection; "First Place Painting" Plein air exhibition in Bower Museum of Culture Art, Bowers Museum Contemporary Plein air Permanent Collection in Santa Ana ; "Best of Show In Painting-John Scott people's choice Award" The 25th Western rendezvous of Art, Helena; "Gold Medal for the Master Signature Division at the Oil Painters of America Western Regional Show; "Members' Choice Award for The Master Signature Division in Oil Painters of America National Exhibition. In 2012, Huihan's painting "Spring of Miao Village" has been selected by the Organization committee for the Olympic Fine Arts 2012 (London), which was exhibited in London during the 30th Olympic Games in London, was permanent collection by the National Museum in China. Huihan's work was featured in articles by many leading national artist/collector magazines such as Art of The West; Southwest Art Magazine; The International Artists Magazine and The Artist' Magazine. Huihan conducts a few invitational painting workshops both in the United States and abroad.
Huihan and his wife Liang, Weizhen are both full time painters live in Kensington in the Bay Area of San Francisco. They both love to travel and have many trips to Tibet, France, Italy, and Taiwan for their painting subjects. His son, Liu Jian graduated in Cornell University in 2008.
Huihan is an Artist Member of Guangdong Artists' Association China, Master Signature Member of Oil Painters of America, Master Member of American Impressionist Society, an Artist Signature Member of California Art Club, School of Art & Design Guangzhou University Professor in China.