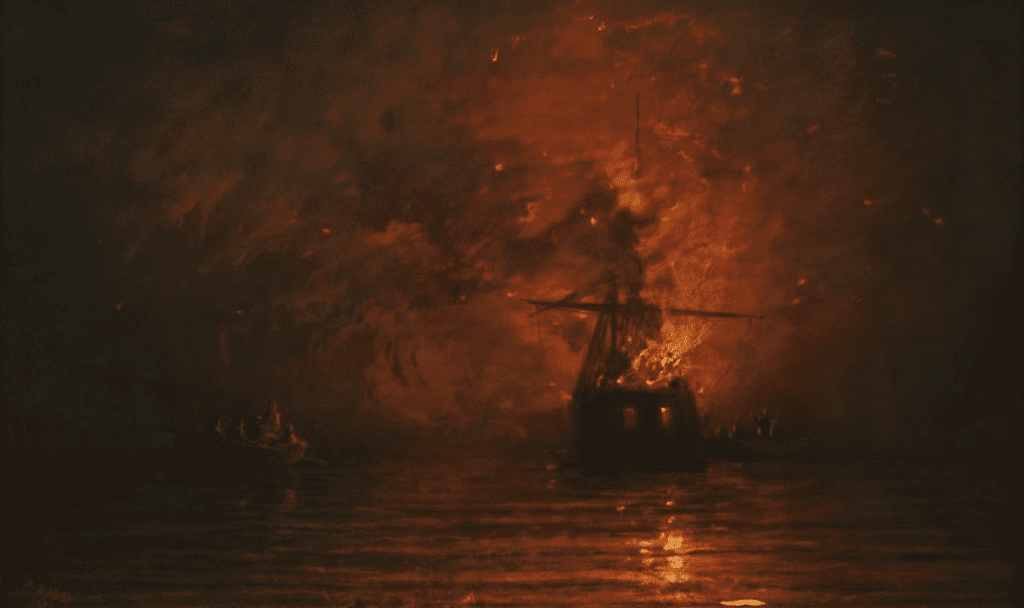 When faced with a disaster, what would you save? Who hasn't considered this classic rhetorical question? What would you rescue as you ran out the door in an emergency?  Obviously the people and pets. But then it gets harder, and personal.  The computer? Financial paperwork? Family heirlooms? Photo albums?
At the end of September, the question became real for me.  
My husband Jack and I live on a boat about half the year.  Having spent the summer aboard in Maine, we planned to take 'Seadragon' south for the fall and winter. Delayed by hurricanes Irma, Jose, and Maria, we were anxious to get underway and decided to do an overnight run from Portland to Provincetown.  Fully fueled, we left about 5pm, a bit before sunset.  As we approached the Cape Elizabeth lighthouse, I heard a soft 'pop' and a change in the engine sound.  After checking with my husband at the helm, I headed for the engine room below deck.  The porthole viewing window into the engine room was full of smoke and dripping from what I guessed was our fire suppressor.  I didn't open the door.
Running back up to the flybridge with the bad news, we began doing the things you hope you never have to.  Jack shut down the engines and called a mayday to the Coast Guard, letting them know we might be abandoning ship.  I got our life jackets and 'ditch kit', which holds some survival gear.  We deployed the life raft. Then: are we ready? What else might we need? What was I not willing to lose? I grabbed our wallets – ID and a credit card would be nice if we were going to be ashore without a home, clothes or food.  Still time? Glancing around I rejected clothes, medicine, and souvenirs. Those could all be replaced.  Then I remembered – my Painting! The one I had ready to ship to OPA's Eastern Exhibition in a couple of weeks! No question, that had to be the one thing I would grab. And there was time – barely.  
As I stood on the deck, painting tucked under my arm, ready to jump, I was so sad to be leaving our boat, perhaps forever.  Rescuing the painting eased that sense of loss and I knew I had made the right choice for me, on that day.  Another time maybe it will be different.  Of course, I'm actually hoping there won't be a next time.
What happened next?  Well, as I stood there, the Coast Guard arrived, my heroes!  We had a scary transfer, jumping from our deck to theirs – but we all made it.  Me, my husband, and the painting.  The Coast Guard guys wondered what on earth they were protecting, 'Must be really valuable' they said.  Yes. To me, it was.
And the rest of the story: The Portland fire boat arrived and our boat didn't sink – it was towed back to the docks.  We lost our life raft, had damages to repair, and weren't real sure when we would get underway again.  But we were fine, got to celebrate a warm welcome back to shore by wonderful people, and I still had a painting to show.  It's called "Potions" – but I'm thinking "Lucky Charm" might be its subtitle.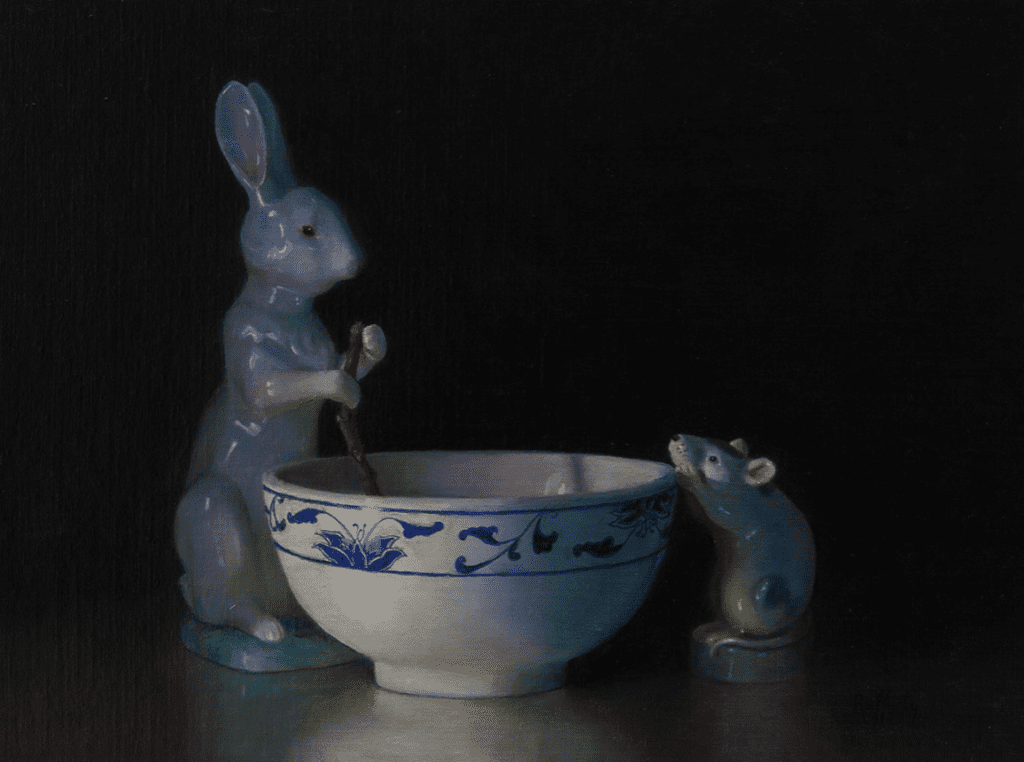 There were many lessons tucked into that day,  from the Boy Scouts "Be Prepared", to the philosophical  "it could have been worse".  But the one I want to share is that while possessions have little value in a life-threatening situation, the work that we do as artists is more than an end product.  It is a representation of how we spend our time, how we see the world, and what we want to share with the world.  Our work is important, and worth saving.
We are so fortunate to have had only a close call. Our boat didn't sink, and our situation pales in comparison to the stories of thousands of people who lost everything to the recent hurricanes and the west coast fires. For each of these families the question of what to save was real, and many didn't even get the chance to answer the question. My heart goes out to all those who've lost their homes.