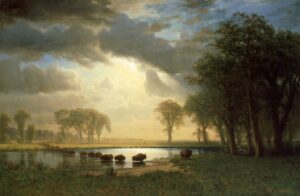 Over the last 7 years of being an artist, I've heard and said many comments, concerns and judgments around the subject of marketing. Some of which include: "I just want to paint", "if the work is good, it will speak for itself", "I'm not a salesman", "he or she is only successful because they're good at marketing", "I don't know how to Market my work", "I'm embarrassed to Market my work", "I don't have time for marketing", "that's why I have galleries and why I enter shows", etc. I have identified at one point in time with all of those statements; however, over the years I've slowly discovered that I disagree with them.
Too many artists confuse marketing with advertising and, in my opinion, it's not the same as advertising at all. Sure we are trying to sell paintings, but I think marketing can be about showing the world who we are and why we do what we do. The "artist" is very much a part of what the collector is buying just as much as the artwork. Marketing is purely about creating value and connection, there should be no shame in that. My primary concern is what can I create that will bring value to someone else and how can I get that to them or find those who desire this value and connection.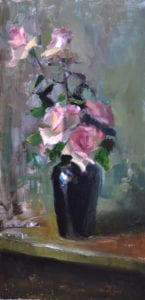 The challenges surrounding marketing in art seem like a new concept, but are they really? As I've read through various art history books, I've found that this really is nothing new and that artists have been doing it for a long time. Once I saw that truth, that historical artists that I admire were successful at marketing, it made me question my own assumptions.
For example, Albert Bierstadt was known to charge admission for a theatrical revealing of new paintings. He, like Frederic Church, would include artifacts, plant life, and even (although politically incorrect now) hired Native Americans to be at the showing. What a way to draw attention to your work! Bierstadt also travelled with a celebrated writer, Fitz Ludlow, who later published a book about their adventures. He was also successful at cultivating his own important patrons and promoting his work.
Thomas Moran was a self-proclaimed romantic but a shrewd businessman keenly attuned to the market. Moran said that he secured 100 commission contracts before even traveling to the Grand Canyon. Like Bierstadt, he too would arrange press releases and showings of his work in venues that would garner the most prominence and prestige.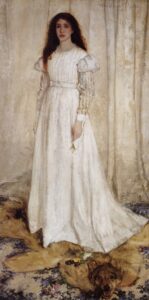 A completely different artist, James McNeill Whistler, would notoriously throw himself into the public eye. He wrote the local press often about his work and would combat with critics, keeping his work in the news longer. He hosted collector's brunches where he would entertain his patrons hoping to secure future sales and commissions. He would even write his own memoir, The Gentle art of Making Enemies, and another with his thoughts about art, Ten O'clock. Whistler might be seen as one of the first artists to brand themselves by using a butterfly as his signature.
Obviously we can go on and on with examples all the way back to Michelangelo, who notoriously added his name (branding!) to the Pieta when the crowds gave credit to another sculptor, assuring his future commissions. The point is that all of these artists adapted to the ways of their time and put themselves out there by both self-promoting and aligning with others to promote their work. These tidbit examples are a small but crucial part of their artistic lives. The quality of their work did not suffer because they promoted themselves and in fact one could say because they promoted themselves they afforded the opportunity to create and leave quality work behind for the rest of us. I believe that if marketing was imperative back then, it should be even more so today with a highly saturated art market.
I challenge artists to question their beliefs and fears around marketing. What is holding you back? What judgments do you have and are they serving you? If you were to put yourself out there what kind of rewards might you see? Who might you bring value to? Can you shift the way you look at marketing? Who are you afraid of offending?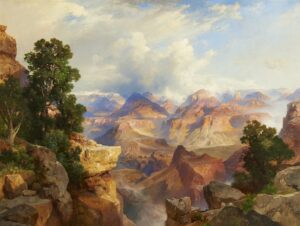 In whatever way you decide to move forward in your art career I hope that this article will bring an awareness that marketing has always been a much needed skill for any artist who wants to continue successfully creating and that your marketing can be meaningful, if that's of importance to you. For me, I have experienced far more reward by sharing my work in the social sphere. By marketing in a meaningful way, my way, I am effectively building relationships and inspiring students and collectors daily. Marketing allows me to sell more paintings which in turn provides me with the opportunity to keep painting full time and investing back into my business.
There are so many ways that you can get started marketing today. You can do it by email, in person, in magazines, and various print and social media, to name a few. First, I encourage you to get to the bottom of why you're not marketing and then think about how you can start marketing. If you don't know how to do something, well there's a book, a blog, a video, an online course, a coach, or someone you can hire for that. Your subsequent artistic career depends on it so get started today!