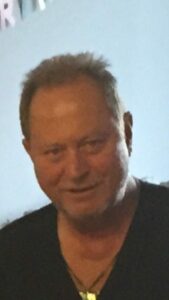 As Memorial Day approaches, we wanted to take the time to honor all Veterans and celebrate the experience of art that has become a solace and rewarding experience to many Veterans today. Especially oil painting…
John Melillo, a disabled Vietnam Veteran is proud to have served his country. Today, John has joined OPA to share his passion and experience with oil painting.
In early 1970, John was drafted and found himself in Vietnam with the Army. He was stationed in Long Binh, the largest military installation in the country and was assigned to a Combat Military Police Unit where after a month became Patrol Supervisor. They were first call responders to any situation that would occur in a war zone from civil to combat involving 26,000 GIs and over 60,000 Vietnamese. He was front line commander of 26 MPs (12 on gates,12 on patrol, plus 2 dog units) working 12-hour shifts, 7 days a week, rotating 6 weeks days then 6 weeks nights with very few days off.)
John states, "Everyday was an eye opening Experience to say the least.
Today, I find a great deal of solace in painting some of the things I captured on film and making them a reality. It also gave me a great deal of accomplishment and reflection in the process.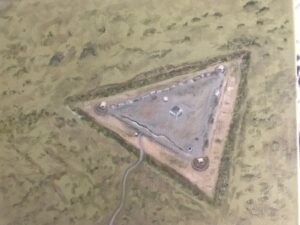 These images reflect some of the history and point of view of the culture and life I witnessed in Vietnam."
John was always interested in art but never had time to pursue it until his retirement in 2015.
He started auditing art classes (Suffolk Community College) and attended oil painting classes at the Southampton Cultural Center, Art League of L.I., SVA, The NY Academy of Art, Christies, Sotheby's and frequent visits to various museums, art shows and galleries in NYC which all helped John find his style of interest.
"Oil Painting is my passion. When painting I look to make it real by pushing back and bringing things forward that I want to emphasize. It gives a painting real life when done properly. It's all about form and lights vs darks."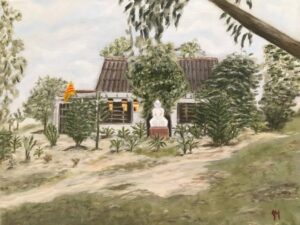 "In the final analysis, I've learned you have to feel your passion and act boldly. Do not be afraid of failure because painting is a very humbling experience no matter who you are and what level you're at."
Look! Everyone has their Vietnams- (I don't care who you are). As a way of dealing with mine, I will continue through the programs available to me and of course, continue the very therapeutic process of creative art." Says John.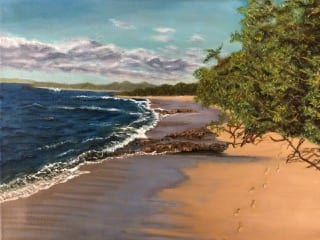 Please stay tuned to see more on Instagram @artfeelingsjm for the "Life Goes On…" Vietnam Art Series by John of his original photos and experience.
Press Contact: Art Feelings
Beth Melillo
bethmproductions@gmail.com
917 414 7452
Instagram: @artfeelingsjm
CourtesyArt Credits – All Rights Reserved – JM @Artfeelingsjm