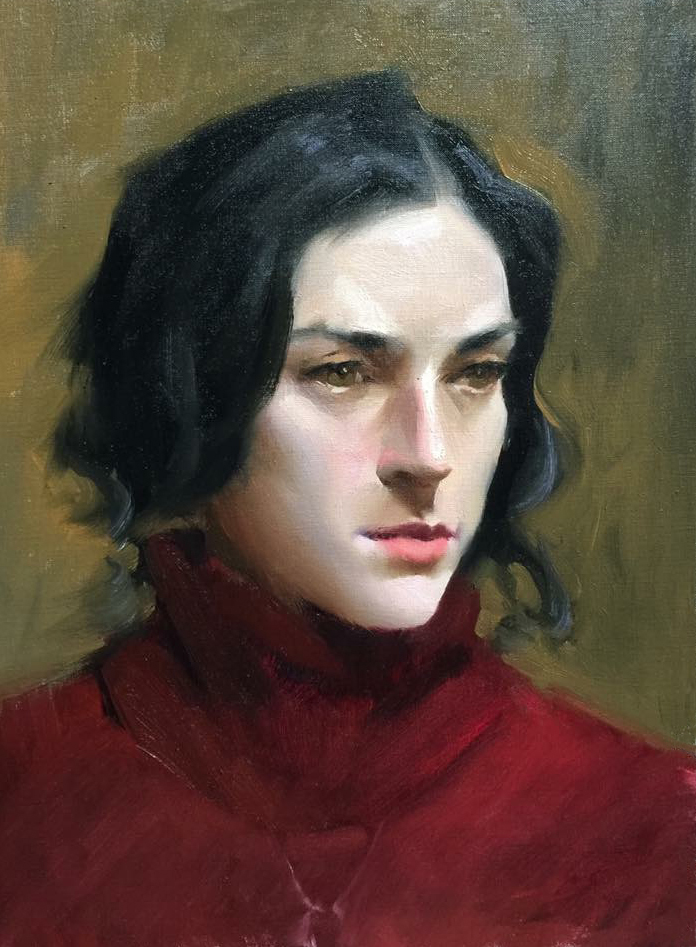 If you're like me, seldom do you emerge from an art-supply shop without having bought a new brush. New brushes are too tempting. Their bristles are clean and tight, unsplayed and springy—they promise sparkling new paintings to come. So, I cannot resist a new brush or two, or three. Years ago, a small-town art shop was going out of business, and I found they had the old Langnickels 50% off — I came out with two full fists and a minor sense of shame.
But we should feel no shame or guilt for giving way to temptation. None at all. I have it on good authority that a painter needs at least 72 brushes! That authority? Daniel Burleigh Parkhurst, a student of Bougereau, who wrote The Painter in Oil in 1898. It's a classic treatise on the subject of oil painting.
Parkhurst is emphatic on the subject of painting materials, and the need for quality tools:
In painting there is nothing that will cause you more trouble than bad materials. You can get along with few materials, but you cannot get along with bad ones. That is not the place to economize. To do good work is difficult at best. Economize where it will not be a hindrance to you. Your tools can make your work harder or easier according to your selection of them. The relative cost of good and bad materials is of slight importance compared with the relative effect on your work. The way to economize is not to get anything which you do not need. Save on the non-essentials, and get as good a quality as you can of the essentials.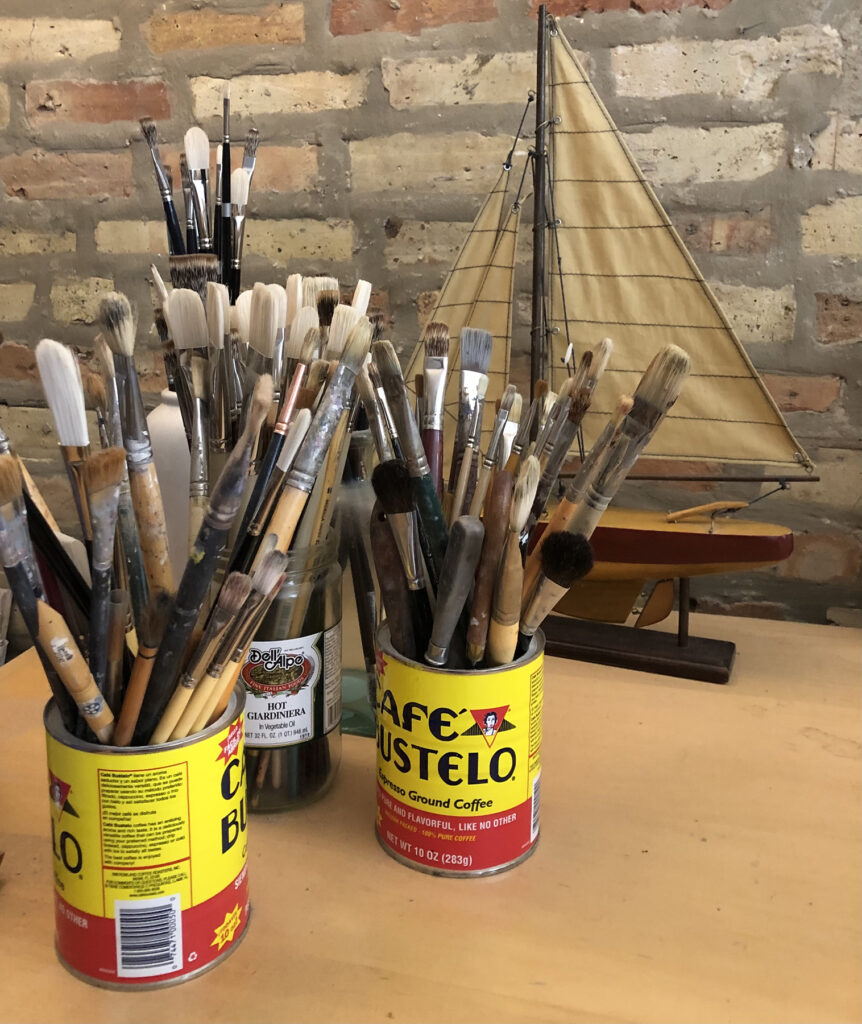 Parkhust explains why we need at least 72 brushes:
Don't look upon your brushes as something to get as few of as possible, and which you would not get at all if you could help it. There is nothing which comes nearer to yourself than the brush which carries out your idea in paint. You should be always on the lookout for a good brush; and whenever you run across one, buy it, no matter how many you have already. Don't look twice at a bad brush, and don't begrudge an extra ten cents in the buying of a good one. If you are sorry to have to pay so much for your brushes, then take the more care of them. Use them well and they will last a long while; then don't always use the same handful. Break in new ones now and again. Keep a dozen or two in use, and lay some aside before they are worn out, and use newer ones. So when at last you cannot use one any more, you have others of the same kind which will fill its place.
Have all kinds and sizes of brushes. Have a couple of dozen in use, and a couple of dozen which you are not using, and a couple of dozen more that have never been used.
What! six dozen?
Well, why not? Every time you paint you look over your brushes and pick out those which look friendly to what you are going to do. You want all sorts of brushes. You can't paint all sorts of pictures with the same kind of brush. Your brush represents your hand. You must give every kind of touch with it. You want to change sometimes, and you want a clean brush from time to time. You don't want to feel that you are limited; that whether you want to or not these four brushes you must use because they are all you have! You can't paint that way. That six dozen you will not buy all at once. When you get your first outfit, get at least a dozen brushes. As you look over the stock and pick out two or three of this kind, and two or three of that, you will be astonished to see how many you have—yet you don't know which to discard. Don't discard any. Buy them all. Then, if you don't paint, it will not be the fault of your brushes. And from time to time get a half a dozen which have just struck you as especially good ones, and quite unconsciously you acquire your six dozen—and even more, I hope!
Thank you, Mr. Parkhurst. I think I need to do a little shopping now.
(Note: This post is not sponsored by Rosemary brushes, but, Symi, you know where to find me.)