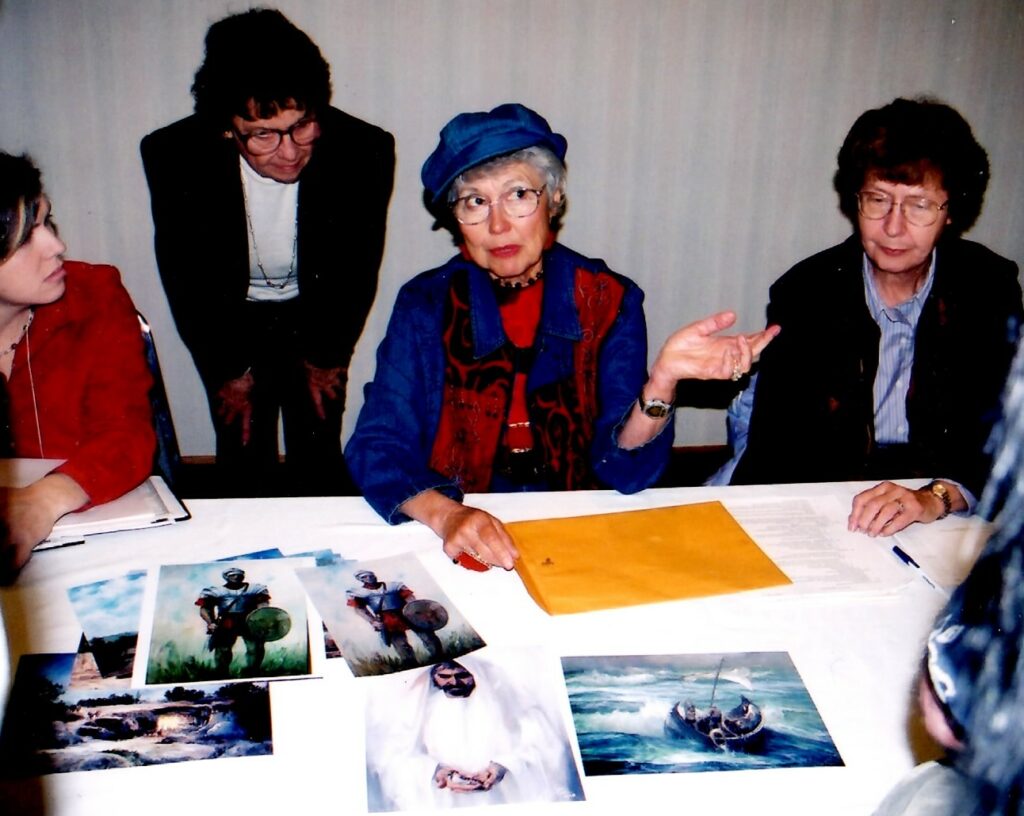 To our OPA community, we sadly announce the passing of one of the all-time greats, Master Signature artist Joyce Pike. Growing up in California, Joyce always knew she was destined to be an artist. She began her formal art studies with Sergei Bongart at the age of twenty-three, and later continued with Viona Ann Kendall and Howard Reed. With hard work and perseverance, she earned her spot as one of the country's premier artists, widely recognized for her beautiful impressionist floral still lifes and landscapes. When OPA created the Master Signature designation in 1997, Joyce was one of only 3 women to receive this prestigious honor, proving that women could be just as successful as their male counterparts in what was then considered a male-led industry.
A natural teacher, Joyce became a sought-after educator who inspired several generations of art students over her 50+ years of teaching. She was a regular instructor at the prestigious Scottsdale Artists' School and taught for many years at the Art League of Los Angeles and the Los Angeles Valley College. Joyce authored several how-to-paint books through Northlight Publishing and went on to produce over forty-five one-hour painting videos.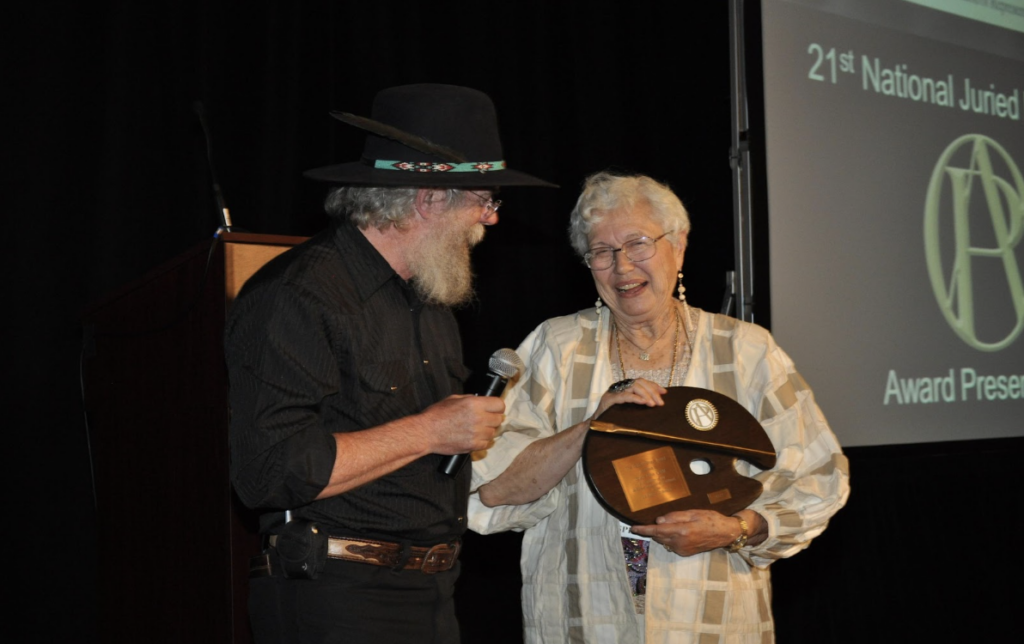 In 2012, Joyce received OPA's highest honor, the Golden Brush Award, given to an outstanding member who embodies the spirit of volunteerism and generously gives of his/her time and expertise for the betterment of the organization. As one of OPA's biggest fans, Joyce spent countless hours working on behalf of OPA. For many years, Joyce wrote regularly for OPA's Brushstrokes newsletter. Later, she would Co-Chair OPA's Master Signature Advisory Committee with Zhiwei Tu OPAM. Over the course of her involvement with OPA, she would be called on numerous times to jury, exhibit, locate potential galleries, demonstrate, or participate in the organization's educational programs. More importantly, Joyce served as a sounding board for hundreds of OPA artists, providing them with sage advice, inspiration, and encouragement.
Over and above everything, Joyce was all about faith, family, and friends. She felt enormously blessed to have lived such a wonderful and full life. With her family by her side, Joyce spent her final weeks doing what she loved most, painting. As if on cue, Joyce put the final touches on her last painting and passed away peacefully in the days to follow, surrounded by loved ones.
Joyce will be greatly missed, but her legacy will live on for many years to come.
Zhiwei Tu OPAM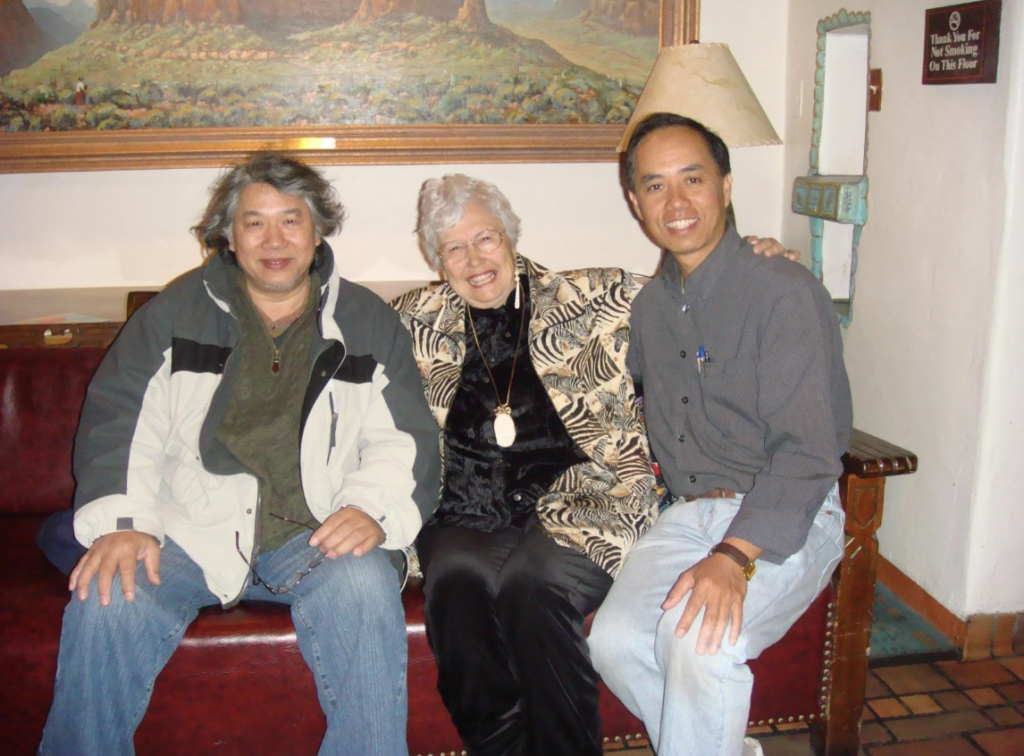 I was very sorry to hear that OPA Master Joyce Pike recently passed away. Joyce was an exceptional artist who spent many years volunteering her time and expertise to Oil Painters of America. In the early 90's, she called many people encouraging them to join the organization. She worked tirelessly spending hours helping OPA Founder Shirl Smithson build OPA into one of today's leading art organizations in North America. For 20 years, Joyce served as the Chair of the Master Signature Advisory Committee. In 2007 she asked me to serve as the Co-Chair of the Master Signature Advisory Committee, but she did the most work to let me have more time to create art.
More importantly, Joyce was a dear friend always looking out for my best interests. She visited my studio many times and offered me praise and encouragement to continue my painting and to write many articles on my art. She always said that I was her Chinese son and treated me like a son.
Thank you so much Joyce – we will miss you forever!
Scott Royston OPAM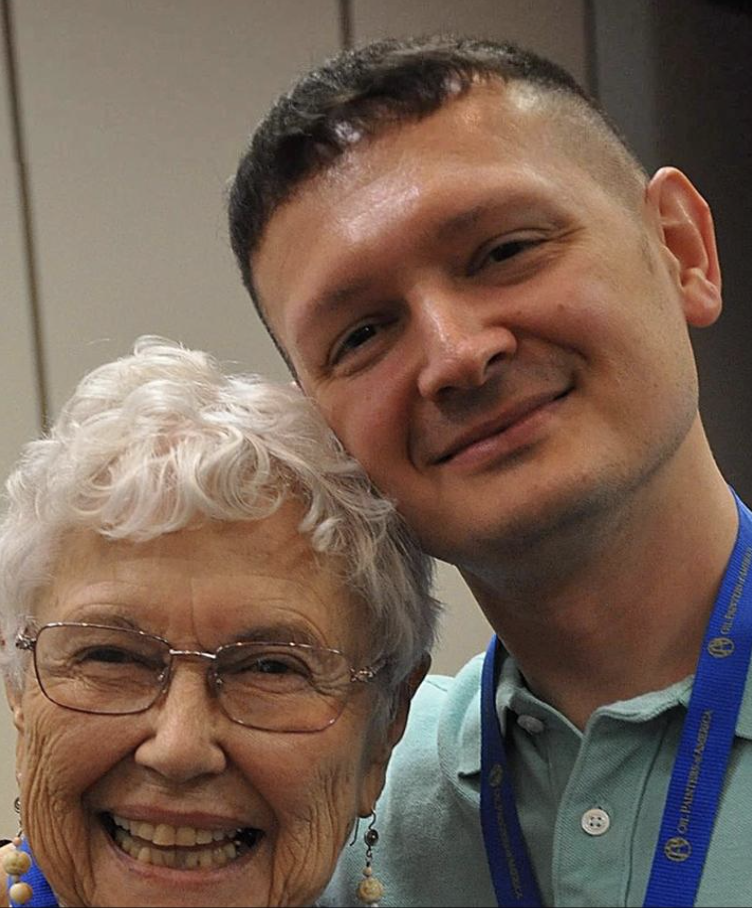 Words cannot describe what a beautiful lady Joyce was to not only me but to the art community. Her loss will never be forgotten. Not only was she a friend and a mentor but also a sister in Christ. She gave every bit of her gifts to glorify God. She's shared her knowledge freely to encourage others to grow in their careers as artists and I am grateful to be one of those people. The last call that I received from Joyce was basically telling me goodbye. She knew she was going to be with the Lord very soon and to this day it just brings tears to my eyes when I think about that phone call. It hit me even harder than the call that I got telling me that she had passed. But her spirit and her memory will always live on and I will always remember her with every painting I do. Joyce, if you can hear my voice, I want you to know that I love you and could you just ask the Lord to save a small place for me in heaven as I look forward to seeing you again soon. Grace.
Myles Herman
Approximately a week or so before Joyce passed, she called to say goodbye. She was almost in a celebratory mood since she was finally going to go be with GOD. She was hoping for this for some time. In her typical helpful style (a little tongue in cheek) she stated when I get there, "I'm going to teach God to paint". She seemed to be truly looking forward to that experience. She passed on all of her love and gratitude to Cilia (my wife) and I, as well as all who have touched her life.