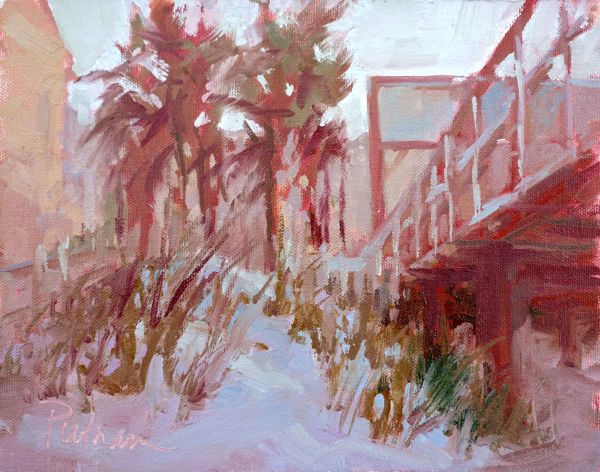 I remember a conversation with Richard Carroll, the founder of Florida's Forgotten Coast Plein Air, before my first time attending in 2010. He stressed that the event's mission was to document an area's changing landscape between Mexico Beach and Alligator Point. That year and each one that followed did, in fact, offer an incredible variety and evolving subject matter. Many things contributed, particularly the loss of the one booming oyster industry when many businesses, buildings, and boats fell into disrepair. But none of the changes were as devastating as Hurricane Michael's path of destruction in 2018. 
The eye of the hurricane completely flattened the town of Mexico Beach and significantly damaged areas to the west, east, and north of it. There was only debris and a 40-foot drop down to the sea floor where the main road, beach, homes, and sand dunes had once been. Suddenly, overnight, the paintings created there by so many of us and for so long were more meaningful than ever before. Now, many years later, it is hard to remember exactly where some of those pieces were painted. Nothing looks like it once did. Gratefully, the area is mending, but most paintings before 2018 contain land masses and landmarks forever gone.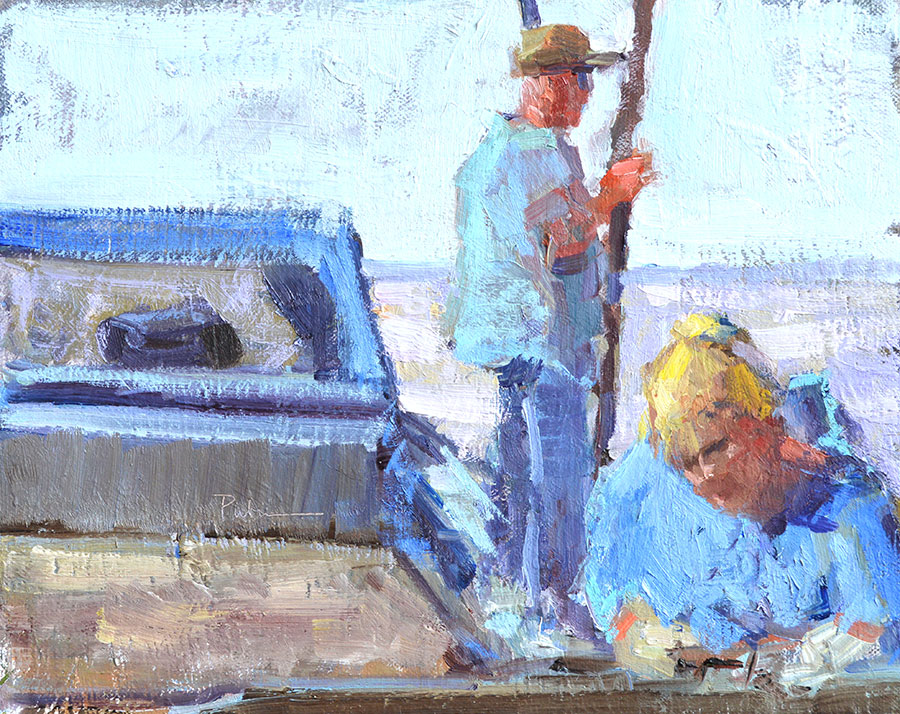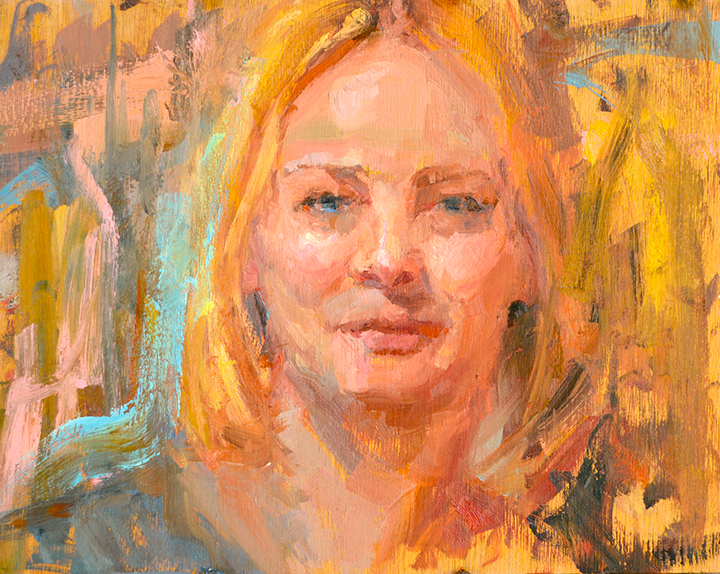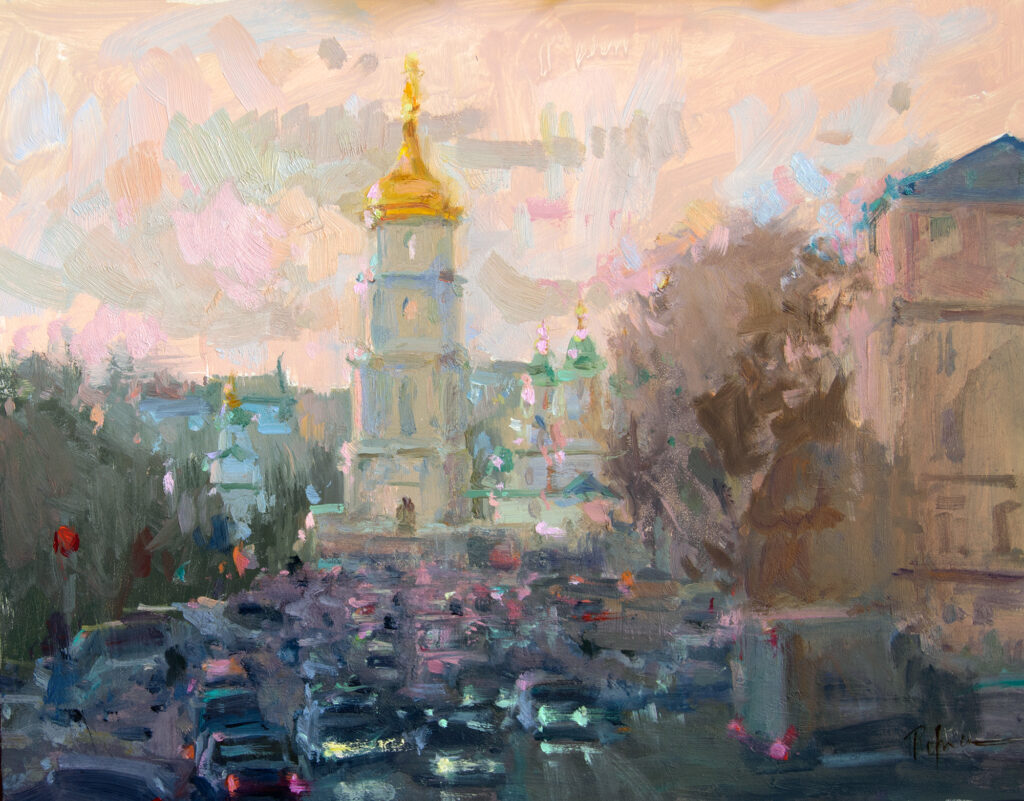 Of course, for every Hurricane Michael, hundreds more disasters have removed complete towns and altered the face of natural areas. I was teaching a workshop in Glacier National Park at the Historic Wheeler Cabin just one day before an enormous fire burned most of the site. Floods here in Tennessee have completely rerouted a nearby river where I used to take my classes to paint every fall. A few months after painting in Waterton Lakes, a fire consumed the exact area where I had been. These accounts, along with earthquakes and a volcano eruption, only begin to scratch the surface of how plein air painters document global changes. And these are only those that relate to climate, not to mention wars and regions in political strife. Painting trips like the one to Peru last August and to Ukraine in 2018 could not be on this year's calendar.
Unless you live under a rock, you have undoubtedly been following the recent news from Hawaii, particularly Maui and historic Lahaina. Memories of the many times I have had the privilege of participating in the Maui Plein Air Invitational are on my mind. When I paint somewhere so special, I feel a bit of it becomes part of me. It is as if I have connected with it and had an intimate and private conversation. Just like Mexico Beach, Maui is that way for me. I do not intend to sensationalize this tragedy or gain attention from it. I am incredibly grateful to have experienced Maui the way it was. And, also like Mexico Beach, Florida, and Paradise, California, it will regrow and mend as time continues. No, it won't be the same. But it will be something new to begin documenting once again.