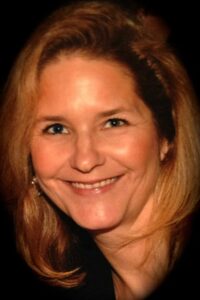 While living and working in Europe, Eve began learning to paint in watercolor with evening courses while pursuing her international marketing career as well as completing an MBA. While living in the U.K. and traveling to many European countries and Russia, and being inspired by Master artist work, she felt compelled to develop her artistic ability further in order to convey all the beauty and essence of the places she visited. While living in Germany, she attended the "Malinstitut", "Painting Institute" in Hamburg. Eve's landscape paintings are painted Plein Air and in the studio, returning to her former destinations through creating new paintings from her memories, photographs and sketches. She works in primarily in oil, however, enjoys pastels, watercolors and other mediums.
Having been fortunate to have two lovely daughters, she began to study portraiture so she could express the joy and wonder of children. Her portraits and figures are created in an contemporary realistic style. She initially turned to New York artists for a foundation of portrait painting, Daniel Greene NA and Peter Cox NA. Eve has been fortunate to study with many great teachers in the Jacksonville area, having studied several years with portrait painter Kyle Keith and Ann Kenyon, as well as visiting artists Romel de la Torre and Roberta Carter Clarke and Charles Reid. For the majority of her portraits and figures, she in work in oil, pastels and charcoal. It gives her the greatest pleasure to be told that she really "captured" the essence of the person posing.
Her art work is in private collections in the United States as well as in Germany and the U.K.. She is a member of Oil Painters of America.
View OPA Blog articles by Ms. Eve Albrecht