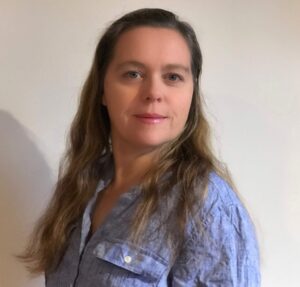 Poppy Balser is a Canadian painter who has always lived within walking distance of the ocean, mostly ontheshoresoftheBayofFundy. Shedevelopedanearlyconnectionwiththeseashorewhichhas deepened as she studies the sea and its environs through her paintings. She understands that the wild portions of Nova Scotia's environment are a precious resource and seeks to highlight their beauty in her paintings. Shepaintsoutsideoftentokeepherobservationsfreshandaccurate.Her goal is to transfer the open air feeling of being outside in nature into her studio work.
Notable for her visually appealing and emotionally engaging works, Poppy Balser has made a name for herself as a plein air painter. Her award-winning work has been displayed at preeminent galleries in the United States and Canada, including the Flight of Fancy Gallery and Amicus Gallery in Nova Scotia. Ms. Balser has distinguished herself as a leading artist by winning major industry awards as well as invitations to showcase her work in prestigious exhibitions. Awards include both Outstanding Watercolour (September 2017) and Second Prize (Septembeer 2016) in the Bold Brush painting competition. She was also awarded Best Watercolor in the Bermuda Plein Air Festival in 2015 and 2107 and took the Grand Prize at the Montague Plein Air Festival in Prince Edward Island in 2015, as well as First Prize at the Kings Landing Paint the Past Plein Air Festival that same year. She has also been a finalist for numerous contests and awards internationally. Ms Balser was elected to Signature Membership of both the American Society of Marine Painters and the Canadian Society of Painters in Watercolor, the premier organization for watercolor painters in the country. New members are added to either group only after displaying their excellence according to the most elite standards in the profession, showing superior paint handling and technique in all aspects of their work, strong composition and design, distinct originality of ideas, and an overall outstanding body of work.
Balser began the serious pursuit of painting with watercolours in 2003. She has since followed a path of self directed study, choosing workshops by master painters from across the country. Over the last few years she has expanded her artistic practice to include oil painting, joining the Oil Painters of America as an associate member in early 2018.
Balser tells the "behind the scenes" stories of her paintings on her blog, where she seeks to give readers a real sense of being on the Bay of Fundy coast through her posts and videos.
View OPA Blog articles by Poppy Balser