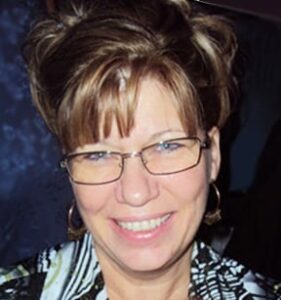 Susan's portfolio includes portraits of major corporate executives, government officials, family portraits and various industry workers
She has shown her work in many venues. Through these shows and other contacts she has made, Susan acquires commission work and loves the opportunity to paint portraits in particular.
Susan has many years of experience in marketing, promotion and advertising, as well as newspaper and magazine design. She owns the very popular national art magazine: Canadian Brushstroke Magazine.
Susan is proud to have studied drawing/oil painting under master Chinese artist Xin Yu Zheng. She has also taken numerous workshops with other talented artists such as Doug Swinton, Bev Tosh, and William Rodgers, among others.
Susan grew up in Montreal, QC, and currently resides in Leduc, Alberta.
Artist Statement
I always try to create oil paintings that touch my heart and make me fall in love over and over again. Only then can I help others feel what I feel as I put the brush to canvas, and evoke from them the emotions that run rampant through me as I softly touch the brush to a cheek or a branch or a loose curl on a child's forehead.
I'm strongly pulled towards portraiture, landscape and still life. I work in a realist fashion and strive to achieve an exact likeness of my subjects with that extra 'je ne sait quoi' that makes my subjects important and interesting.
When painting, I strive to make my work the best it can possibly be, and I continuously seek new avenues to learn more and make my best become even better in the future.
View OPA Blog articles by Susan Abma