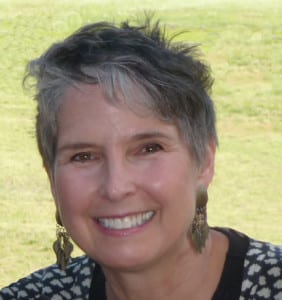 Born in Chicago, Susan Blackwood comes from six generations of artists. Her family history has been dated back to Rembrandt's parents. Both of her own parents and her two sisters are artists. She remembers her first art instructions were at the knee of her dad, oil and watercolor painter and sculptor, David Swartwout. As for her formal education She received her Bachelors of Fine Arts from Northern Illinois University. In 1982 Susan extended her watercolor studies with Irving Shapiro at the American Academy of Art in Chicago. She has traveled and painted extensively, including three years in Pakistan where she maintained an active studio and had three solo exhibitions. Her works are in the collections of American Express, the French Consulate of Lahore / Pakistan, Anheuser Bush, the Tucson Desert Museum and many others.
It was primarily through her limited edition reproductions, posters and cards that became popular in the late 1980's that sold nationally and internationally that Blackwood first become well-known. They have appeared in more than 2,000 galleries world-wide. In 2010 Somerset Fine Art selected Blackwood to be a featured artist and began publishing giclees of her oil paintings of children.
Since 1975, Blackwood has taught watercolors in colleges and workshops around the country, overseas in Pakistan, the Bahamas, Great Britain, France and Italy. Susan has lead painting holidays to Europe with her husband, oil painter Howard Friedland . They both have been featured in the Master Painters of the World section of the International Artist Magazine.
After 32 years as a watercolorist, in 2003 Susan switched to oil painting. She now paints almost exclusively in oils. Her oils have been heartily received by patrons, galleries and museum shows. In 2010 she received Best of Show at the American Women Artists National Juried Show in Dallas, Texas. In 2012 she was awarded Signature Membership in the prestigious Oil Painters of America.
Her work has been seen in Southwest Art Magazine, U.S. Art Magazine, and Wildlife Art News. A partial list of her publishers include the National Audubon Society, the Sudden Infant Death Syndrome Alliance, the Big Brothers Association, National Riflemen's association, North Light Publishers-(Best of Flower Painting by Katherine Kipp) and Medici Society Ltd. of London, England. Watercolor Magazine featured an article about Susan's paintings in 1999. Her originals have been exhibited in galleries in England and all over the U.S. in National Shows and galleries. The recipient of numerous awards, currently her paintings are in 5 galleries in the U.S., in addition to both museum and corporate collections.

Selected Awards and Honors from over 50 Awards
For Complete list of Awards – Click Here
Awarded Signature Member in Oil Painters of America
Best of Show American Women Artists National Juried Exhibition – Southwest Gallery, Dallas, Texas
Best of Show Womanart West – Grand Junction, Colorado
Best of Show Tucson Art, Tucson, Arizona
Best of Show Vail Art, Vail, Colorado
Best of Show Boulder Art, Boulder, Colorado
Best of Show, Castle Rock Art, Colorado
Artist of the Year, Fort Collins, Colorado
Most Outstanding Professional Artists – Diamond Jubilee Award of Excellence – Coors, Boulder, Colorado
Artist of Choice National Award – Professional Picture Framers of America
Patron Purchase Award – 5 State Exhibition – Kansas Watercolor Society
Purchase Award –  Summerart – Steamboat Springs Cultural Center, Colorado
Purchase Award – Grand Junction Arts, Colorado
Juries Top 50 Award Winner 2010, 2008, 2007, 2004 Salon International Exhibition
International Museum of Contemporary Masters of Fine Art, San Antonio, Texas
Featured Artist for Southwest Art Magazine Sweepstakes Dec. 15 , 2010 – Jan. 15, 2011
Selected Shows / National Exibitions from over 200 Shows
For a complete list – Click Here
American Women Artists Juried National Exhibitions
Oil Painters of America Exhibitions
Oil Painters of America Western Regional Shows
Salon International Exhibitions
American Impressionist Society Exhibitions
Masters in Miniature – CM Russell Museum
CM Russell Auction, CM Russell Museum
Night of the Artists – Briscoe Western Musem, San Antonio, Texas
Rhode Island Watercolor Society -12 Annual National Watercolor Show, RI
Arizona Watercolor Juried Exhibition
Women Artists of the West Juried National Show
Solo Exhibtion – Sikeston Cultural Museum, Missouri
One Person Show –1976, 1977, 1978, 1992 Lahore, Pakistan
Watercolor Wyoming XVIII
International Watermedia XIII. Colorado Springs, CO
Open Water 77 – Canadian Society of Painters in Watercolors, Canada
Impressions of Vence – Matisse Cultural Center, Vence, Provence, France
Kansas Watercolor Society – 5 State Exhibition
Catherine Lorilard Wolf Annual Exhibition, New York, NY
Aqeus Open Noational Juried Show – Pittsburgh Watercolor Society, PA
Watercolor USA National Juried Exhibition
Three Generations – Tulsa University OK
Womanart West
Professional Credits
Signature Member of Oil Painters of America Member
Vice President and Founding member of Montana Painters Alliance
Featured Artist for Somerset Fine Art Publishing
Featured Artist for Red Cross
Signature Member of  Montana Watercolor Society
Artist of the Year – Big Brothers and Sisters
Mural Artist for the French Consulate of Lahore, Pakistan
Illustrator for Family Planning Bureau of Pakistan
Member of American Impressionists Society
Member of National Oil and Acrylic Painters Society
Selected Publications – for a more complete list – Click Here 

Southwest Art Magazine – The Portfolio /The Good Guys- January 2011
Southwest Art Magazine – Family Ties – November 2011
Southwest Art Magazine Sweepstakes – Featured Artist – Dec. 15, 2010- Jan. 15, 2011
Somerset Fine Art Publishers – series of 9 giclees of paintings of children
Art of the West – March/April issue 2010 – The Studio
American Artists Magazine – Studio – Ideal 2009
American Art Collector – May 2009 – From the Heart"
Southwest Art Magazine–May 2009-Best of the West
Southwest Art Magazine – Artist to Watch – April 2005
Expressions of Spirit – Home Magazine, February 2007
Venice – Stone, Water, Color and Light – American Artists Magazine July 1999
Master Painters of the World – Internationals Artist Magazine April 1999
North Light Publications – Best of Flower Painting by Katherine Kipp
Wildlife Art News
Medici Society of London, England
US Art Magazine
National Audubon Society
Sudden Infant Death Syndrome Alliance
Southwest Art Magazine Engagement Calendar
Cover of  Outdoor Magazine
Cover of Woolgrowers Magazine
Selected Workshops that I have Taught in Oils, Watercolors and Drawing
I have taught all over the world and this country and I love to teach. Helping the artist find their voice in any medium is a thrill beyond words.This is just a small list of the many classes and workshops that I have taught since 1975.
Painting Workshops in France Workshop 2011, 2009, 2007, 2005, 2001, 1998, 1996
Painting Workshops in England 1994, 1995, 1996, 1997, 1998, 1999
Painting Workshop in Vence, Italy 1998
Painting Workshop in Bahamas 1992
Permanent Staff Instructor Watercolors  Loveland Academy of Fine Art, CO 1990 – 1992
Permanent Staff Art Instructor for the Northwestern Community College, Craig, CO 1978 – 84
Permanent Staff Art Instructor for the Lahore American School, Lahore, Pakistan 1975 – 1978
View OPA Blog articles by Susan Abma