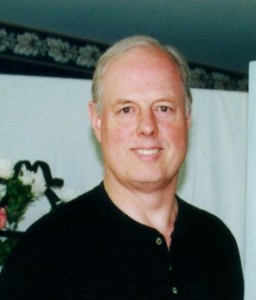 William A. Schneider is a professional artist working in oil and pastel. He views figures, landscape, or still life as opportunities to explore the effects of light on form. Painting from life, he seeks to capture the truth of a particular moment and place. Sargent, Zorn, and Sorolla have been influences.
After careers in music and finance he returned to his first love, painting in 1990. His skills were honed during eight years at the American Academy of Art's Saturday Program in Chicago where he studied figure drawing with Bill Parks and oil painting with Ted Smuskiewicz. He continued his education through workshops with artists such as Dan Gerhartz, Harley Brown, and Richard Schmid. William commented, "The wonderful thing about art is that you can always get better. I view myself as a perpetual student!"
William has been featured in numerous magazine articles and several books. His work has received awards in exhibitions including those of: National Oil and Acrylic Painters Society, Oil Painters of America, The Pastel Society of America, Portrait Society of America, and Salon International. He is represented by a number of top galleries across the country.
Bill was awarded signature status in Oil Painters of America (OPA) in 1998, American Plains Artists in 2004, NOAPS in 2005, the Pastel Society of America in 2007, and the American Impressionist Society in 2011. His latest instructional video, Design Secrets of the Masters was released by Liliedahl Video Productions in 2011. www.schneiderart.com
View OPA Blog articles by William Schneider