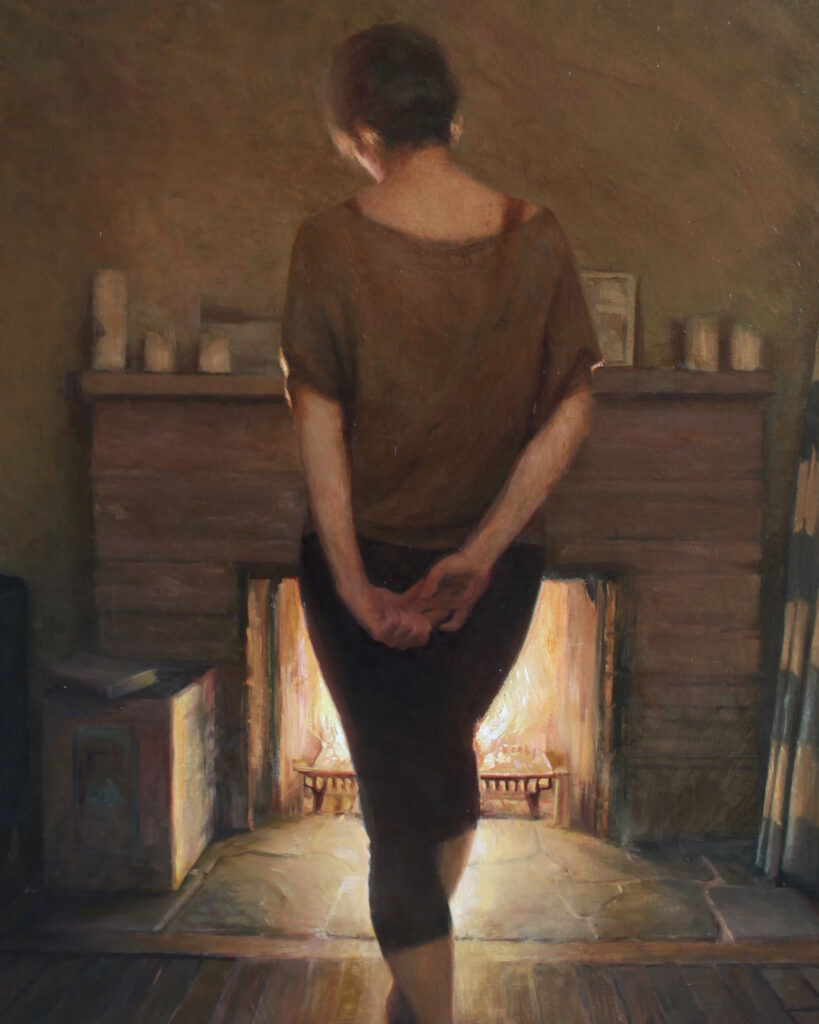 Saying the last two years have been difficult is an understatement. It has been a dark period and for anyone that lost a loved one or was financially affected, you have my deep sympathy.
I have heard many people speak about silver linings and positive outcomes like connecting with friends, family, or hobbies too long on the back burner. Challenging times can bring with them unexpected gifts, and I'd like to share with you how the past two years have helped me re-align with my deepest values, create a fresh business model, and find new forms of community. And while I don't want to minimize the challenges we face, I find that I need to hear stories that inspire hope. That little bit of light gets me through the darkness. Perhaps my story will do the same for you. 
"Adversity introduces a man to himself." – Albert Einstein
As the pandemic swept the globe we were all thrust into a strange new world. One week I had a full teaching schedule for the year, and the next week everything was cancelled. My family and I had just bought a house and I worried how we would pay the mortgage in the coming months.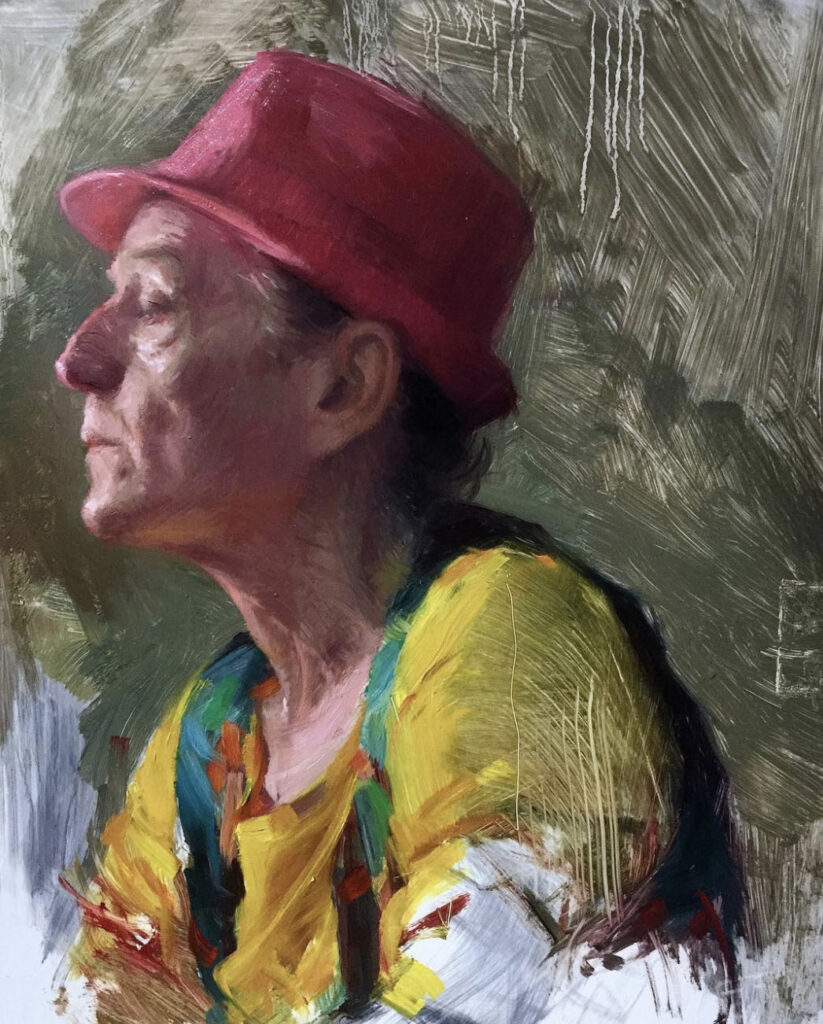 Before the pandemic, I had experimented with doing private lessons online, but was underwhelmed. I saw the potential, but could never find the time to learn about cameras, microphones and streaming software. However, losing all of my in-person workshops made me realize I needed to come up with a new business model, and forced a time of intense learning. My goal was to create an online classroom for my students. It had to be simple and easy to use, but more importantly, it had to be a great learning experience for them. Easier said than done! 
Over the coming months, I spent 12-14 hours per day learning about A/V, video editing software, online classrooms, schedulers and payment processors — all the ways they work and don't work together. I was in over my head and deeply outside my comfort zone. However, with persistence, the pieces gradually fell in place and I launched my online classroom and started teaching. The hard work paid off. There was a lot of interest, my classes were full, and students loved the experience. The right tech solution was a must, but what made it special was the sense of community the classes created. Many students told me that this community, and our classes, have helped them get through the pandemic. Even though we were thousands of miles apart, we found a way to be connected, and joined together in a shared experience of learning to paint.
"A man should not ask what the meaning of his life is, but rather he must recognize that it is he who is asked." – Victor Frankl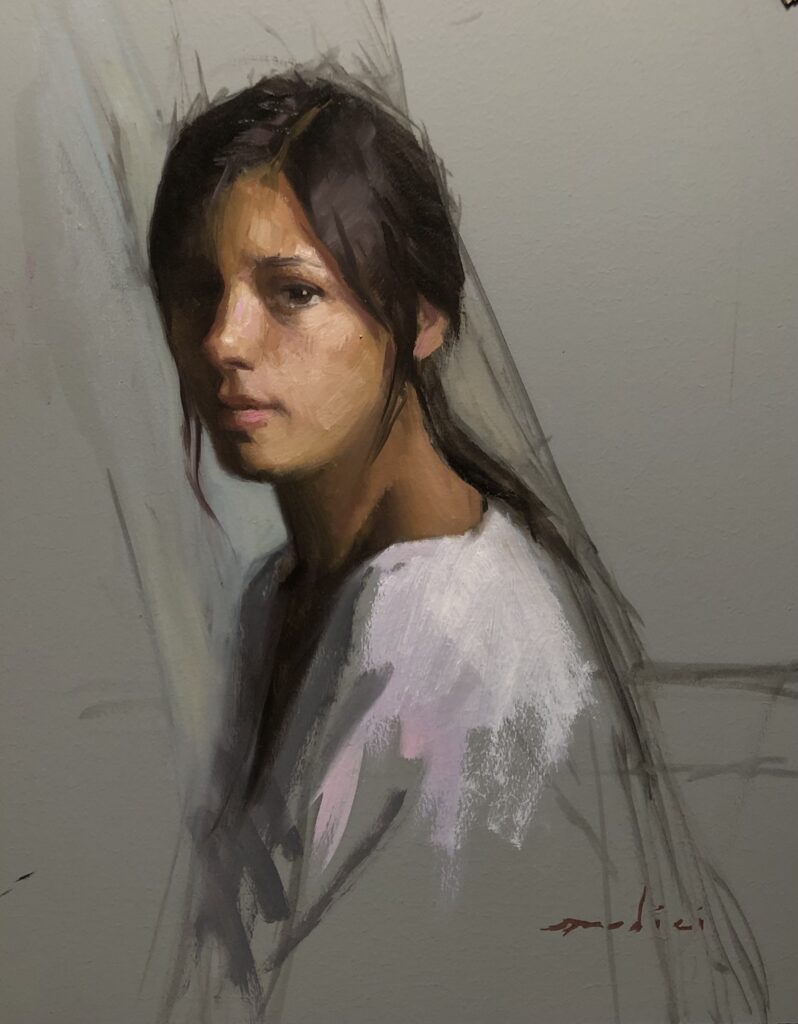 Creating community and contributing to others' wellbeing through teaching is very fulfilling and touches on my core needs for contribution, meaning, and purpose. However, there was something still missing. When people asked me what I did for a living, I would tell them I was an artist's assistant; when they asked who I worked for, I said, Dominique Medici. My days were full of admin, tech troubleshooting and customer support — very few hours per week were actually spent painting. As months passed, this problem only became more acute. Fair enough I suppose, making any business thrive is an all-encompassing endeavor. That said, the relentless pace of it all came at a huge cost to my well-being. 
This past spring was the end of a hard-core sprint. I had just finished making three instructional landscape videos to release over the summer months in order to give my students a way to practice while allowing me to take time off. I taught my last class, dropped my partner and kiddo off at the airport, and after returning home, collapsed exhausted on the sofa. I had been feeling unwell for a couple of weeks but was too busy to stop. Now however, I found myself too sick to get up for over a week.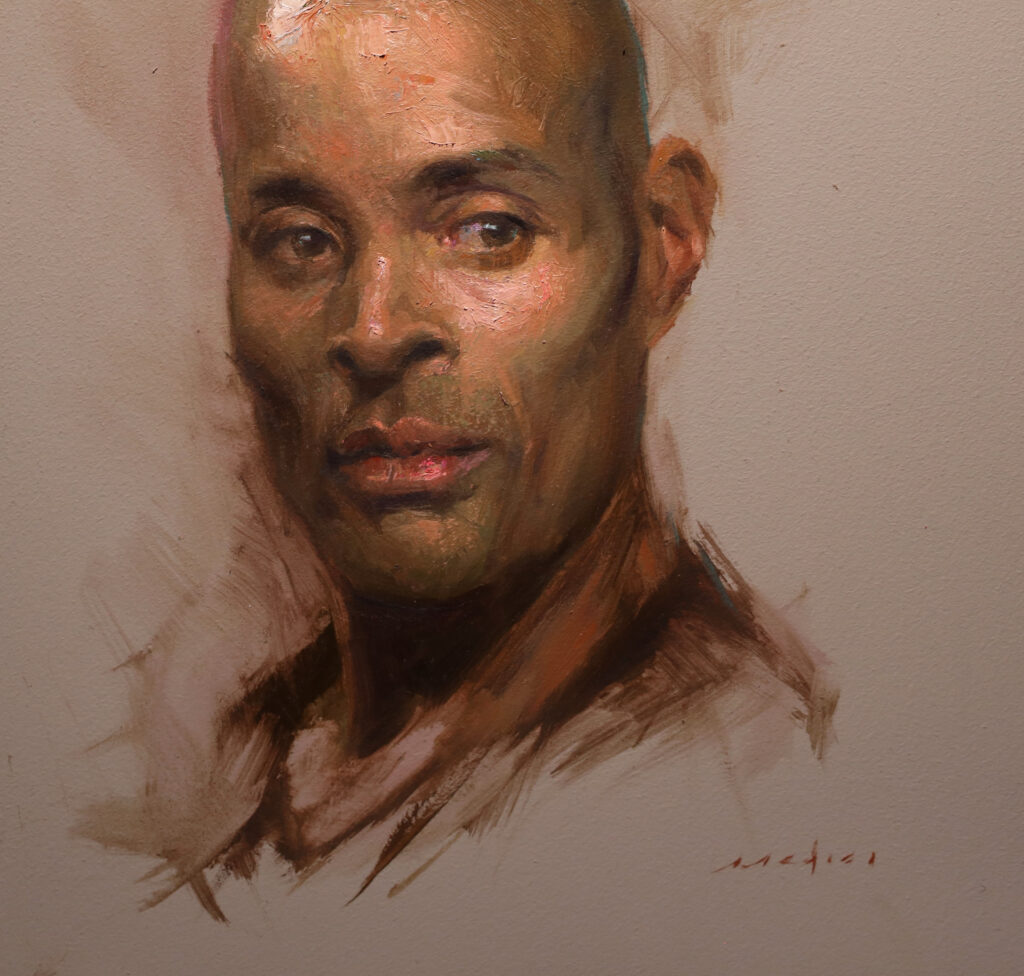 This was a real wake-up call. It gave me time to reflect, and I realized that even pre-pandemic, everyday was an incessant stream of needs, obligations and events to attend, and Covid just pushed it into an even more extreme mode. I was doing what I loved and grateful for it, but not feeling replenished in my daily activities. As an introvert, I derive a lot of my energy and inspiration from meditation, doing retreats and painting, precisely the things that were put on the back burner when the pandemic had me putting out fires in all other aspects of life. 
I habitually said yes to everything, be it an article or a presentation for an art school. While that was a good strategy at the beginning of my career, I realized that I had been working as a professional artist for many years and needed to start being more selective with what I take on. This meant cutting back on teaching, smaller commissions, events and anything that wasn't a top priority aligned with my core values. I like being busy, but not if I abandon myself in the process. With that insight, I reestablished my daily meditation, walking, reading and painting practice. The things that ensure that I will able to offer the very best of myself in the years to come.
"If you are quiet enough, you will hear the flow of the universe. You will feel its rhythm. Go with this flow. Happiness lies ahead. Meditation is key." – Buddha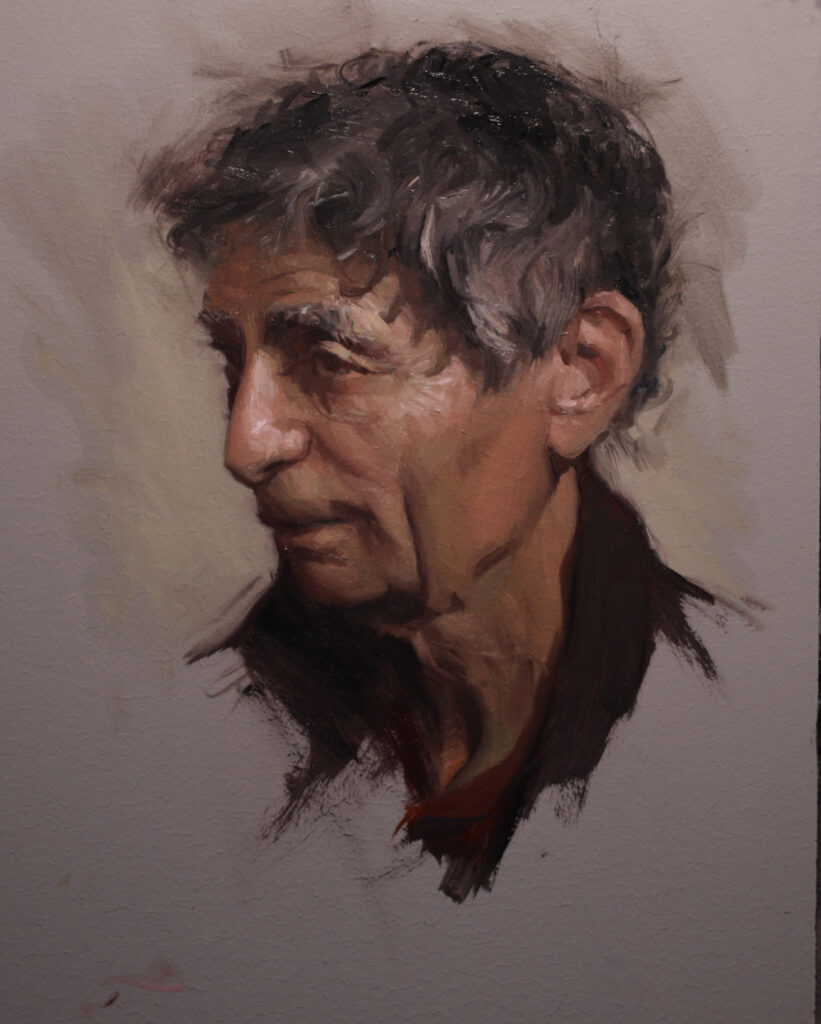 As part of my painting practice, I started painting people I admire. One of them is Dr. Gabor Maté who is internationally renowned for his work on trauma, stress and addiction. In an interview he did with Russell Brand, I was struck by his humanity, wisdom and compassion. The authority and sincerity in his voice spoke to my heart. I painted him as I listened to the interview and it was one of the most effortless and joyful paintings I've had the pleasure to paint.
Incidentally, one of my private students interviewed Dr. Maté for her charity. She shared a photo of my painting with him. To my surprise, a couple of days later I received an email; Dr. Maté and his wife Rae loved the painting and wanted to acquire it! It was my great pleasure to hand deliver the painting and visit with them for a few hours. The conversation was meaningful and by the time I had left, I felt we were old friends. A couple of days later I was also pleased to learn that the painting won 3rd place in the Portrait Society of America's members show.
Perhaps we can't avoid getting lost and losing sight of ourselves when challenges come, but finding our way back home has a way of distilling and clarifying what is most important, a process that can replenish our inner well. If we want to contribute to others, we first must take care of ourselves. We all know this and yet it is so easy to forget in practice. When we do remember, we are more ourselves; we are healthier and have more to offer.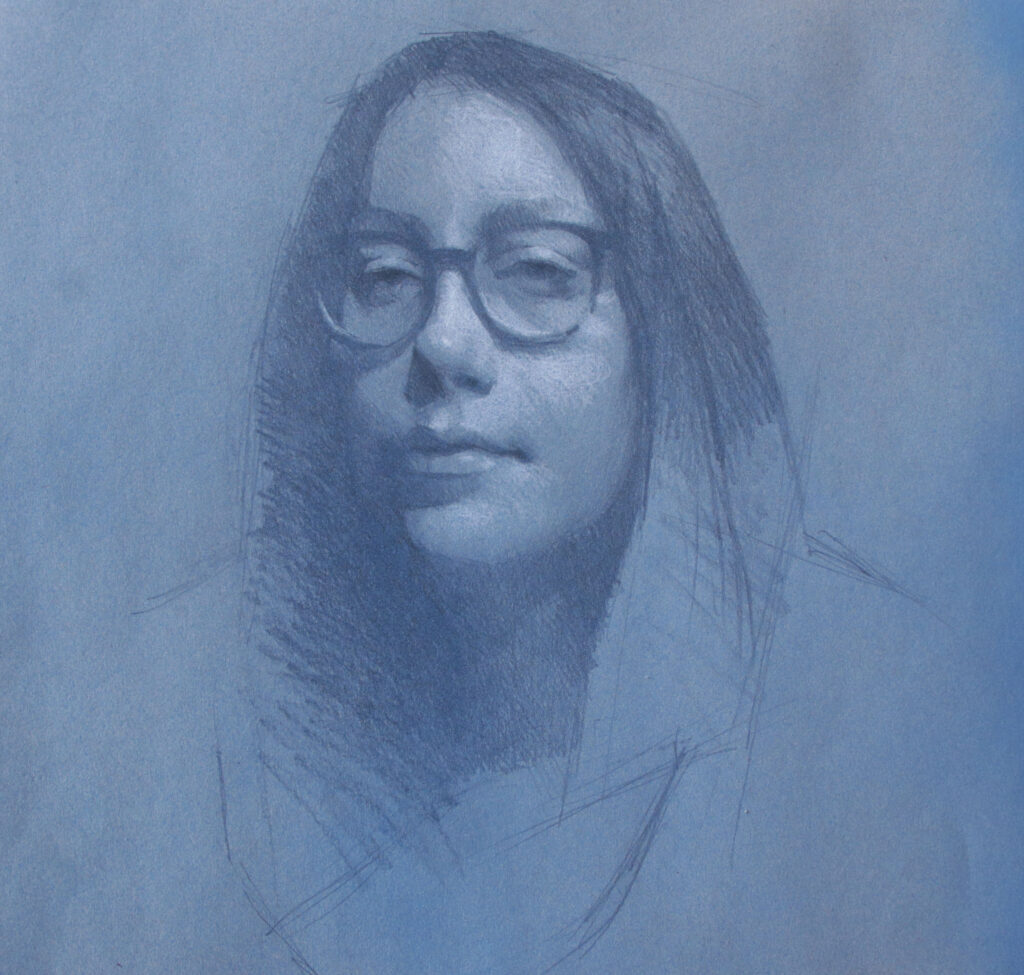 The past 2 years were an intense journey filled with hard work and challenges, some of which surprisingly brought me deeper self-connection and alignment with my values. Paradoxically, scaling back on external commitments and focusing on what I loved doing helped to increase my exposure in ways I found deeply meaningful and satisfying. We are not out of the woods yet, for many of us the struggle continues. But my sense of purpose feels clearer and this makes the journey manageable. My hope is to continue supporting my students by offering classes and instructional videos. If my students feel uplifted and inspired along the way, and continue to gain skill and insight, then I am doing something worthwhile with my time.